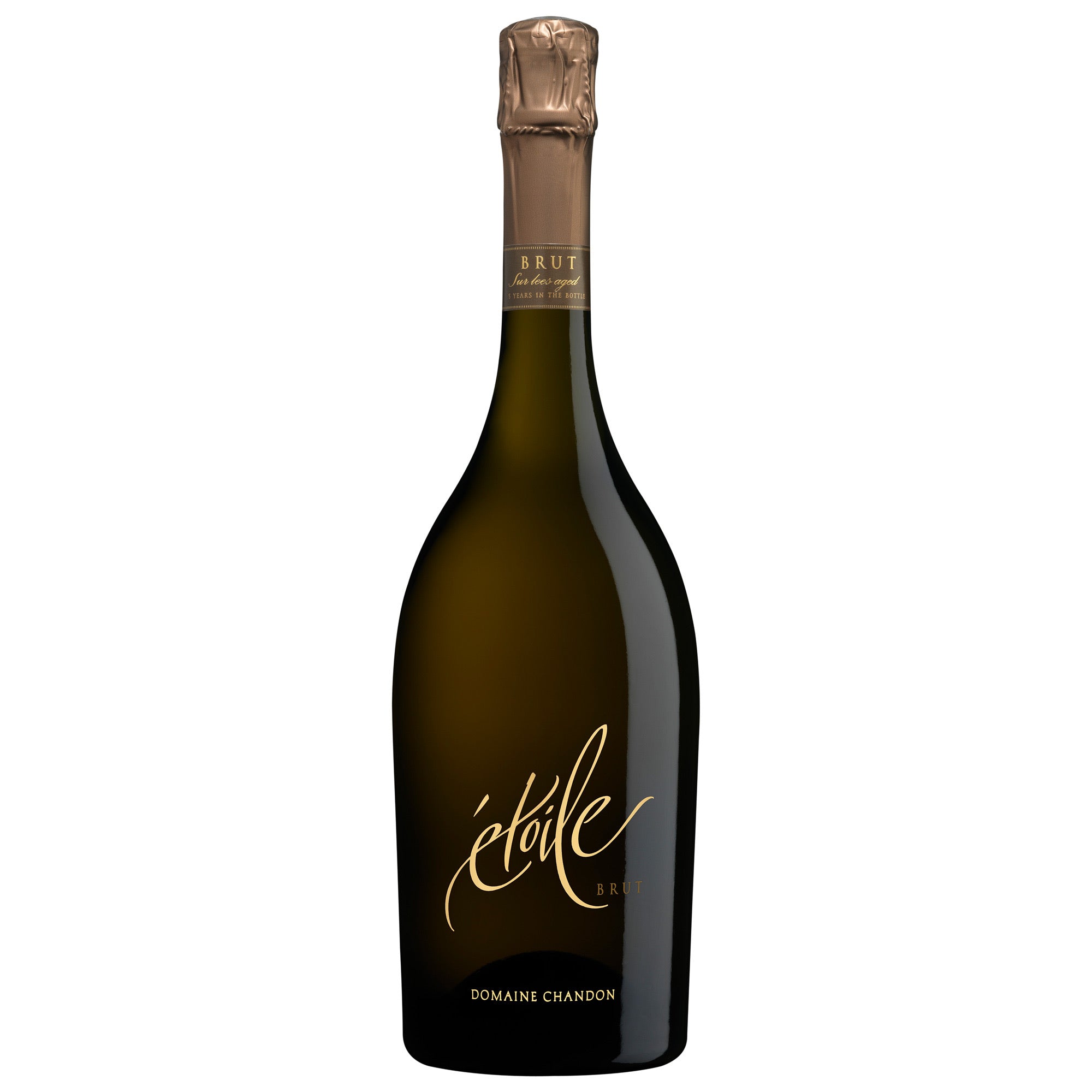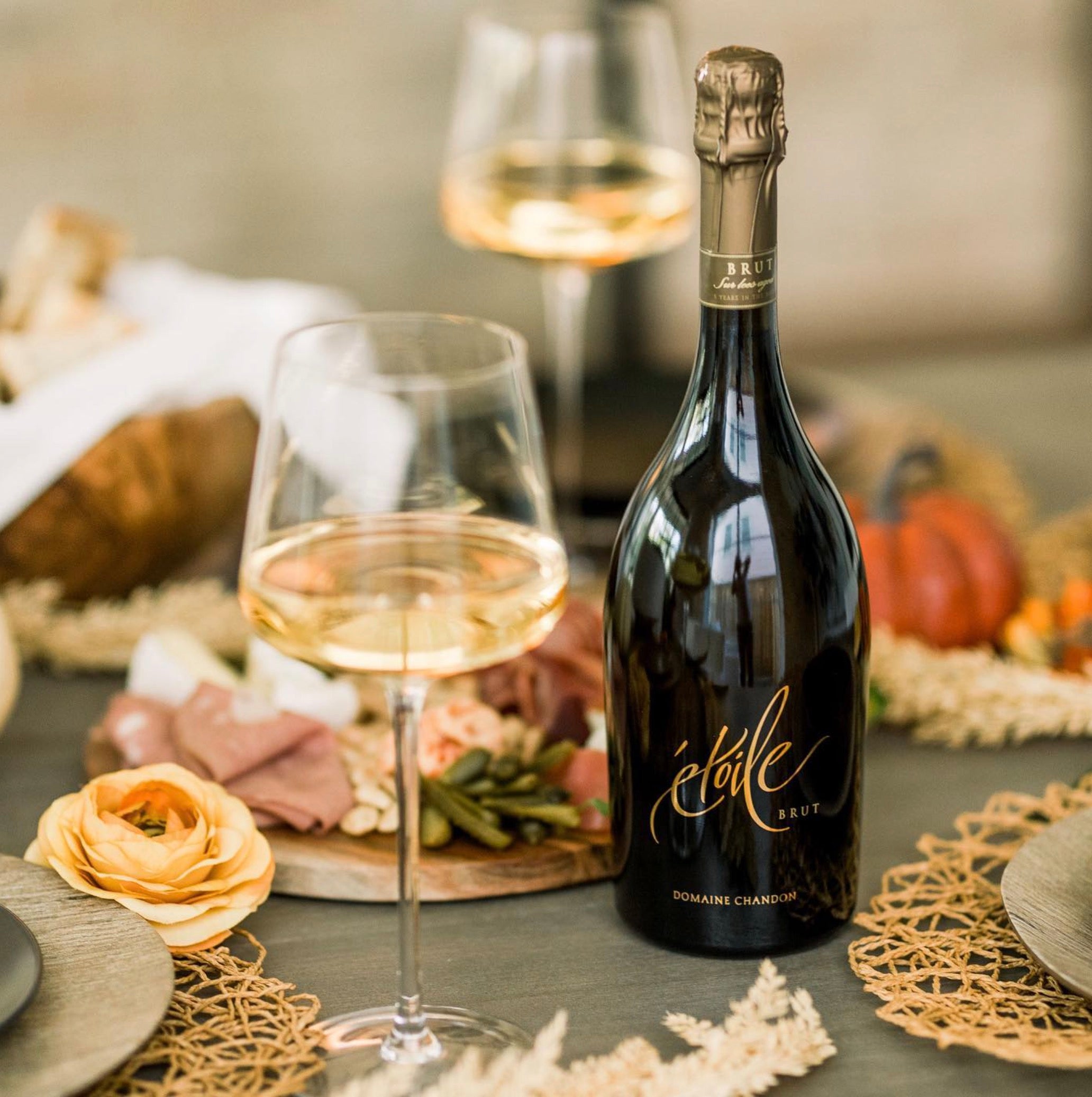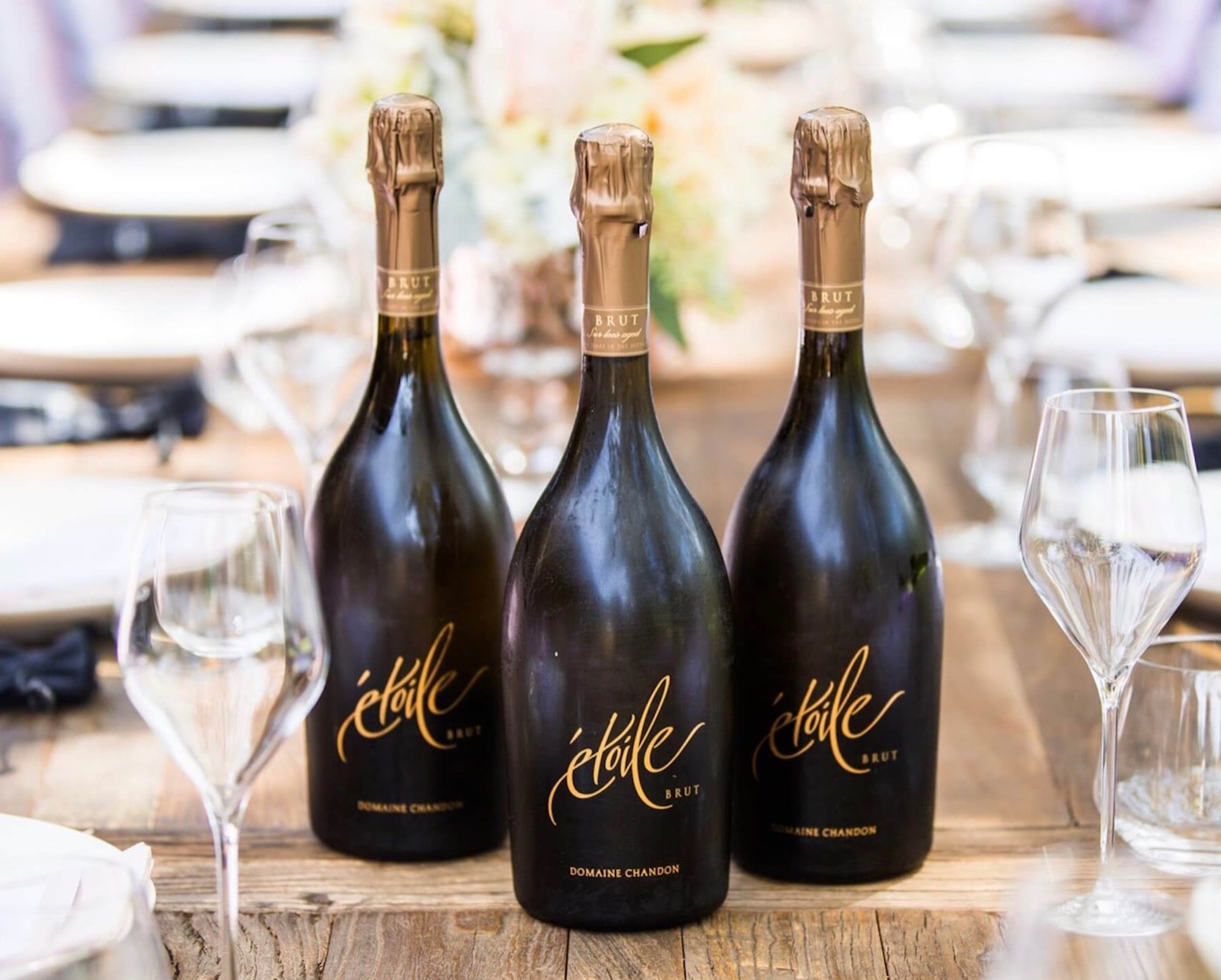 Chandon Étoile Brut
Sale price

$56.99
Regular price
(/)
Ships from San Diego, California
---
---
Chandon étoile Brut showcases our ultimate effervescent expression of Chandon. Featuring the best lots of Chardonnay, Pinot Noir and Meunier, followed by extended aging, this opulent cuvée is distinctive for its tiny bubbles and elegant layers of aromas.
FOOD PAIRINGS
Pair étoile Brut with delicate, subtly sweet or even aromatic flavors. Enjoy it on its own before the start of a meal or with seafood dishes like fresh oysters, grilled scallops in brown butter, poached salmon.
WINEMAKING
Made from our best lots of Pinot Noir and Chardonnay with a little Meunier blended in, the winemaking team created a wine that is elegant and complex and a favorite of the Wine Club. Layers of aromas and flavors develop as the wine spends at least five years aging before being released. 
*Vintage may vary.
Follow along with professional wine educator, Brian Fairleigh- click HERE for videos.
SUSTAINABILITY
At Chandon California, we take the responsibility of caring for the land seriously, grateful for its vital role in creating our wines. We're committed to sustainable farming practices that consider the entire ecosystem, from the vines on which our grapes grow to the other plant and animal life in our environment.
By approaching our ecosystem as a whole, we ensure that we not only will be able to continue to grow the grapes for our award-winning wines, we'll be able to maintain the quality and character of our terroir into the future.
Not all of the grapes we grow at Chandon California require the same amount of water. We gather precise information on the level of water in the soils and use this data to make sure every drop of water we apply is needed. In seasons when natural rainfall is low, we adjust the farming operations to reduce water consumption in the vineyards. This way, the vines can continue delivering the grape quality needed with less water consumption and evaporation from the soils.
Starting with a holistic approach we have been able to reduce fertilizers to a minimum. We utilize other crops (called cover crops) in the off-season to maintain soil fertility and avoid erosion from winter rains. Composting has also helped us "build" our soils, making them rich in organic matter and nutrients, which results in a better capacity to hold water. This helps our soils hold more water and keep more nutrients to enrich our vines.
We've even completely eliminated the use of synthetic herbicides in our vineyards. And the benefits aren't just good for our lands. They're good for our wines.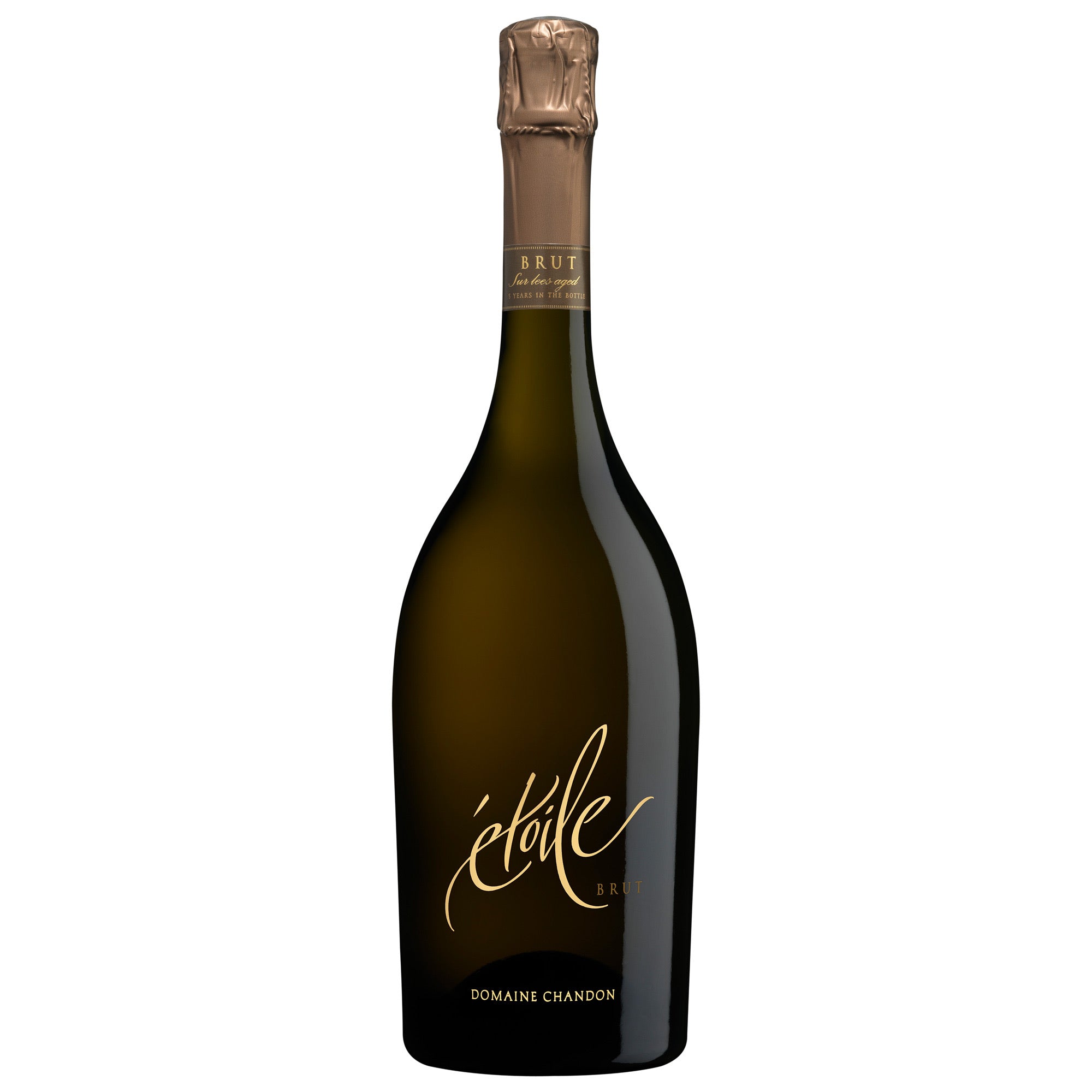 Chandon Étoile Brut
Sale price

$56.99
Regular price
Choose options