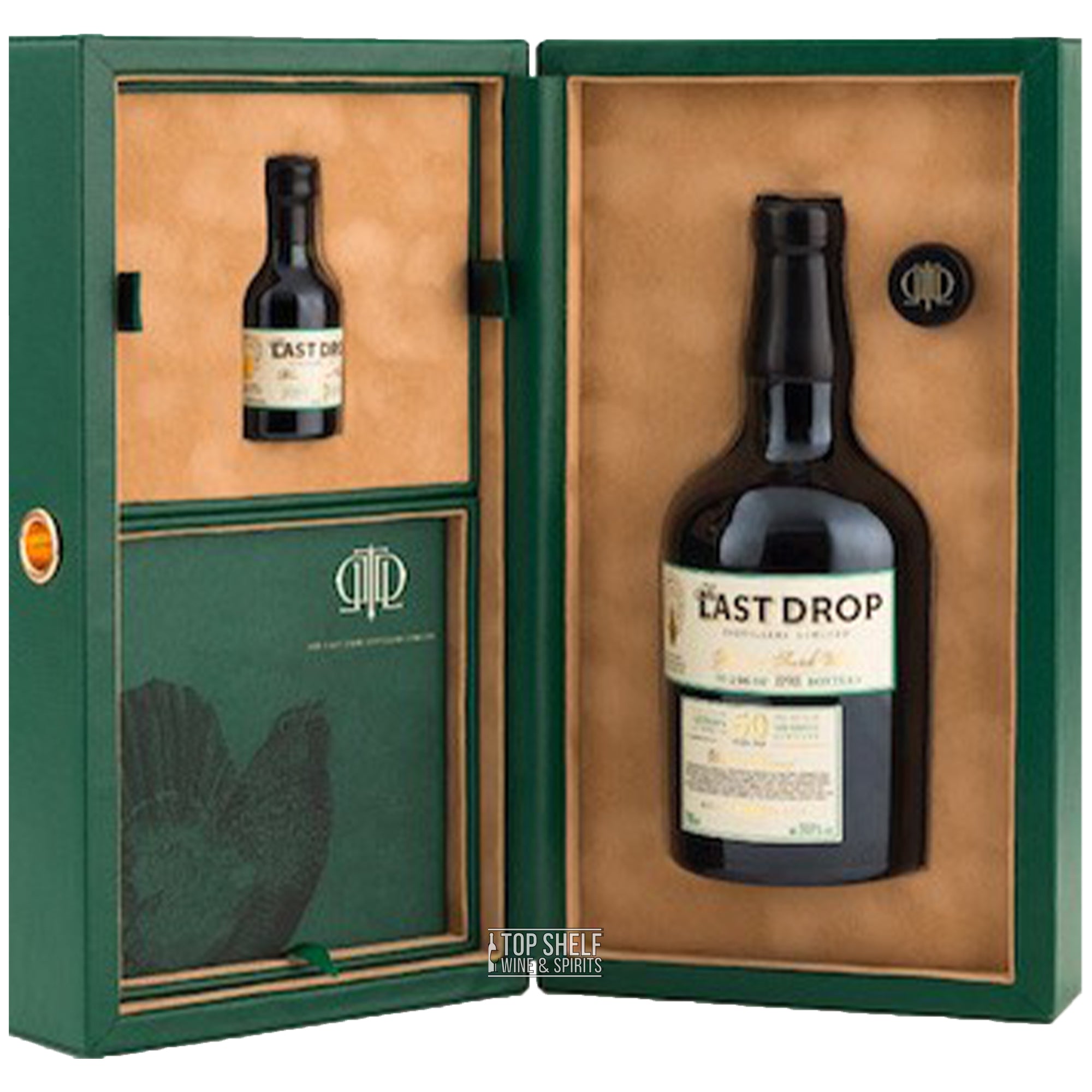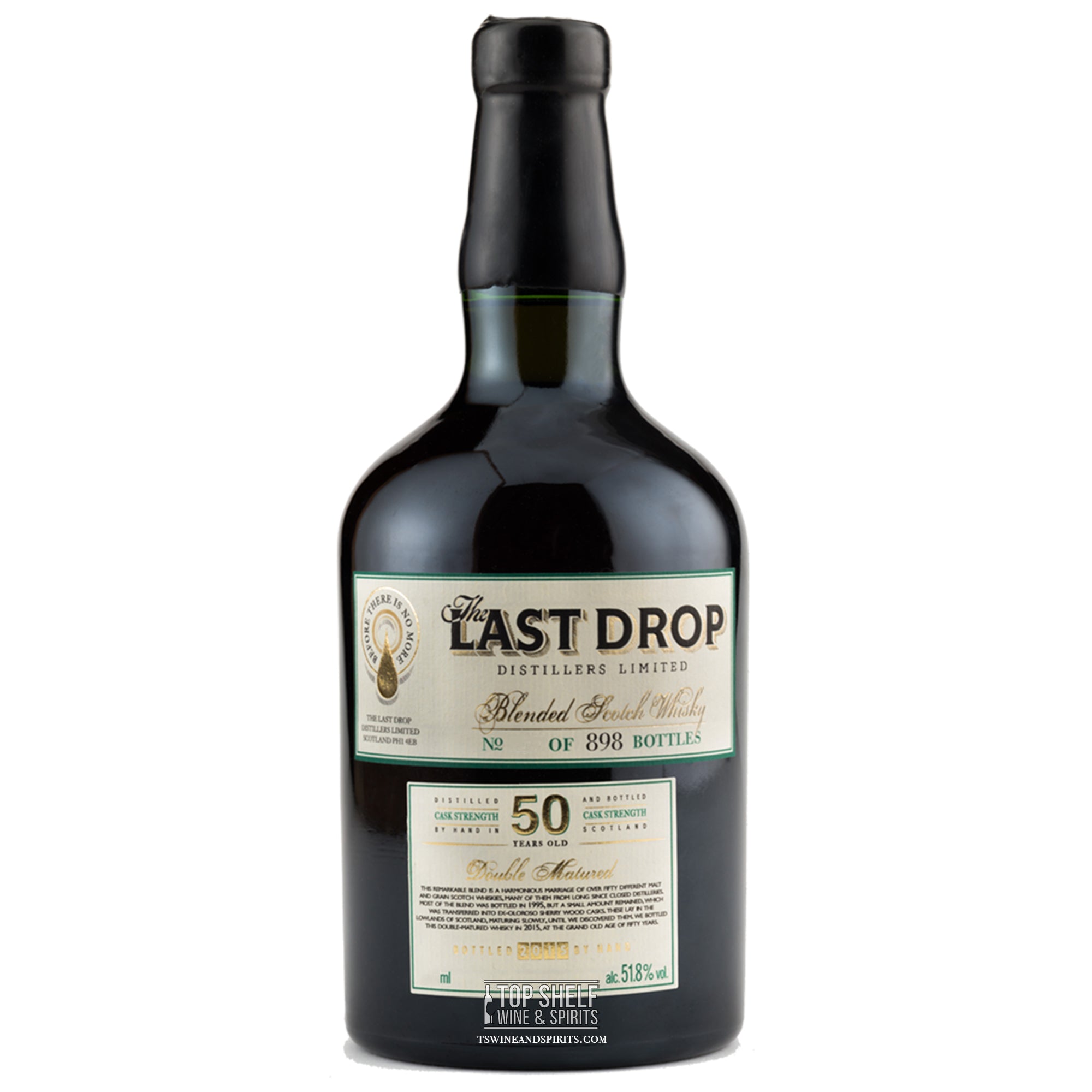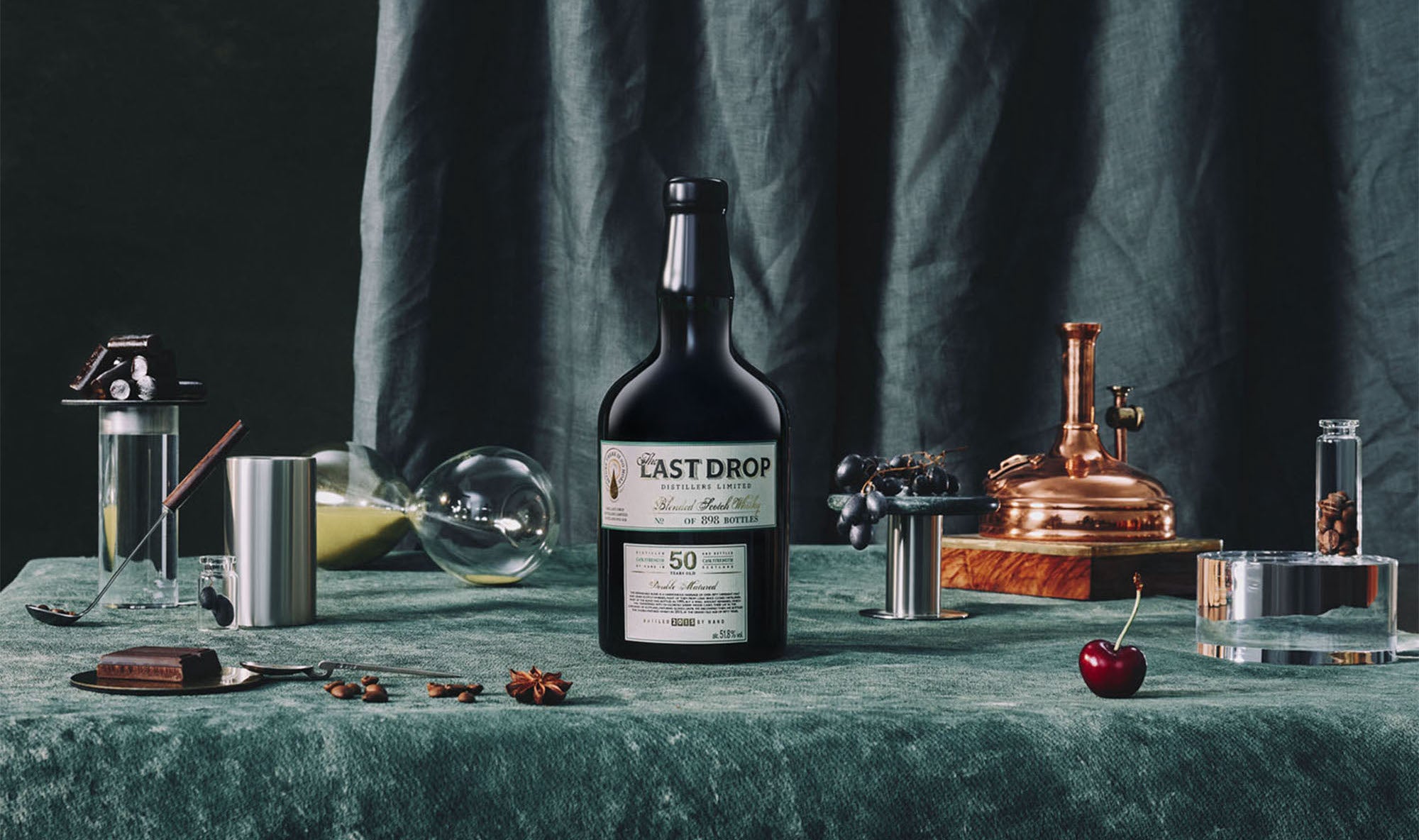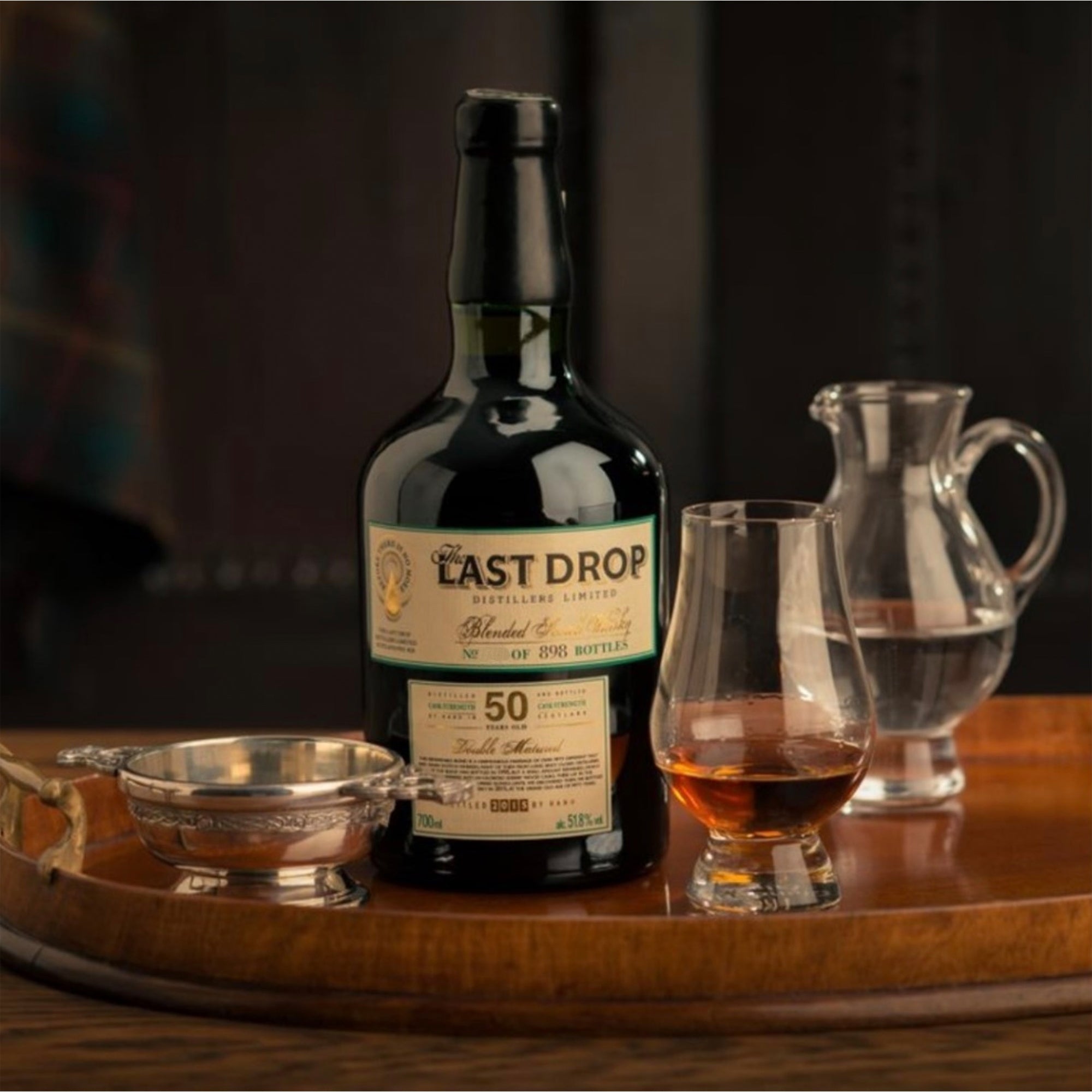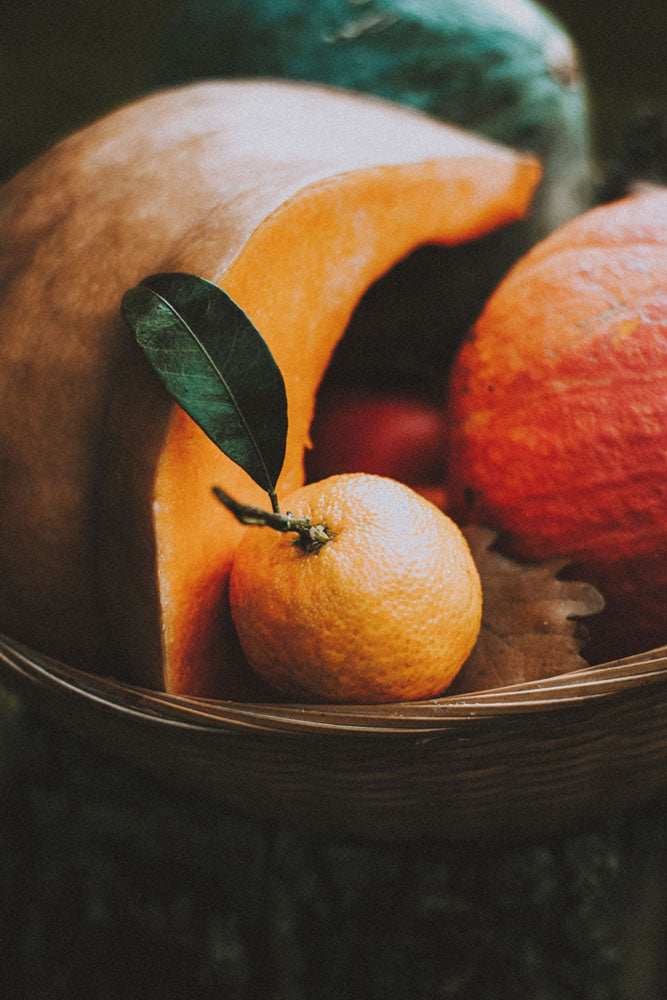 The Last Drop 50 Year Old "Double Matured" Blended Scotch Whisky
Sale price

$4,999.99
Regular price
(/)
Ships from San Diego, California
---
---
Bottle #714 of 898.
This elegant and complex whisky was initially created from more than fifty different Scotch whiskies, as a superb example of the blender's art. Initially blended as an ultra-premium 30 year old for the burgeoning market in the Far East, once the initial bottling had been completed, a precious remnant was transferred into seven Spanish Hogshead casks that had previously held Oloroso sherry, and returned to a traditional warehouse in the Lowlands of Scotland. There it began its second maturation, which lasted a further 20 years until we bottled it in late 2015.
Over the course of this slow process of ageing, the whisky developed extraordinary richness and depth of flavour, taking on character traits from both woods – stone-fruit and honey from the Bourbon wood, and a rich, spicy quality from the Sherry wood – for an effect we call 'double matured.' It is an exceptional 50 year old whisky, complex, multi-layered and truly delicious.
TASTING NOTES
Spice. Passionfruit and pineapple. Coke bottle lollies again. The oak is still in perfect balance, and the whisky feels like it could have many years still to go. A few drops of water amps up the sherry (adding mocha/milk chocolate notes, and some leather), and tones down the fruitier notes. There's the tiniest hint of smoke too. The finish is long, with milk chocolate, coffee and leather.
Rating: 95/100. Just incredible. I love a well-aged ex-Bourbon whisky, for the big tropical fruit notes, and I love a well-aged, heavily sherried whisky for the "Christmas cake" notes. This has both. In spades. A stunning achievement and yet still such a vibrant whisky. It's only February but I suspect this will be one of the highlight tastings of the year for us.
Includes an additional 50mL bottle for tasting. This item is guaranteed to come with its decorative/original box.
51.8% ABV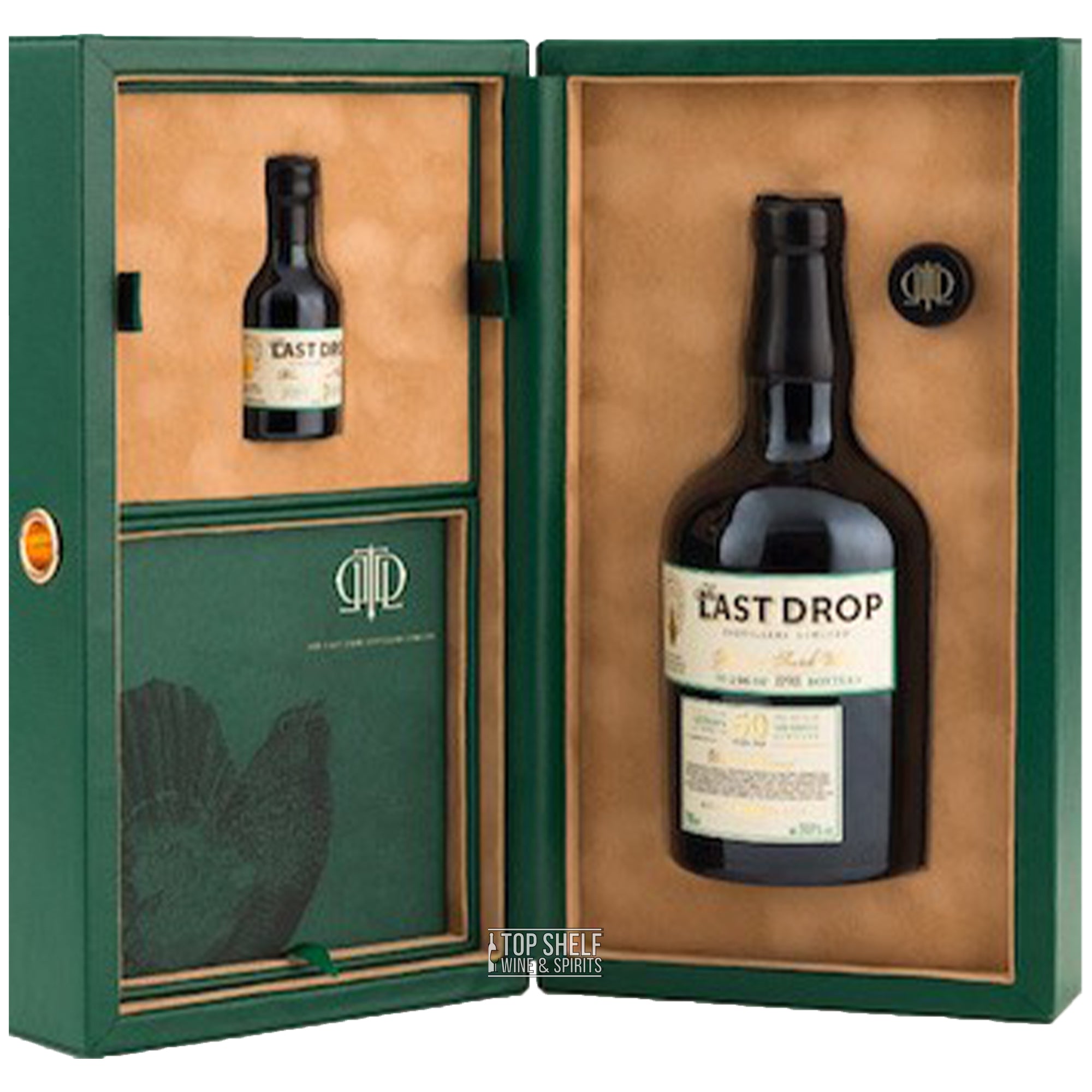 The Last Drop 50 Year Old "Double Matured" Blended Scotch Whisky
Sale price

$4,999.99
Regular price
Choose options