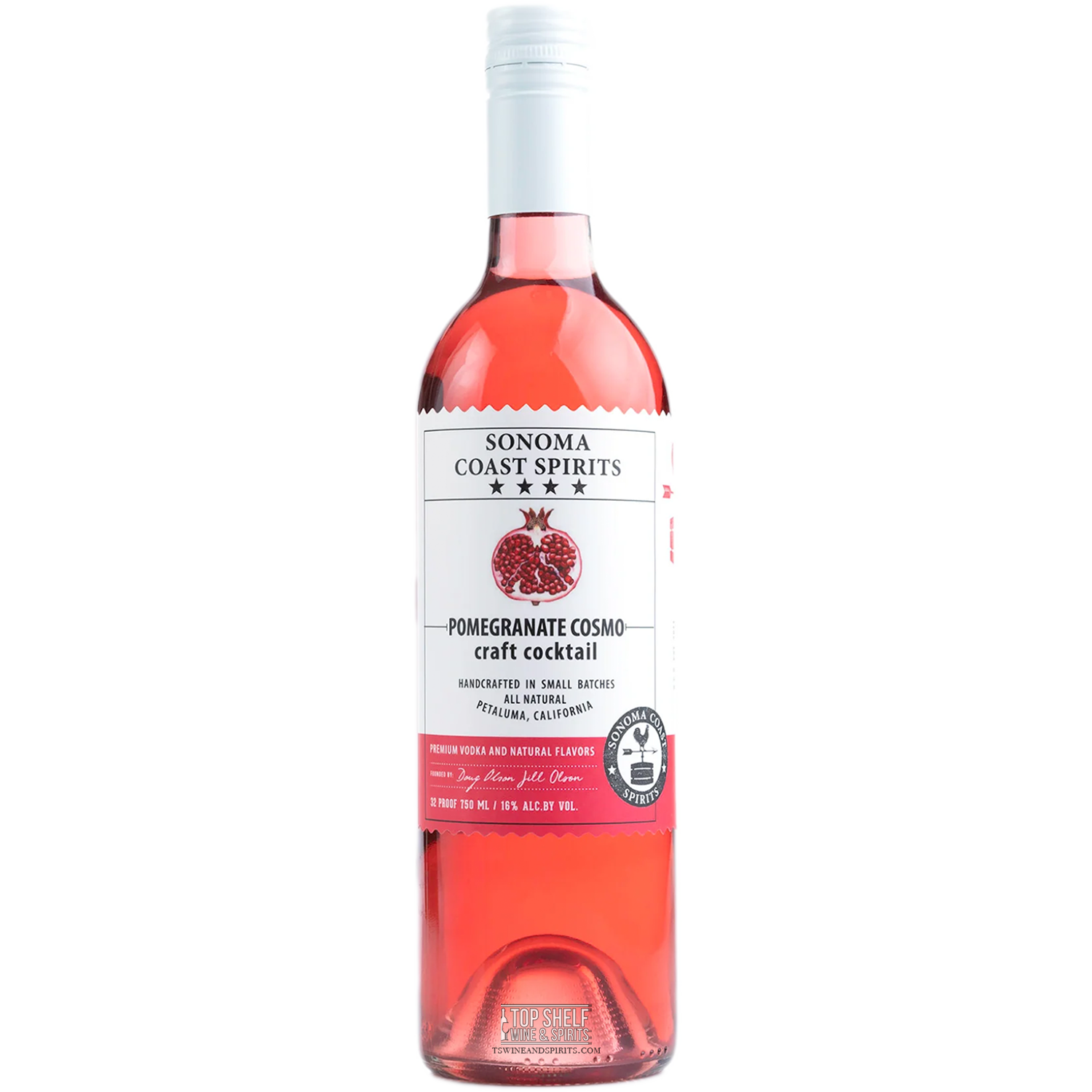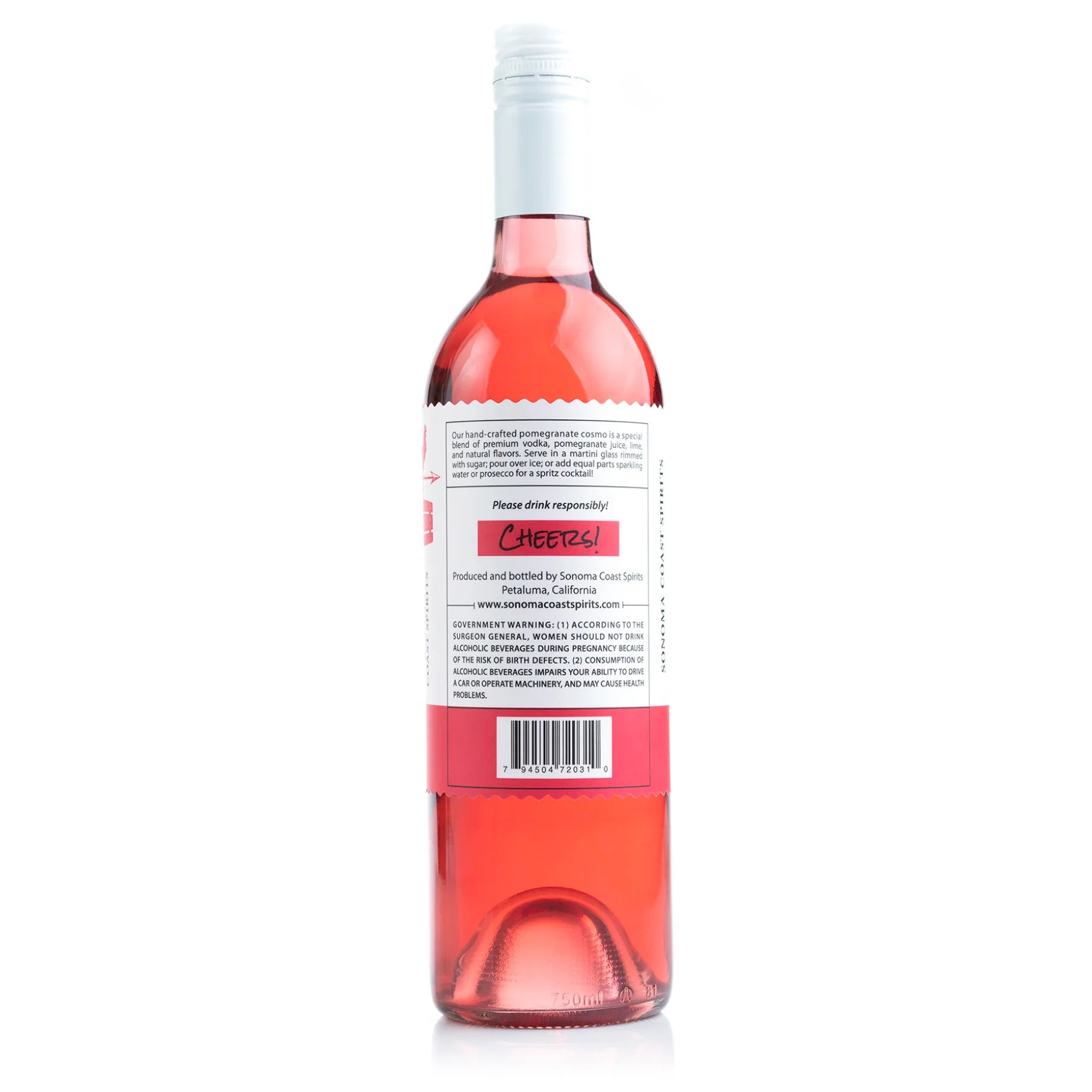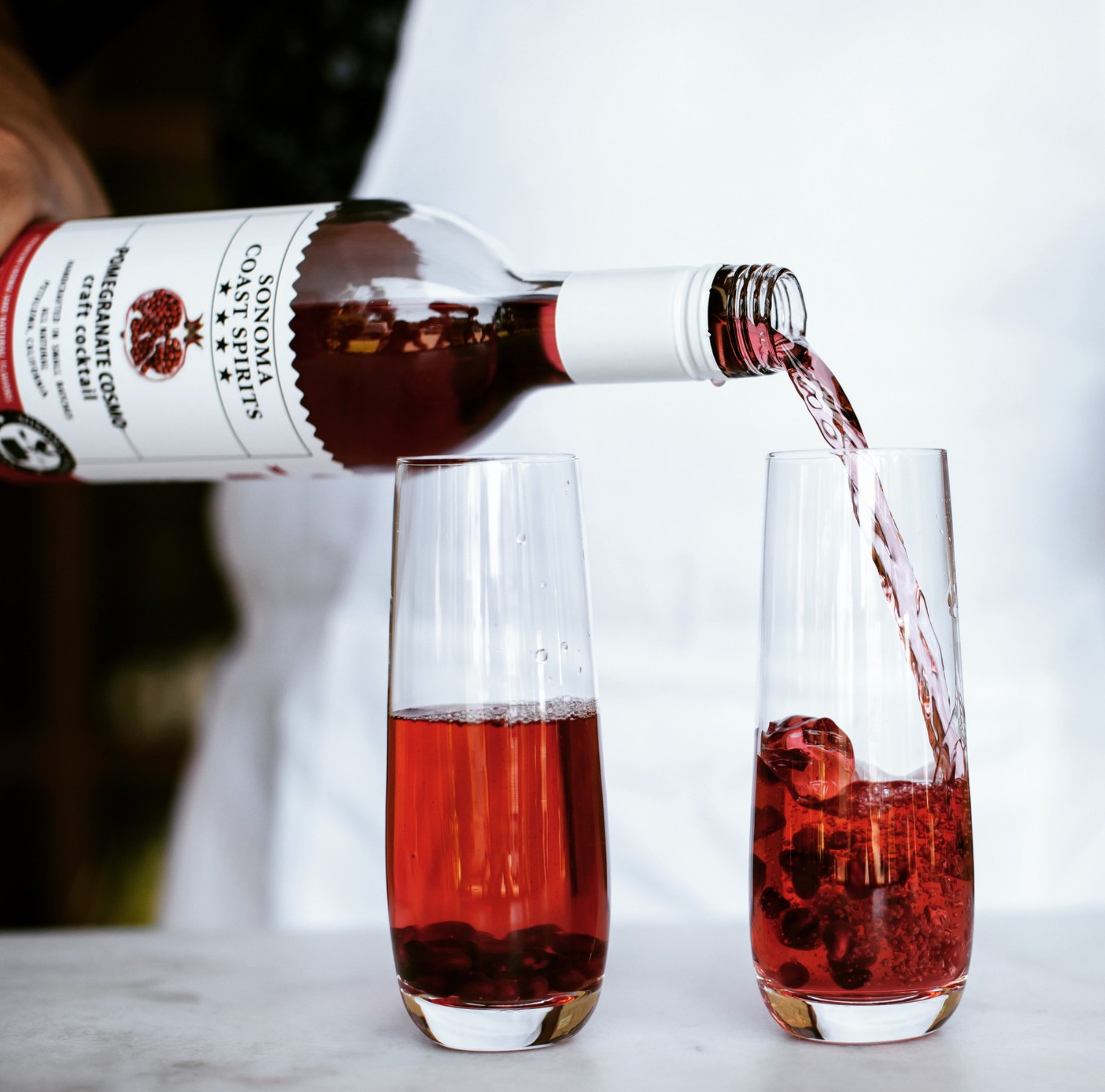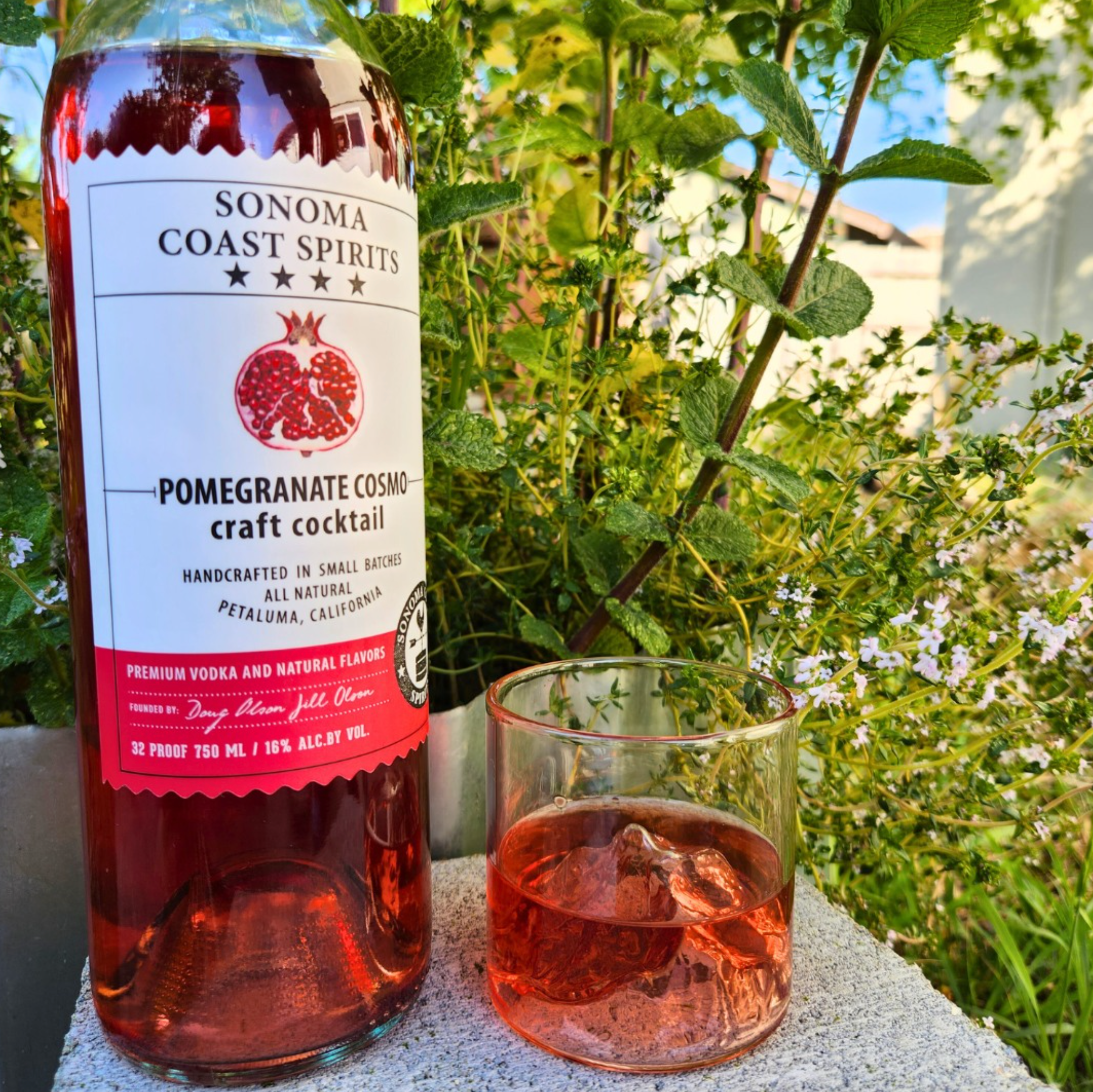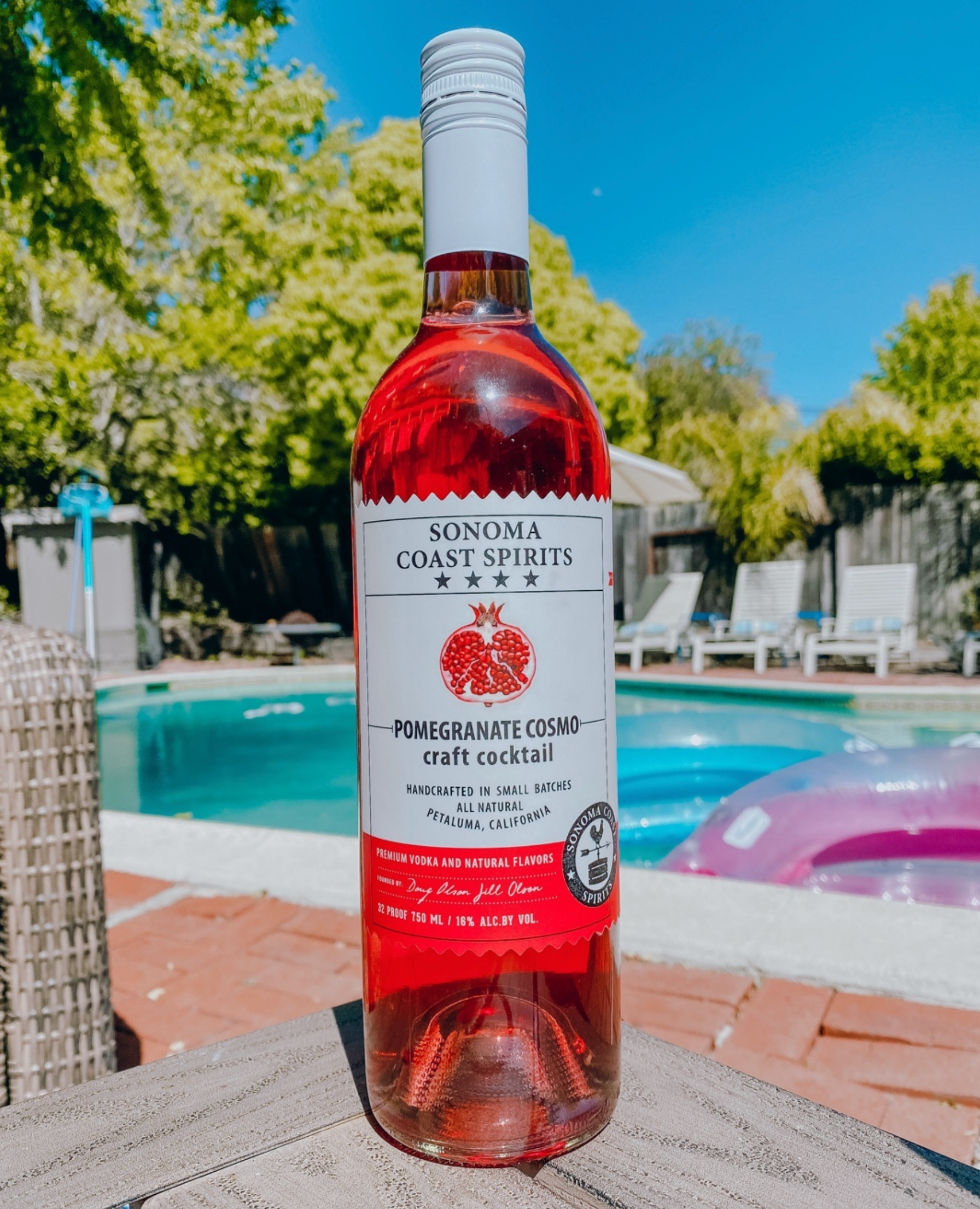 Sonoma Coast Pomegranate Cosmo Cocktail (Ready to Serve)
Sale price

$18.63
Regular price
(/)
Ships from San Diego, California
---
---
Bursts of bright flavor practically dance on your tongue. It's cheerful and sweet, uplifting and lively. This is a drink you can't wait to share with friends. Laughing, telling secrets, making memories. Little moments that you later realize mean the most. Good friends pair well with Sonoma Coast Spirits Cosmo Craft Cocktail.
Add a bit of bubbly for an unforgettable spritz. Every sip reminds you of the little joys in life. Celebrate the everyday, any day.
32 Proof / 16% ABV
ABOUT THE BRAND
We didn't set out to be a woman-owned craft distillery but now that we are, we're not looking back. We're reinventing how things are done in our world, how food and spirits pair, how we think about how and why and who drinks cocktails with a focus on flavor - flavor from only the freshest ingredients from each beautiful season.
Sonoma Coast Spirits was founded in 2011 by Doug and Jill Olson. With Doug's untimely passing in 2018, Jill is at the helm of the business today, supported by a staff of her four grown children. Recreating family recipes was our original motivation and continues to be what we are all about. Recreating, with an emphasis on "creating", adding and changing ingredients, playing with the flavors so they blend together in the most palette pleasing way. 
Our award winning, all natural products are hand-crafted and infused with only the freshest artisan ingredients including and inspired by herbs and citrus from our own garden in Sonoma County. We grow Meyer lemons, Eureka lemons, limes, grapefruit, oranges, pears, apples, cherries, plums, and also tend a large herb garden. Taught to can and preserve at an early age, Jill continues the practice today, using much of what she preserves to infuse into both the cocktail and spirits lines. It's a farm to glass thing. And we're proud of it.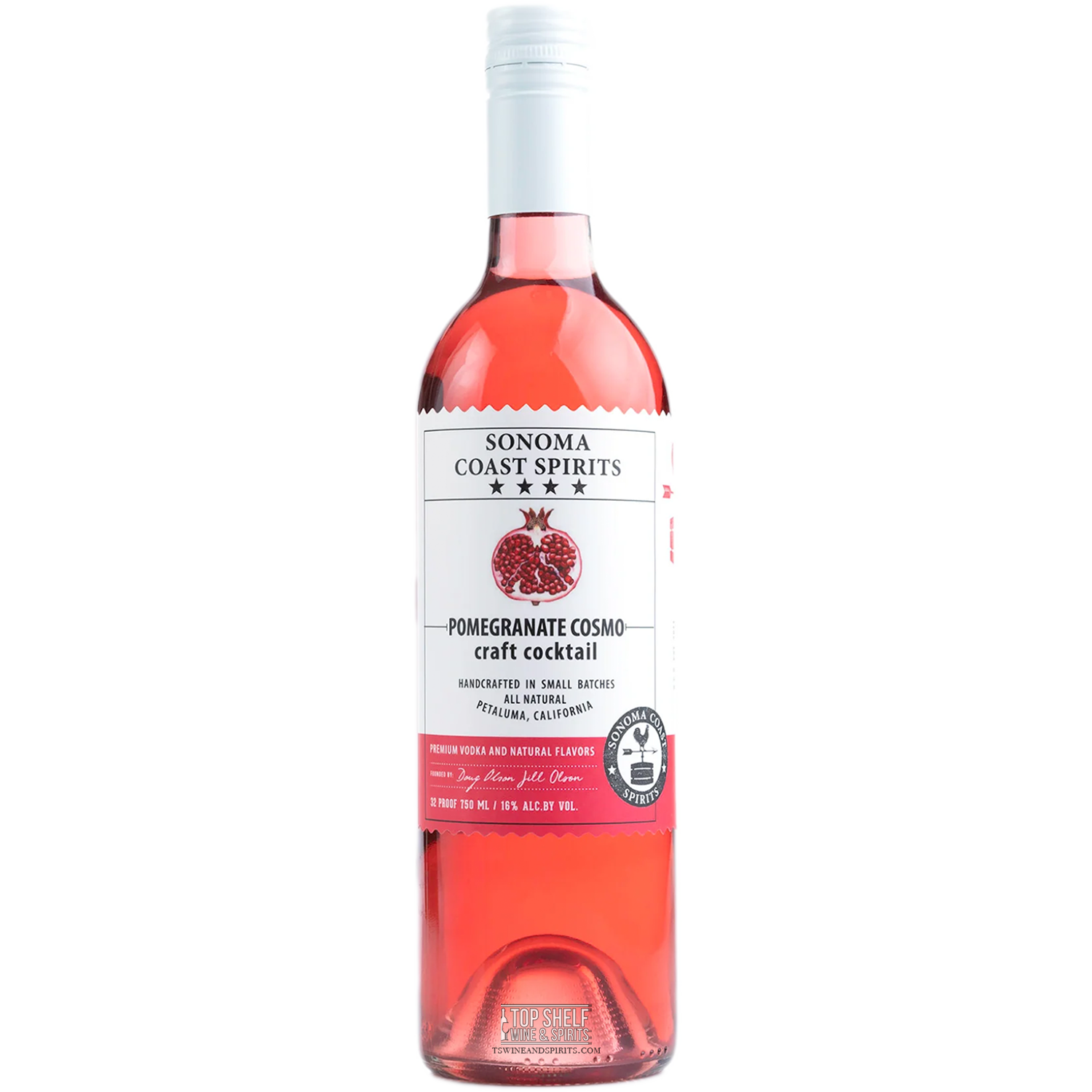 Sonoma Coast Pomegranate Cosmo Cocktail (Ready to Serve)
Sale price

$18.63
Regular price
Choose options