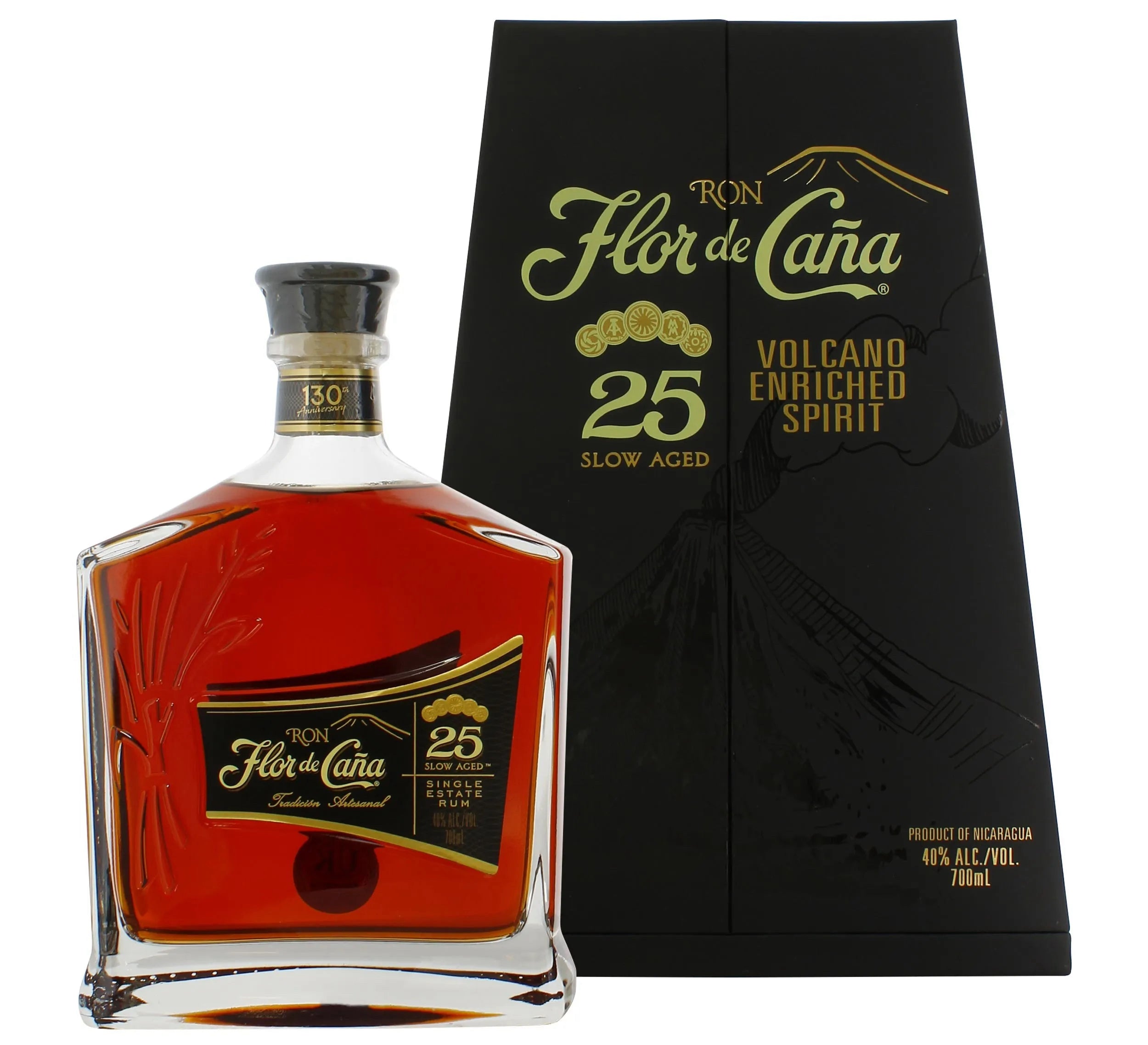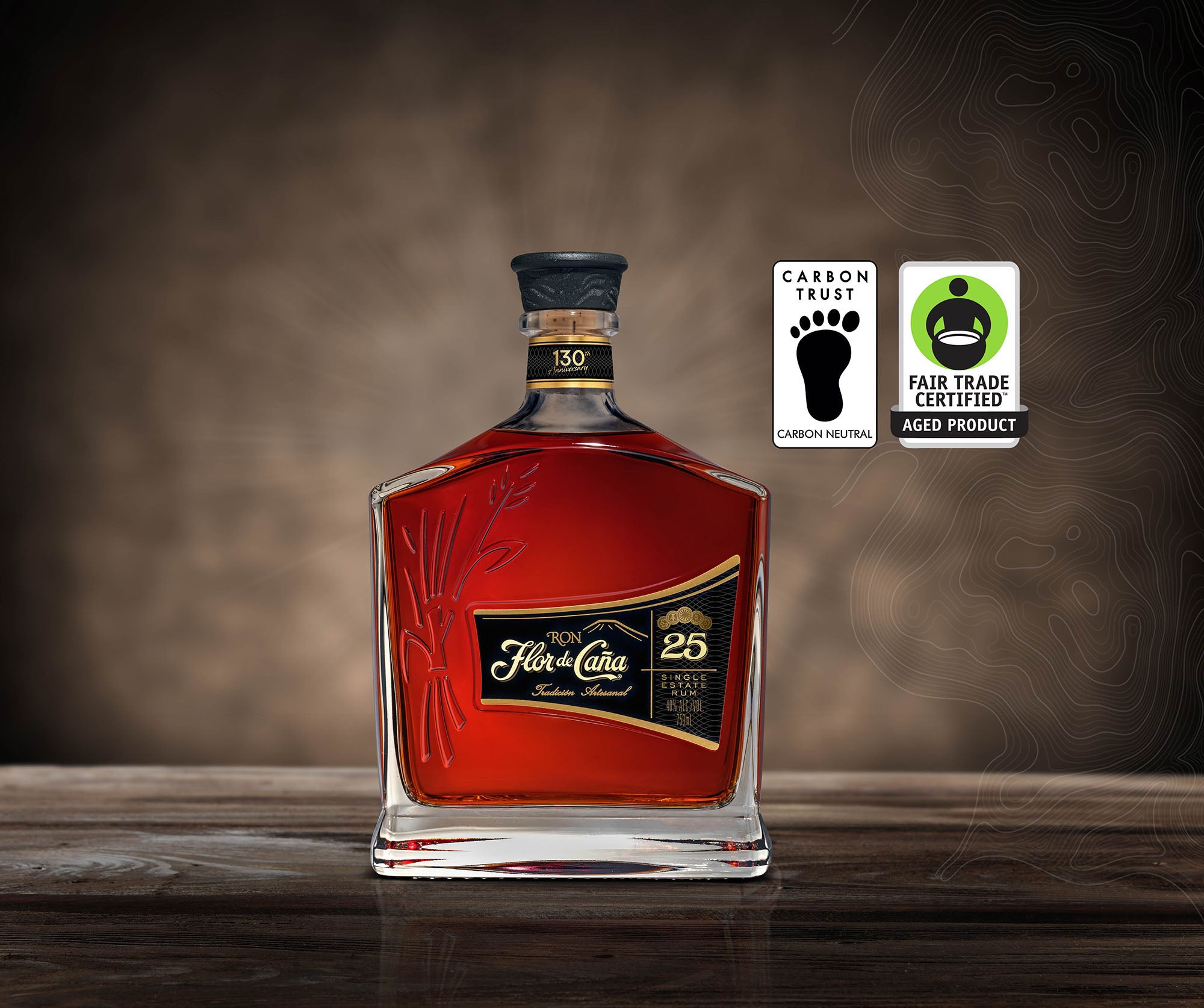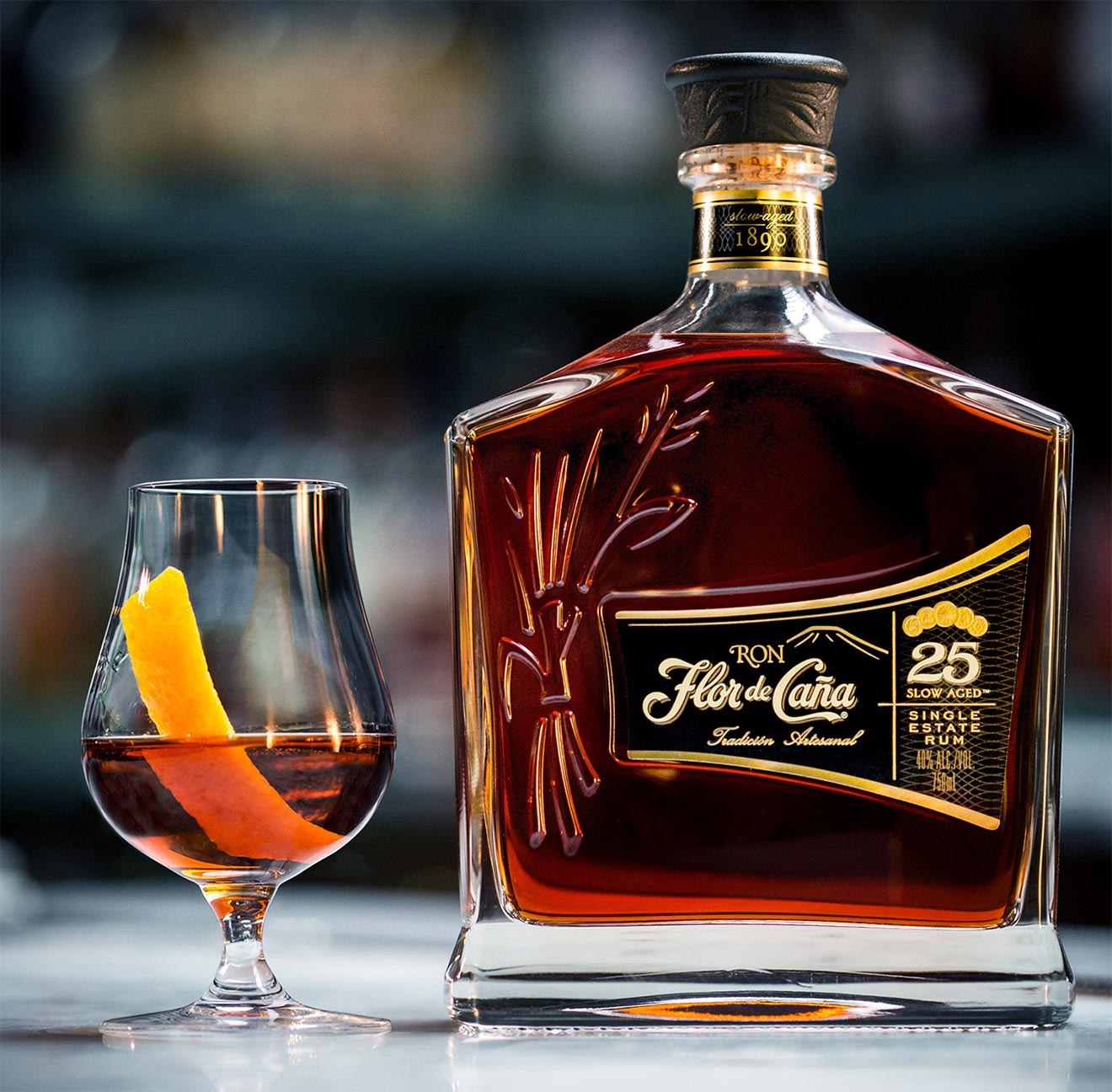 Ron Flor de Caña 25 year Rum
Sale price

$162.99
Regular price
(/)
Ships from San Diego, California
---
---
Superb Nicaraguan Rum that erases all other Rums from your memory.
Back in 1890, Francisco Alfredo Pellas announced to his family and friends that he was going to build a sugarcane plantation and Rum distillery on the side of an active volcano. After they all thought about it for a while and stopped laughing, they realized that this could make sense in a "create awesome flavor in rich volcanic soil while risking your life" kind of way.  
125 years later, Compañía Licorera de Nicaragua and the San Antonio Sugar Millproduce the highest quality Central American Rums on the flanks of the San Cristobal volcano in Chichigalpa, Nicaragua. The company is led by the 5th generation of the Pellas family and their brand Flor de Caña (meaning "flower of the cane") has grown to become one of the most recognized Rums in the world. 
Flor de Caña 25 is a true "estate" spirit— meaning that every aspect of production takes place right in the shadow of the San Cristobal volcano. The Rum is naturally aged without sugar and distilled with renewable energy. It's flawless and any decent Rum connoisseur will say it's the best, punch you in the face and run with the bottle, never to be seen again. It was declared Best Rum of the Year by the International Rum Conference in Madrid in 2017 and is known as the best sipping Rum in the world.
COLLECTION: Centenario
BODY: Full-bodied
COLOR: Dark amber
AROMA: Exquisite aroma with notes of vanilla, wood and dark cocoa.
PALATE: Fruity notes of almond and nuts, with a full and long finish that lingers in the palate.
HOW TO DRINK: Neat or on the rocks.
ABV 40%
Sugar free, Gluten free, Kosher.
SUSTAINABILITY
Flor de Caña is a global leader in sustainable practices.
Carbon Neutral Certified: All carbon emissions are offset during the entire lifecycle, from field to market.
Fair Trade Certified: Produced in compliance with 300+ labor, social and environmental standards.
Environment:

50,000 trees planted annually since 2005 (certified by Jóvenes Ambientalistas).

Distilled using 100% Renewable Energy (10+ years).
CO2 emissions during fermentation are captured and recycled.
Employees:
Free education for employee's children at the company school (since 1913).

Free healthcare for employee's families at the company hospital (since 1958).

Career growth and development programs for all employees.
Community:
#1 donor of

 

APROQUEN

 since 1991, providing 600,000 free medical services to child burn victims.
15+ years supporting American Nicaraguan Foundation to alleviate poverty in Nicaragua.
Choose options