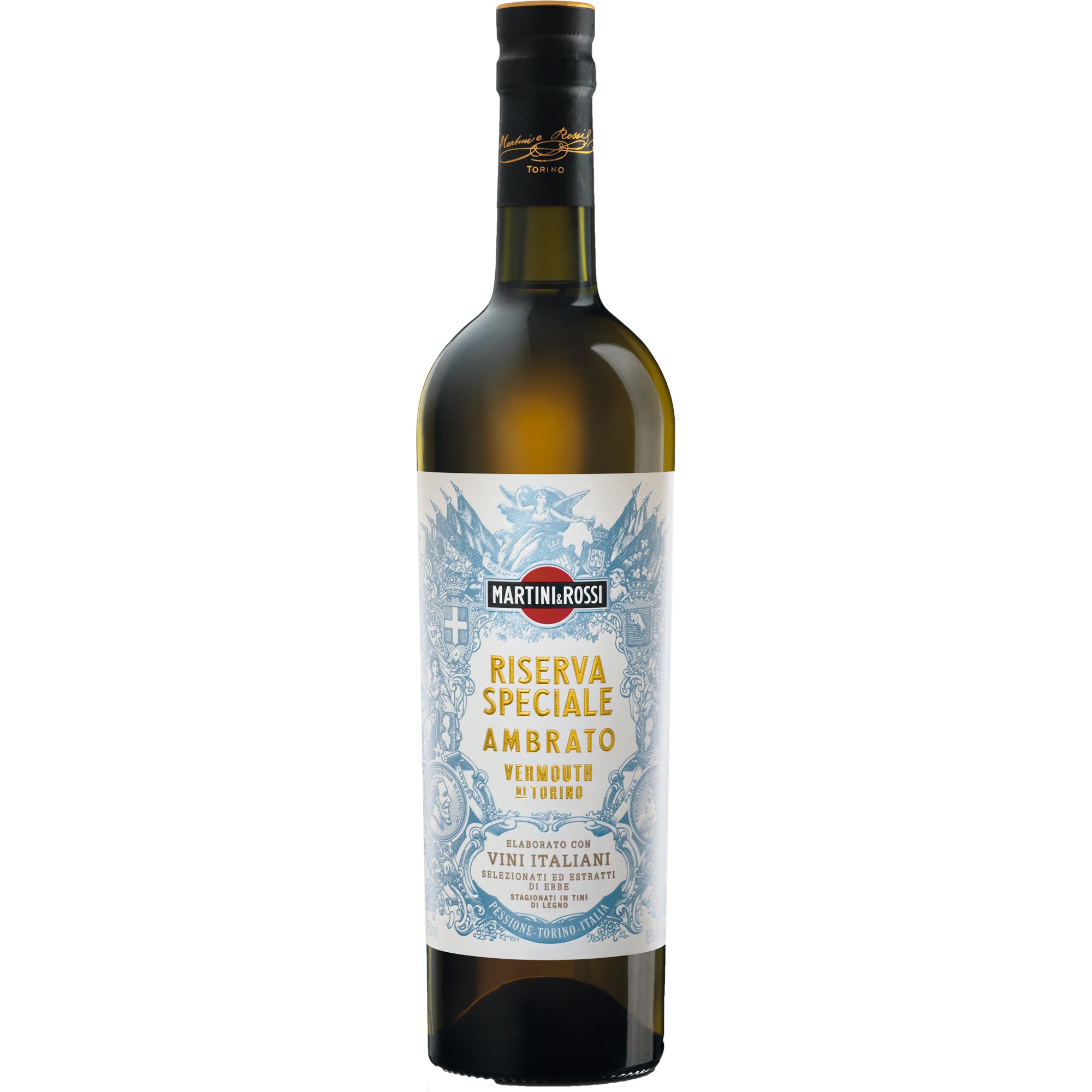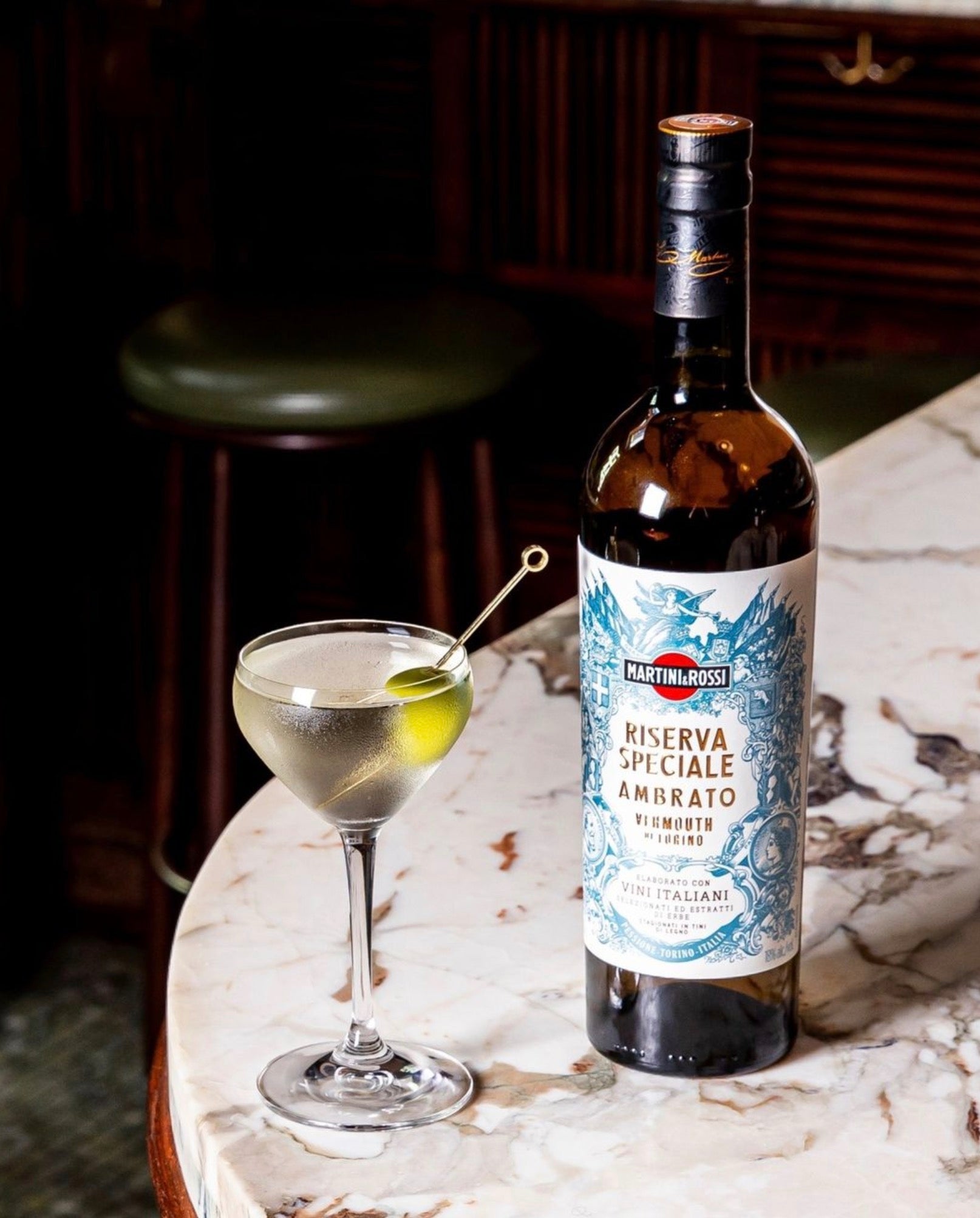 Martini and Rossi Riserva Speciale Ambrato Vermouth di Torino
Sale price

$22.99
Regular price
(/)
Ships from San Diego, California
---
---
In honor of over 150 years as a premier producer of classic Vermouth di Torino, the master winemaker and herbalist at this esteemed house in Pessione, Piedmont has created a limited release of new expressions.
The Ambrato is a single varietal base of local Moscato D'Asti with botanicals of cinchona bark and Chinese rhubarb, giving the floral, honeyed, nectar-like nature of the wine an exotic, spicy edge. Wonderfully well-rounded and an all around must-try.
ABV 18%
SUSTAINABILITY
For a brand that so deeply honors tradition, heritage and multigenerational relationships with its suppliers, MARTINI ® is beyond thrilled to welcome in a new tradition: officially being able to call 100% of its Asti must wineries certified sustainable by Equalitas, the most comprehensive sustainability standard in Italian wine making. It's a well-deserved milestone for MARTINI,® having pioneered the industry by establishing L'Osservatorio MARTINI ® (the MARTINI ® Observatory), a center dedicated to sustainable business practices, way back in 1987.
"We have worked closely with the same vinegrowing communities, cultivating the finest Moscato Bianco grapes in the same beautiful hills for generations; in fact for the last 150 years," says Giorgio Castagnotti, director of the MARTINI ® production facility, "and we want to continue to do so for generations to come. It's always made sense then for us to support our grape growers through our sustainability initiatives."
The Equalitas standard for certification considers a number of factors pertaining to environmental sustainability—from biodiversity to carbon and water footprint—as well as economic sustainability and ethical business practices. The designation made toasting 150 years taste even sweeter for MARTINI ® Asti.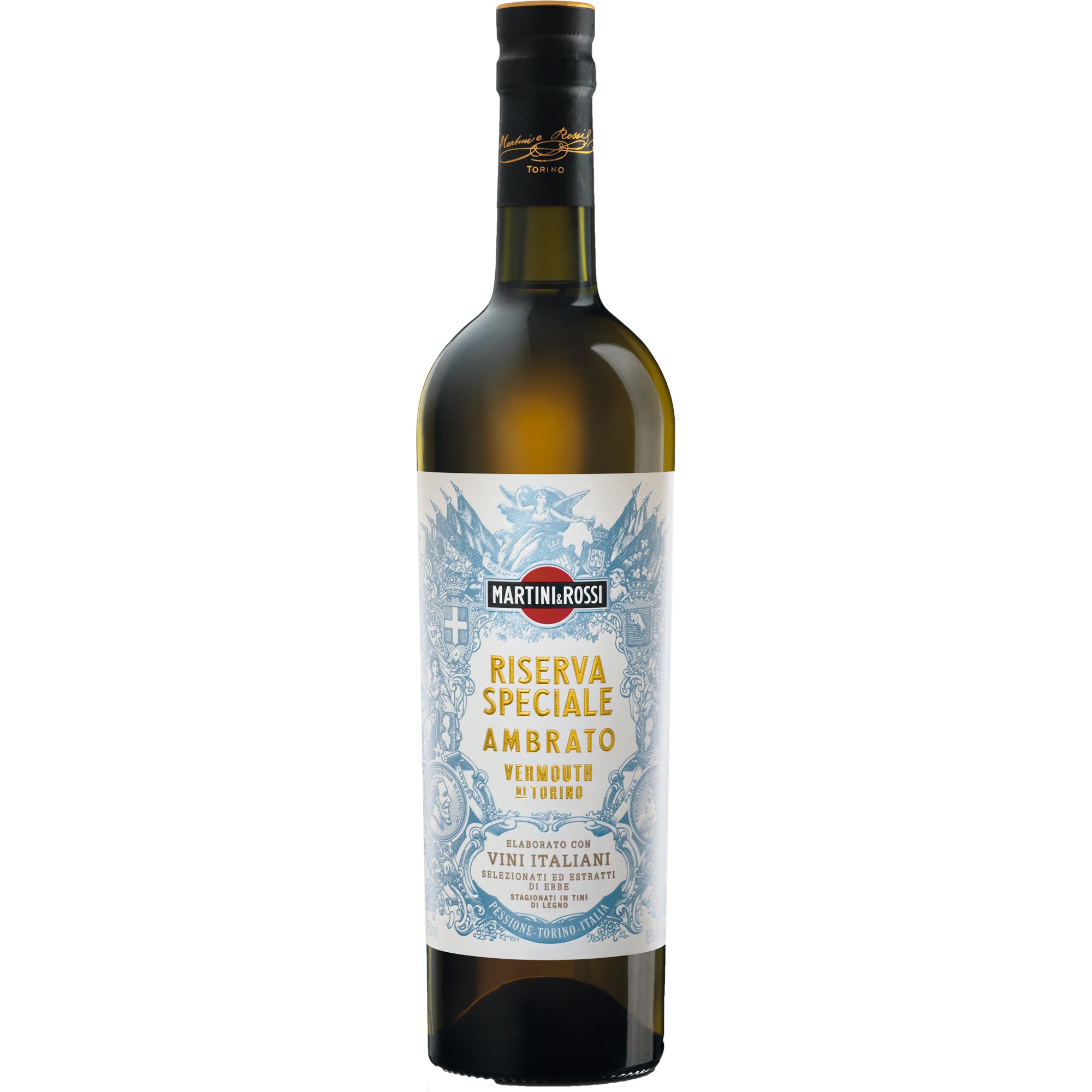 Martini and Rossi Riserva Speciale Ambrato Vermouth di Torino
Sale price

$22.99
Regular price
Choose options