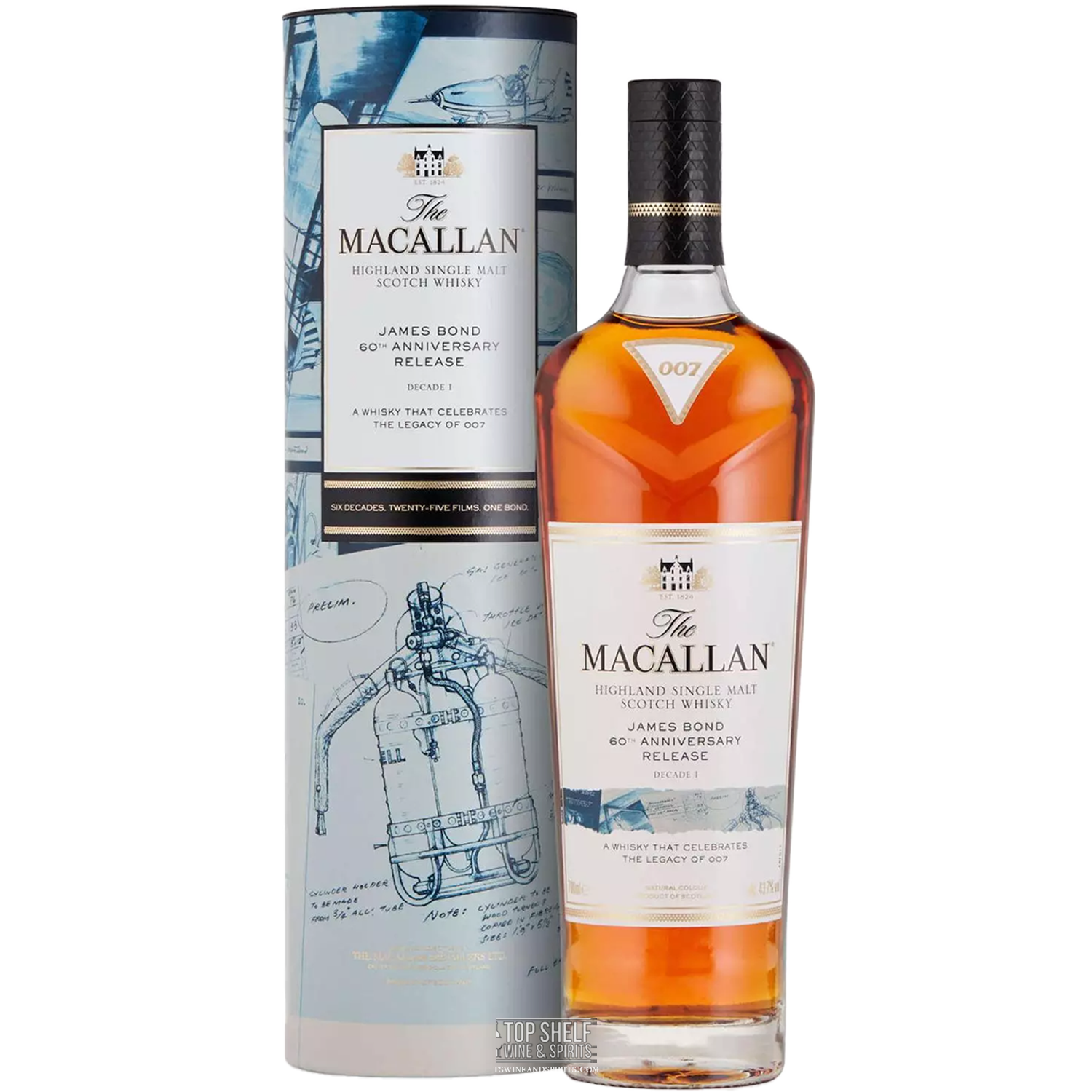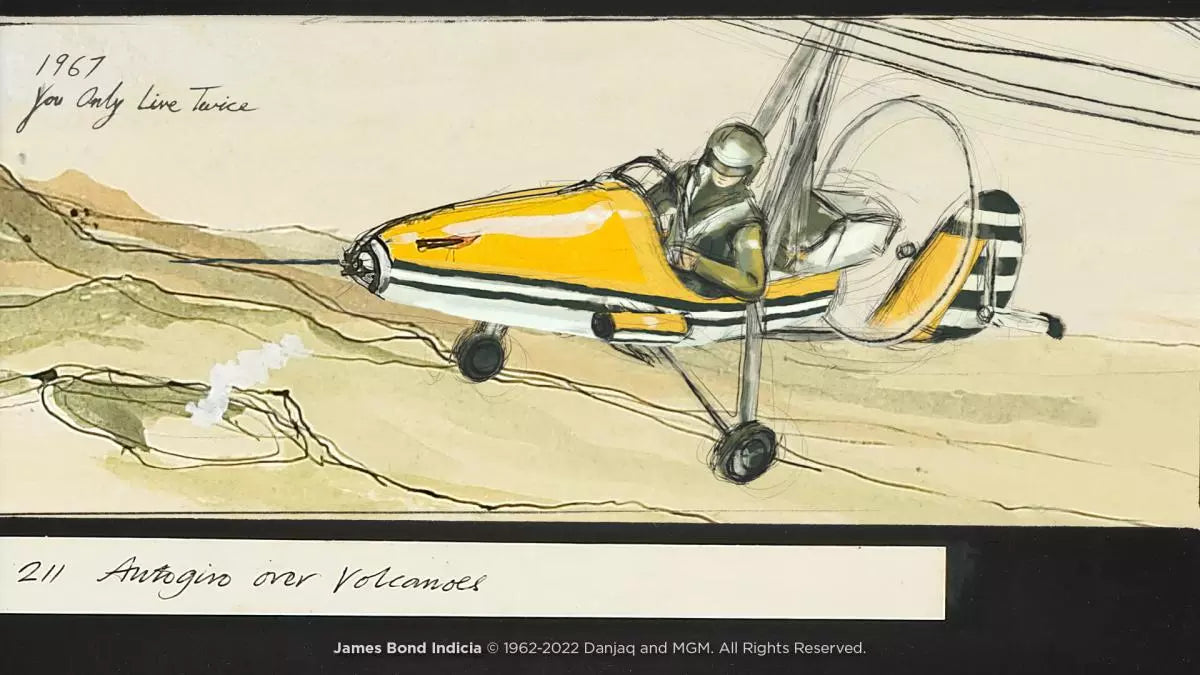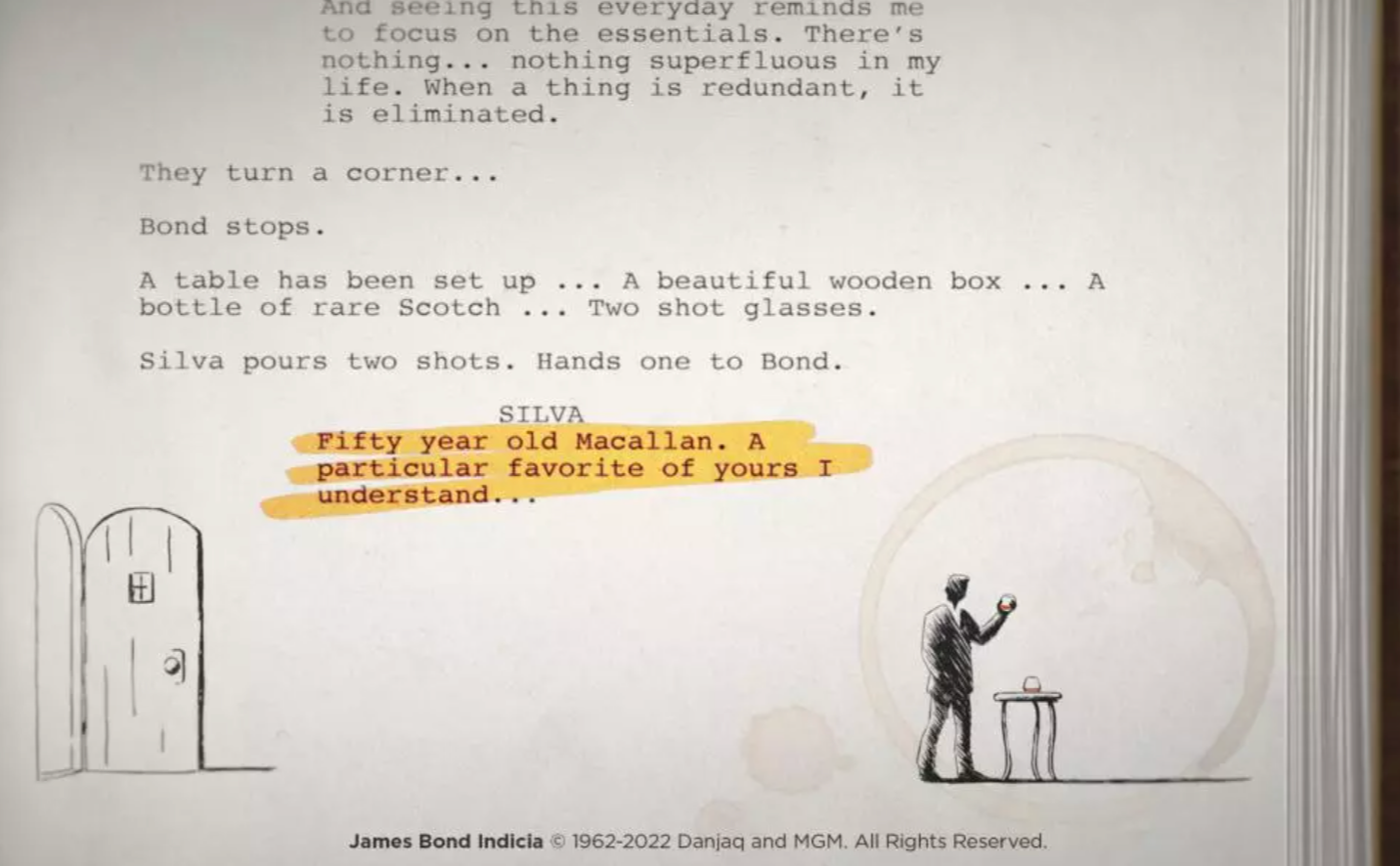 Macallan James Bond 60th Anniversary Release Decade VI
Sale price

$1,750.99
Regular price
(/)
Ships from San Diego, California
---
---
The collection is an exhibition of the most iconic moments across the six decades of Bond; each decade encapsulated on its own packaging. Bringing to life the innovations and inventions of James Bond across the years, the packaging has been colour-washed with one of the trending colours of the decade it represents. 
This exceptional single malt whisky has been created by The Macallan Master Whisky Maker, Kirsteen Campbell to reflect the character of James Bond. A force of nature defined by his Scottish heritage, he carries himself with modesty and humility. 
Like James Bond, the expression exudes a sense of style and maturity which has evolved over the years. The whisky is consistent within all six bottles.
DECADE 1
The 1960s was a singular decade for James Bond. The debut of the suave spy icon onto the silver screen in 1962 was embodied by the inimitable Sean Connery, who went on to appear in six films across the next ten years. Resting only when George Lazenby starred in On Her Majesty's Secret Service in 1969, Sir Sean was to roar back in triumph in 1971's Diamonds Are Forever. 
The pack design includes sketches from Goldfinger (1964), You Only Live Twice (1967) where Little Nellie is in a combat sequence, and the dummy jet pack worn by Bond in Thunderball (1965).
43.7% ABV
TASTING NOTES
NOSE
Fresh and vibrant notes of lemon and lime, a sprinkle of sherbet, leading into a sweet vanilla and coconut, with a hint of dried fig and raisin.
PALATE
Orange zest and fizzy sherbet with a lemon freshness, gentle oak and subtle ginger spice, leading into deep dark chocolate, figs and baked apple tart with a honey drizzle.
FINISH
Sweet and long with complex layers.
COLOUR
Suisse (Swiss) gold
THE BOND ARCHIVE
The distinct range tells the story of innovation over 60 years and the pioneering character attributes of James Bond and The Macallan. Bond is a modern innovator and man of perennial evolution. The Bond films have become closely associated with ingenious 007 gadgets that are used on Bond's mission to deliver for the greater good; and have become a hallmark of the franchise's popularity. 
Decade I explores the Bond innovations and archives of the 1960s. The pack design features exclusive original sketches including the Little Nellie combat sequence storyboard from You Only Live Twice (1967), the Interior Fort Knox Set Concept and Laser Room set design from Goldfinger (1964), and a technical drawing of the dummy jet pack worn by Bond in Thunderball (1965).
The working prototype of the jet pack worn by Bond for Thunderball,  'Bell Rocket Belt' was used in the opening title's flying sequences, flown by test pilot Bill Suitor, and the Bond art department created an exact replica for Connery to wear.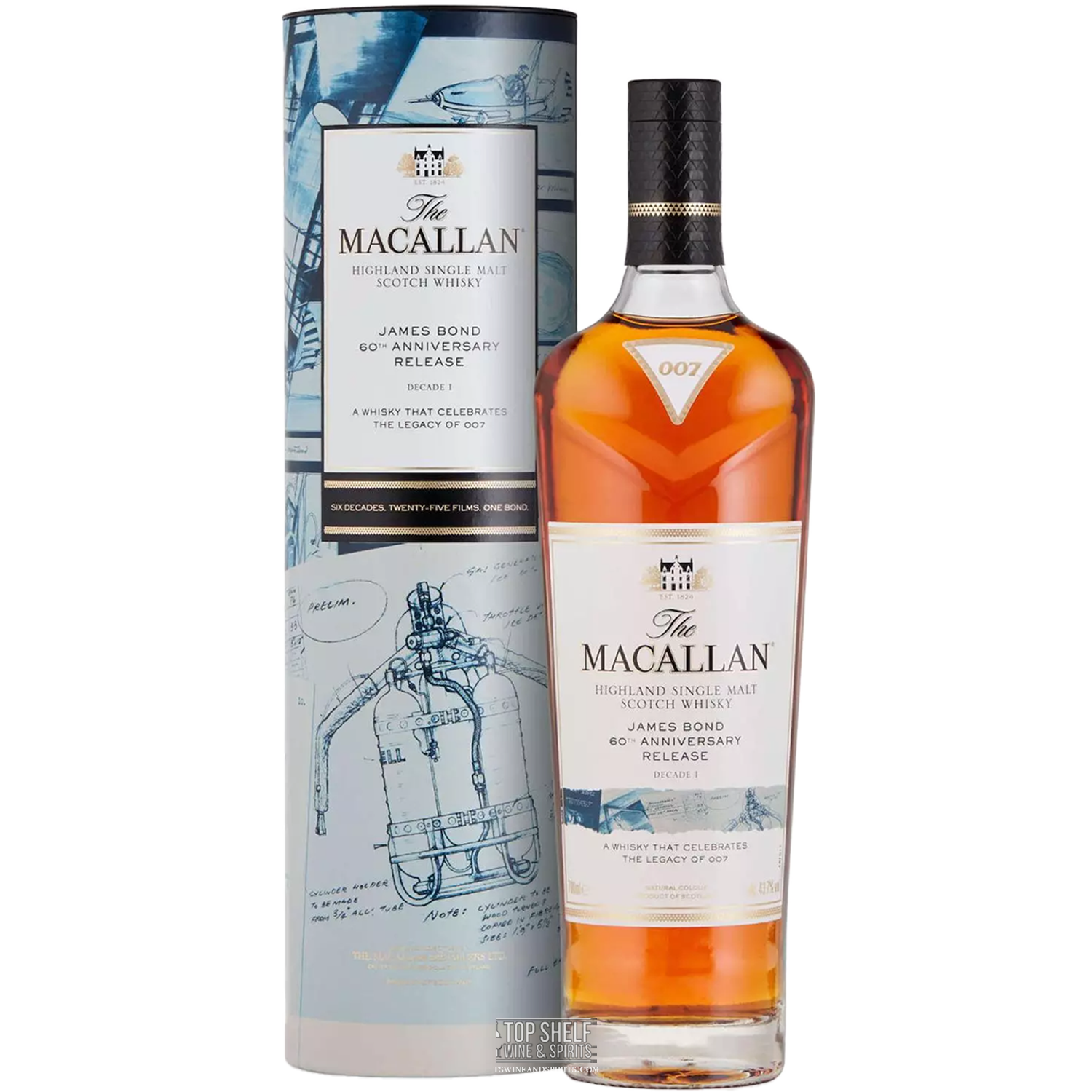 Macallan James Bond 60th Anniversary Release Decade VI
Sale price

$1,750.99
Regular price
Choose options