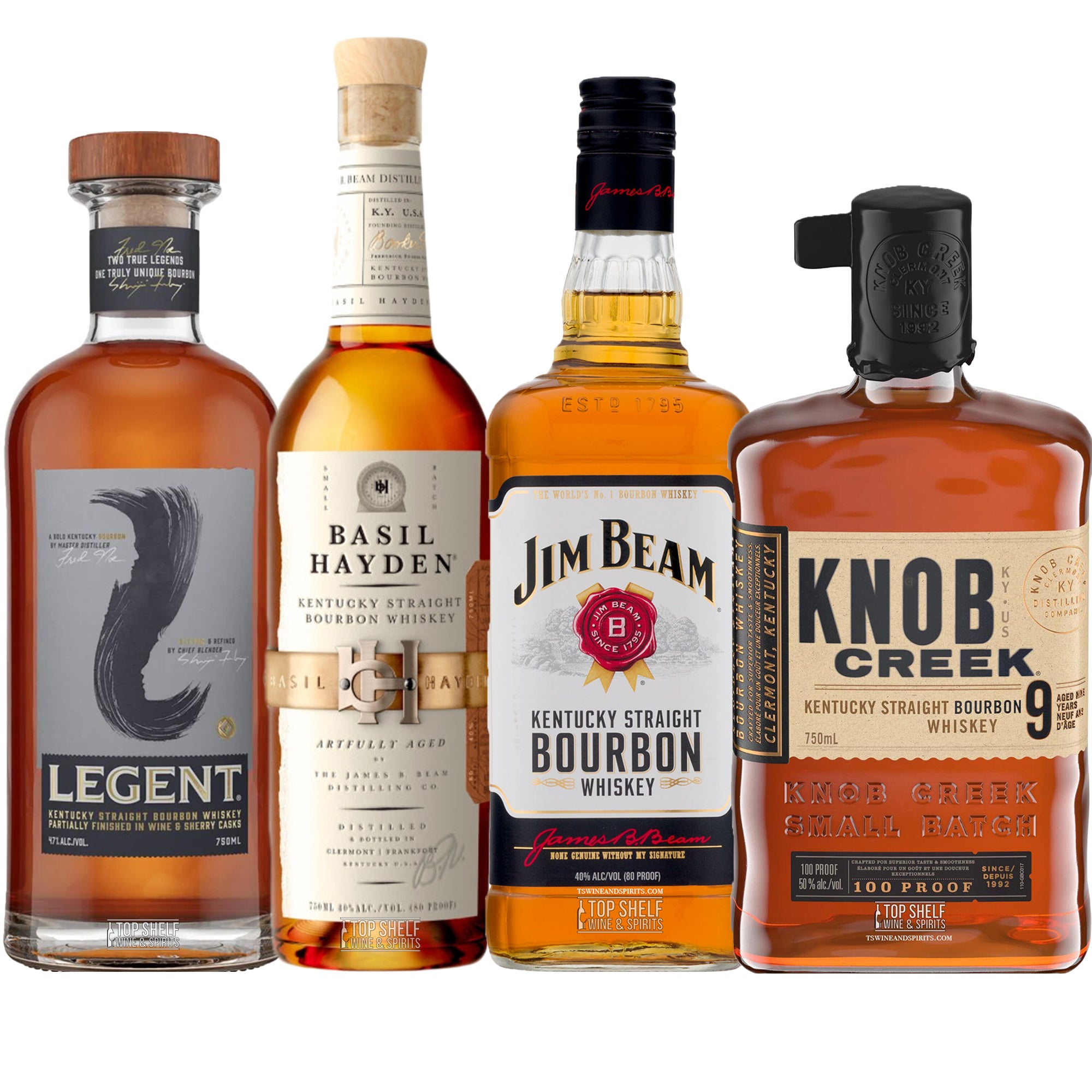 Jim Beam Family Set (4 Bottle Collection)
Sale price

$175.96
Regular price

$0.00
(/)
Ships from San Diego, California
---
---
Quality first bourbon. Family first values. When something is made the Beam way, it's backed by principles that withstand the test of time. Welcome to the first family of bourbon.
Enjoy a variety of bourbons from the Jim Beam distillery. This set includes one 750mL bottle each of the following:
Legent has brought together over 220 years of bourbon-making heritage and nearly 100 years of Japanese whisky artistry. It's a unique collaboration between two of the world's most revered whiskey makers. And just like a traditional bourbon, Legent starts with premium grains, like corn, rye and malted barley, and is aged in select white oak barrels. 94 Proof.
There's nothing like that first sip of Basil Hayden's, whether it be your first ever or the first of the night. Spicy, light-bodied, gentle bite. To preserve the subtle sophistication that makes it so sharable, Basil Hayden's is aged to the perfect expression of its novel, spicy-sweet flavor profile.
When it comes to making Knob Creek Bourbon, there's a lot of waiting but hardly any sitting around. While each barrel patiently ages in white oak, our distillers continue to raise the standards, fulfilling their commitment to full flavor. The result? An unflinching balance of deep, pre-Prohibition-style bourbon with a robust oak taste, complemented with hints of smooth vanilla and layered caramel.
Elegant. Smooth. Refined. That's what 4 years of aging in newly charred American white oak barrels does to our bourbon. But every drop is worth the effort, and they love the idea of sticking to their great-great-grandfather's recipe.
Choose options