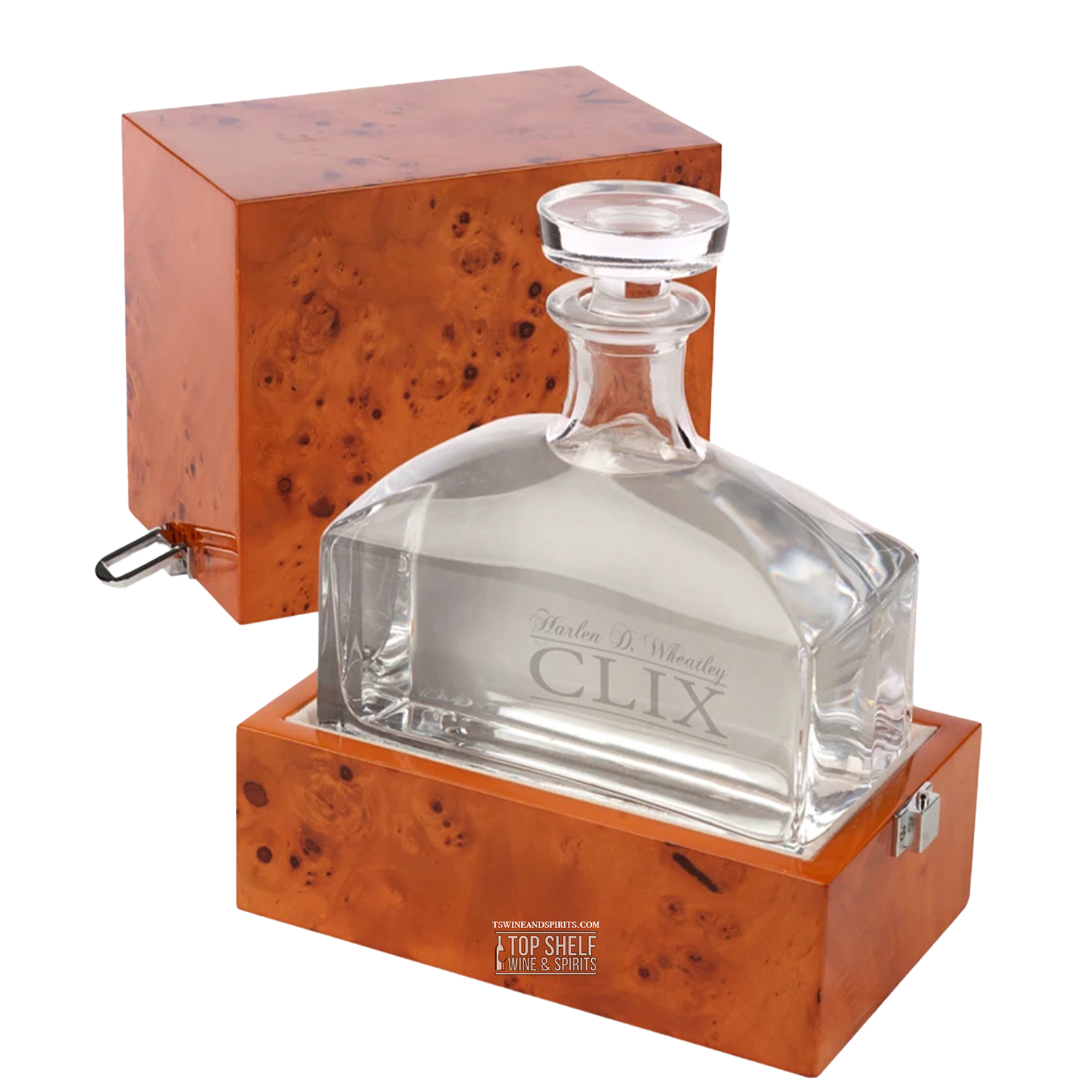 Harlen Davis Wheatley CLIX Vodka
Sale price

$287.99
Regular price
(/)
Ships from San Diego, California
---
---
Buffalo Trace Distillery has a long and storied history as a bourbon distiller. This truly special place enjoys a legacy that spans all the way back to 1773. Some years ago, our master distiller decided to embark on a project to craft the world's most perfect vodka. As one could imagine, this pursuit turned out to be quite an undertaking. With a commitment to quality, using only the finest hand-selected grains, and a dedication to a small-batch distillation process, we are proud to share with you HDW CLIX. We trust you will share our view that HDW CLIX is the finest vodka ever distilled.
What's in a Name?
HDW CLIX is named for two vital components of the project. "HDW" represents Harlen Davis Wheatley, Master Distiller at Buffalo Trace Distillery. Harlen led a small team of specialists throughout the decade-long process of producing the first batch of HDW CLIX – from seven years of design, planning and installation of a specially-constructed series of copper and stainless steel stills, cookers and fermenters, to the final distillation which resulted in only 2,000 bottles of this unique craft vodka. "CLIX" or "159" in Roman numerals, represents the 159 separate distillations that were required to produce the initial bottling of HDW CLIX.
About the Vodka
While odorless, colorless and tasteless by definition, consumers have debated the unique characteristics of their particular vodka brand for many years. In creating HDW CLIX, we strove to capture the essence of perfect vodka - smooth; subtle; soft; elegant; structured; clean on the nose and palate. Extensive organoleptic testing and sophisticated chromatography confirm the results – we achieved the perfect vodka. 
The Packaging:
HDW CLIX is contained within a custom, hand-formed decanter from Nouvel Studio, a company dedicated to the artistic production of glass. We have taken great care not to brand or otherwise permanently mark the decanter so that you may enjoy its beauty for years to come. The spotlessness of the decanter is achieved through an elaborate methodology developed over decades of glass production. This exclusive glass is often called "lead free crystal" which superbly characterizes its excellent transparency. 

The decanter for HDW CLIX has been closed with a cork travel stopper to ensure the quality and integrity of the product is retained during its journey to you. Once the travel stopper is removed, the crystal stopper may take its place to complete the beauty of the decanter. 

The Distillation
HDW CLIX is dedicated to a small batch distillation process, which ensures that we consistently achieve the perfect vodka every time. For each release, we ensure that the quality matches the original standard set by the Master Distiller Harlen D. Wheatley.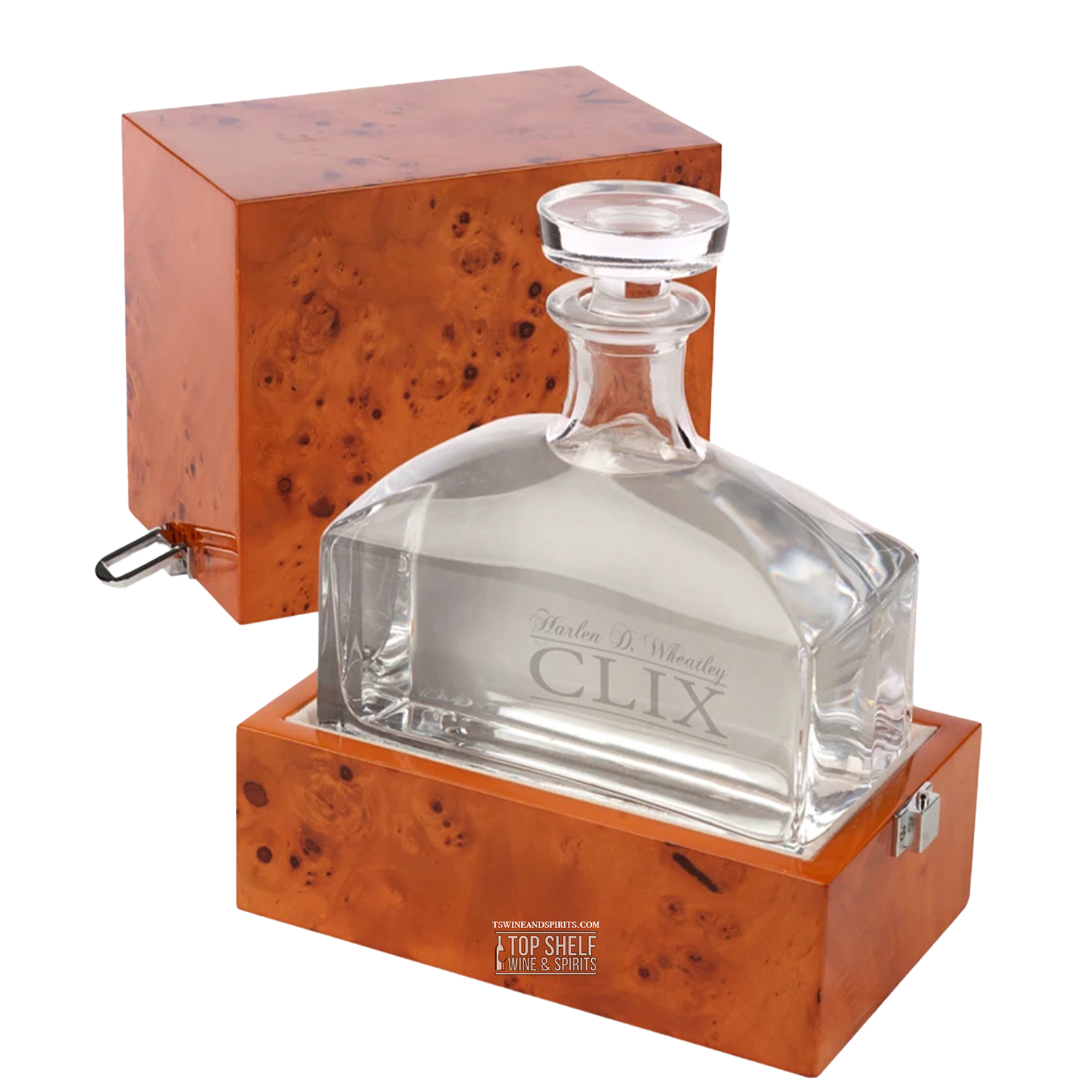 Harlen Davis Wheatley CLIX Vodka
Sale price

$287.99
Regular price
Choose options