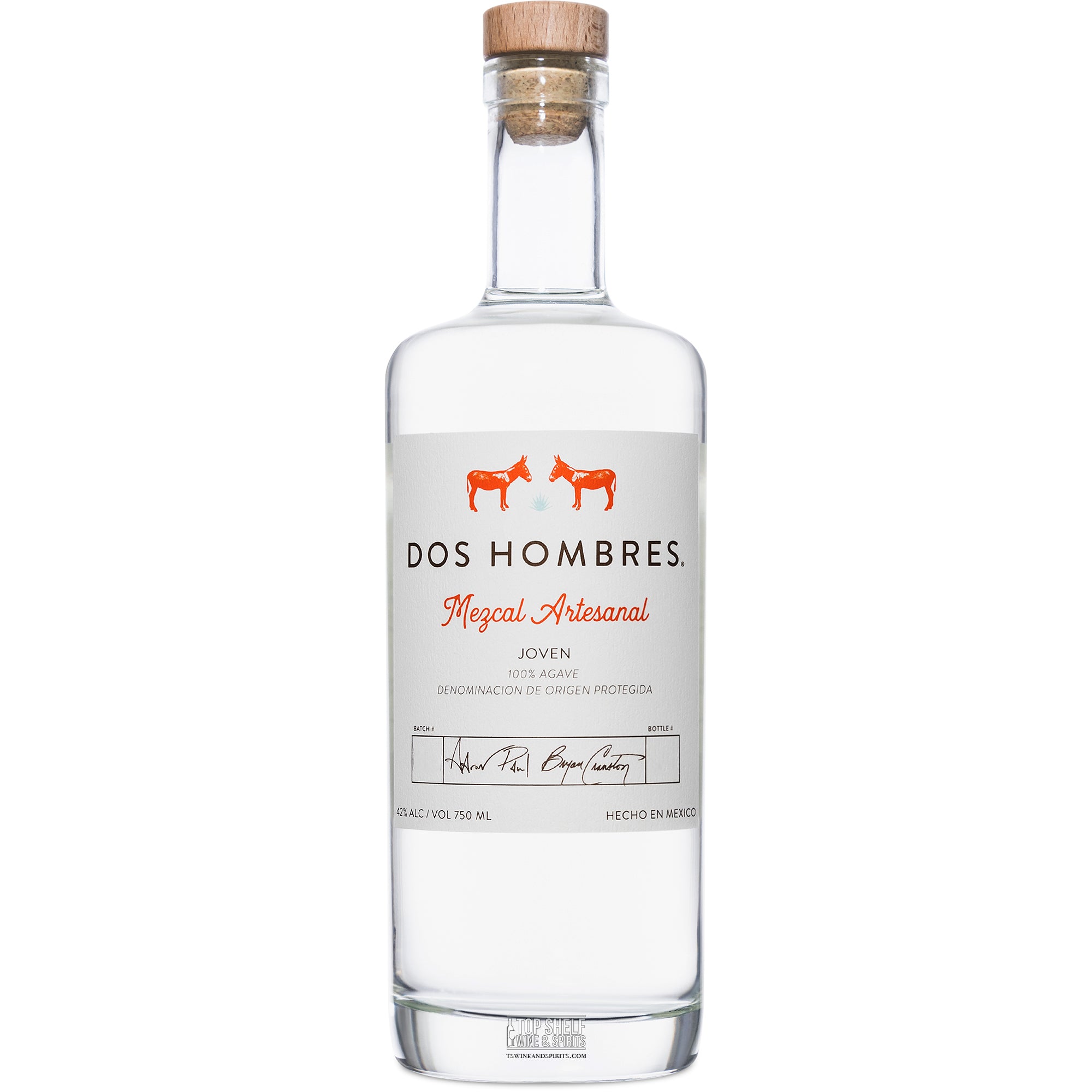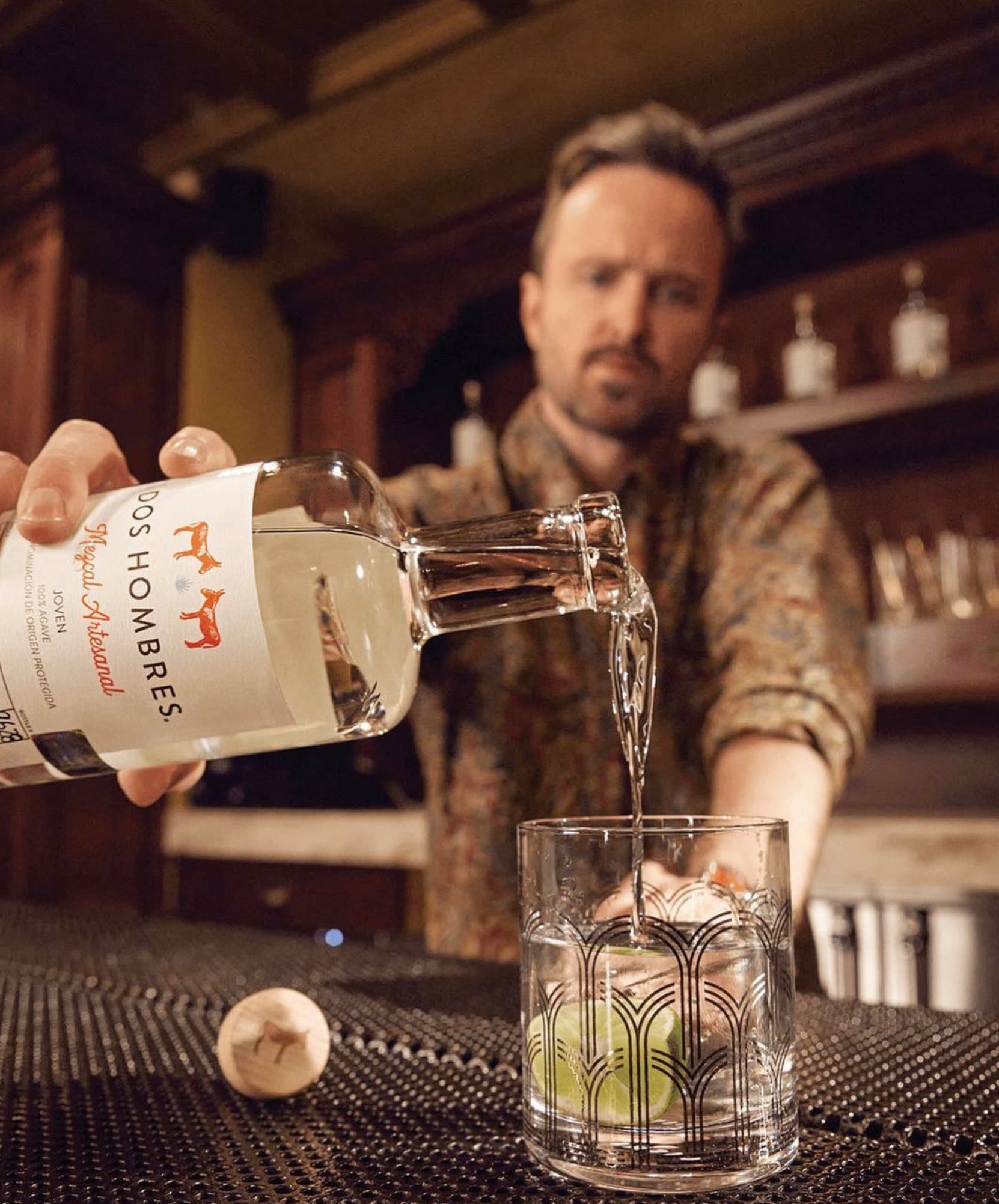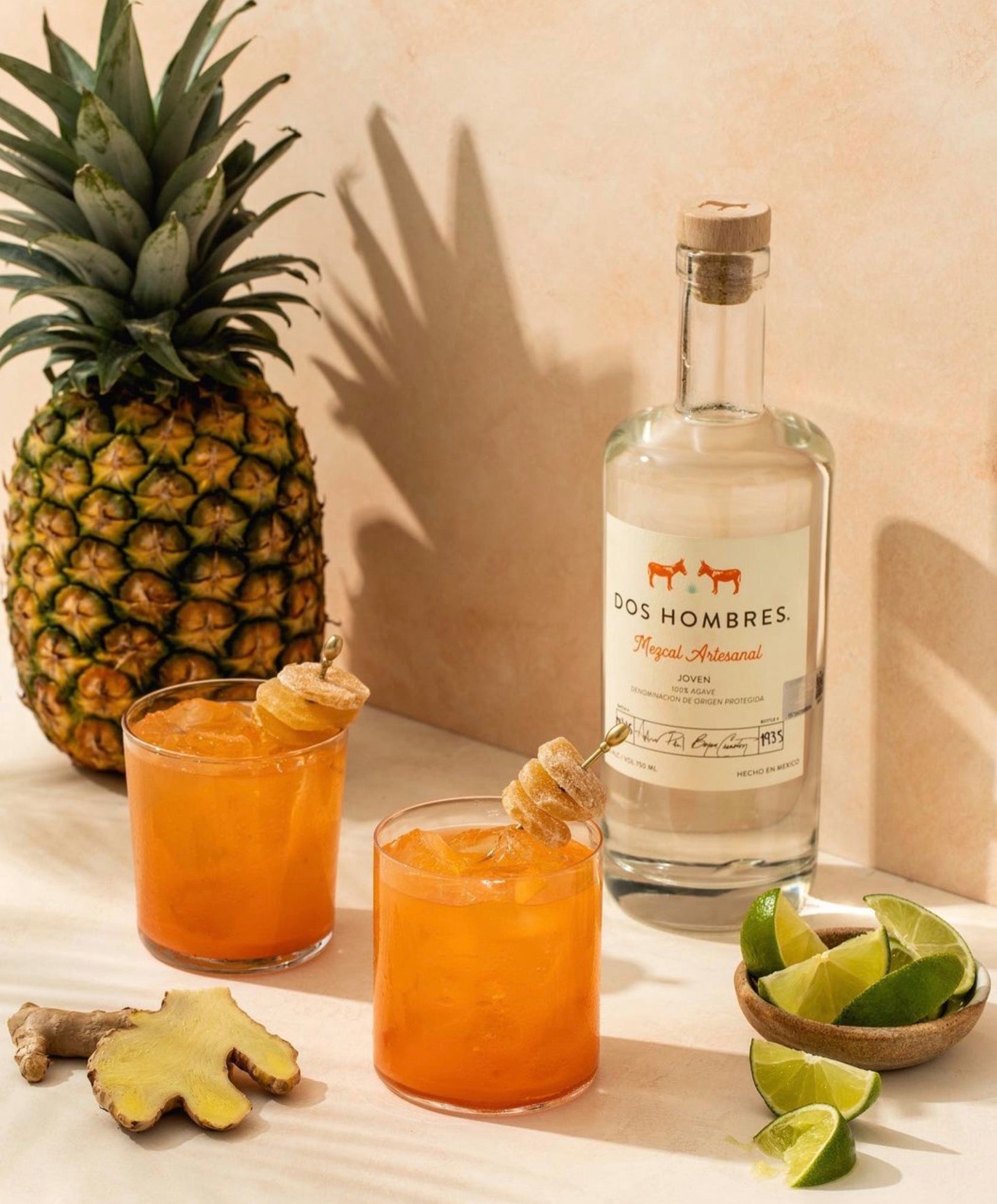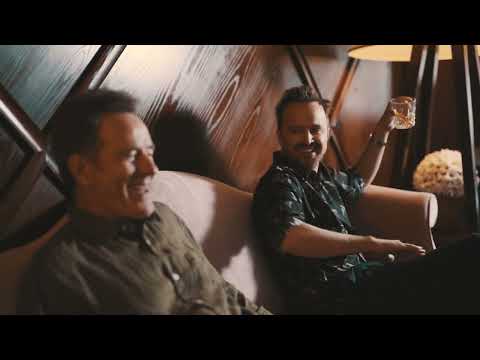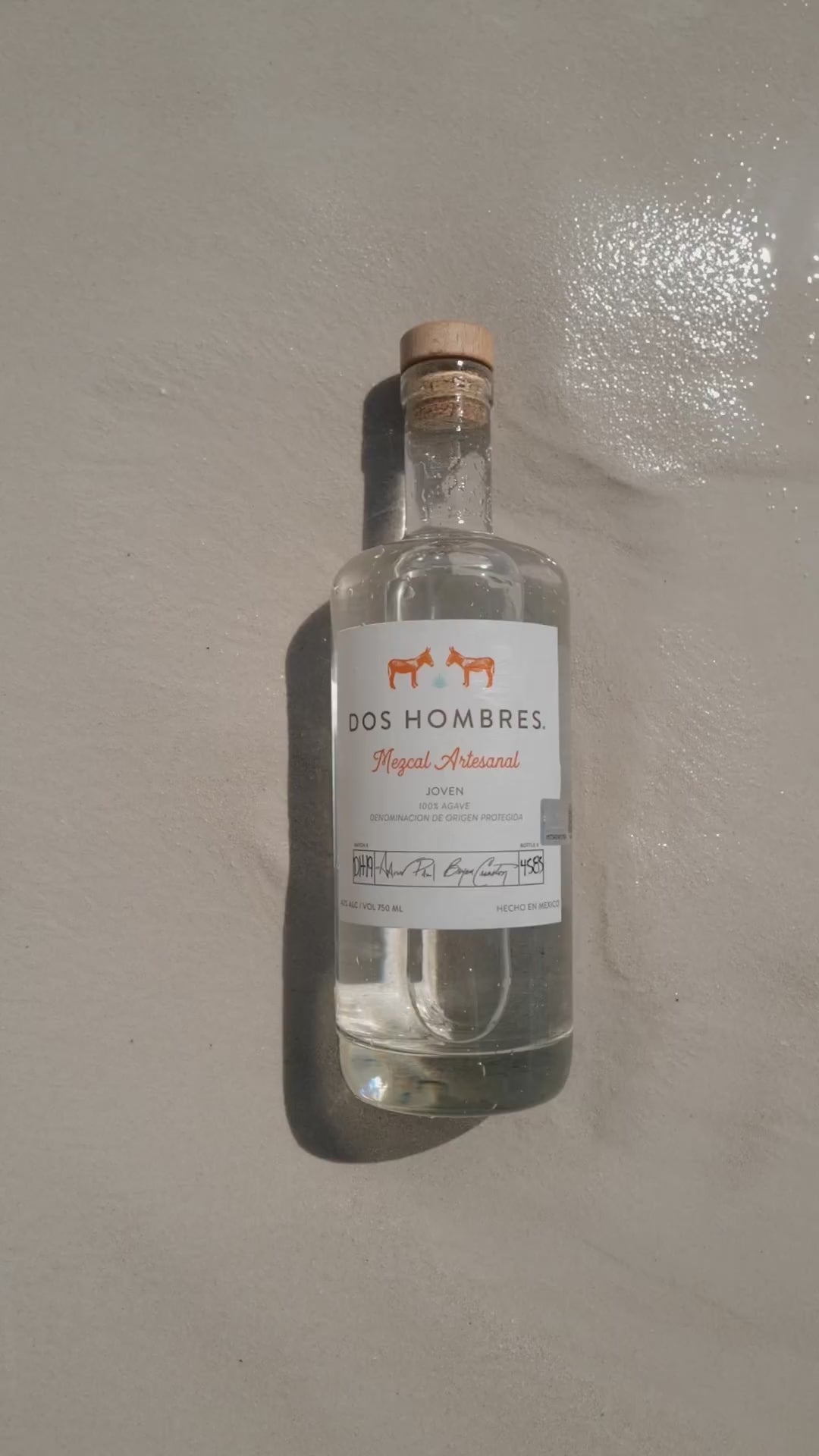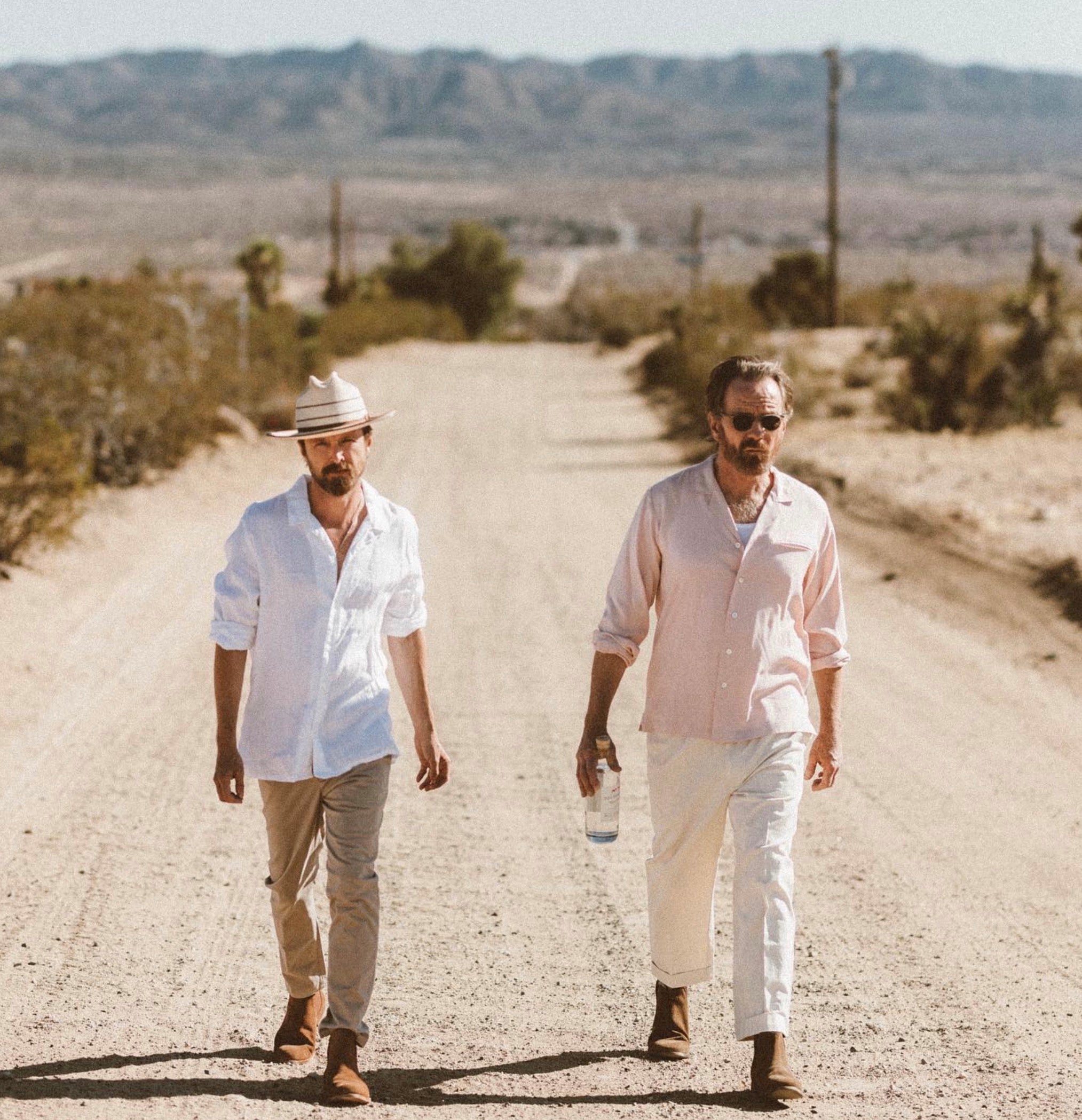 Dos Hombres Mezcal Espadin Joven
Sale price

$51.99
Regular price

$64.99
(/)
Ships from San Diego, California
---
---
A unique blend of the finest Espadin agave, hand-selected from the hillsides of a small village in Oaxaca. Dos Hombres presents an appealing fragrance and a rich taste that engages the palate, ensuring the distinctive smoothness of our brand.
Serve neat in a snifter or extended glass to allow the mezcal to "awake," and fully appreciate the flavors and scents of a completely natural experience. Dos Hombres Espadin Mezcal is an open invitation to uncover and delight with the richness arising from the legendary craftsmanship of the best Mezcal Masters in Oaxaca.
Because of its smooth flavor, Dos Hombres is enjoyable in any season, with every possible combination.
Founders Bryan Cranston and Aaron Paul from "Breaking Bad."
SUSTAINABILITY
As a sustainable spirit, for each Tobala the brand discovers, it plants two more in its place giving back to the earth. Dos Hombres only uses natural fertilizers (abono de arriera) available in the Oaxaca region. Agave waste from distillation (bagazo) is also utilized as a natural fertilizer for the agave. Soil is treated during the agave growing period (6-8 years) with these natural fertilizers. After harvest, soil is maintained intact for 3-4 years before planting agave plants again.
With a dedication to making a positive impact in the San Luis del Rio community, Dos Hombres constructed and donated a local water filtration system for the people of the town. This filtration system has provided the community with the capacity to process and supply purified water to all members of the village. The Breaking Bad stars' alcohol brand built a cooling system to treat the water used to cool the copper stills during distillation so this water may be repurposed, to reduce the amount of water usage required for alcohol production. Dos Hombres uses only the highest quality local agave and sources only natural soil to be treated with natural fertilizers. There is no electricity used in the process of making Mezcal, however, Dos Hombres has installed solar panels nearby so that as the sun begins to set it is easier to see. Organic residues (linazas) in copper stills are set in an isolated container, after distillation. PH is organically neutralized with wood ashes, prior to waste disposal.
Written by luxexpose.com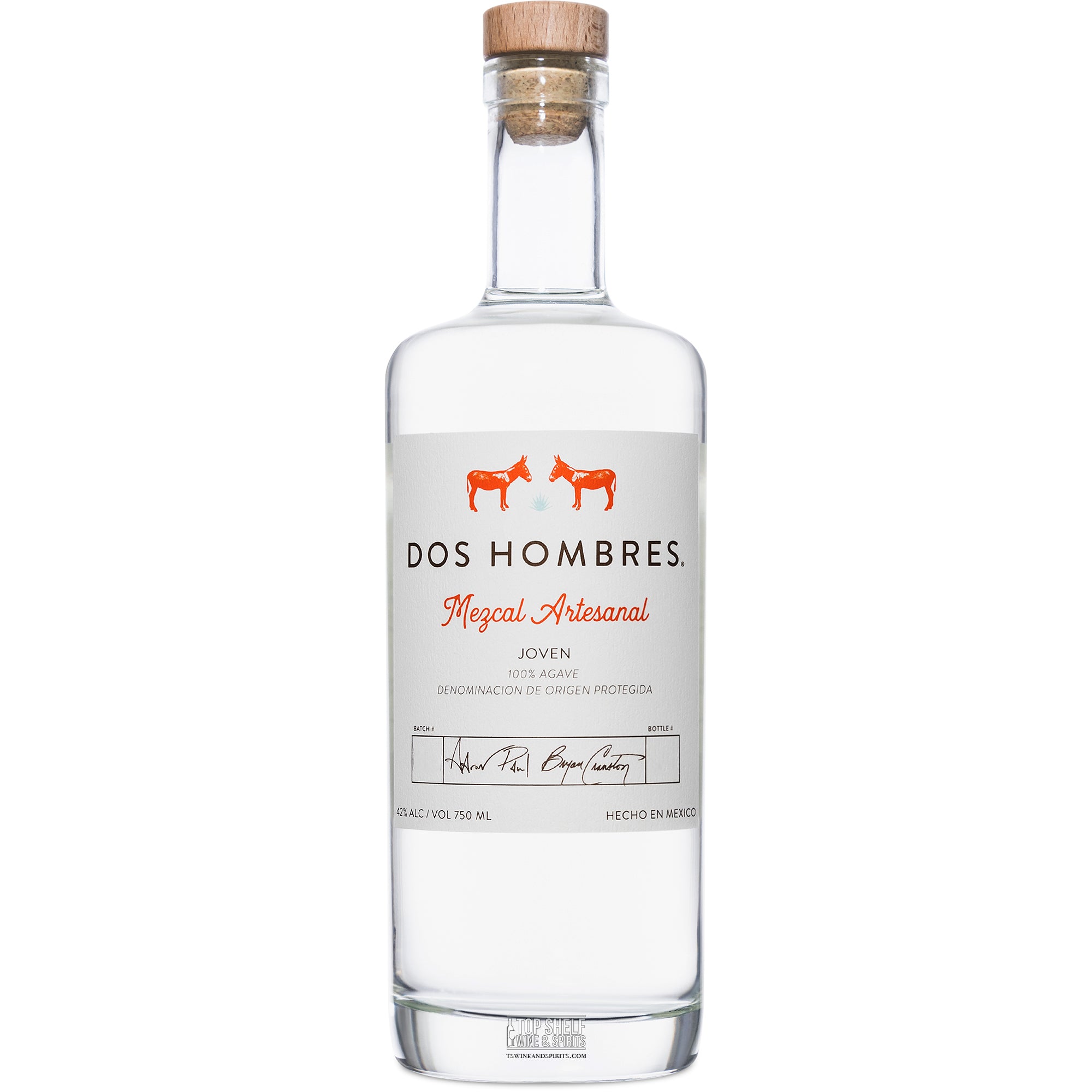 Dos Hombres Mezcal Espadin Joven
Sale price

$51.99
Regular price

$64.99
Choose options