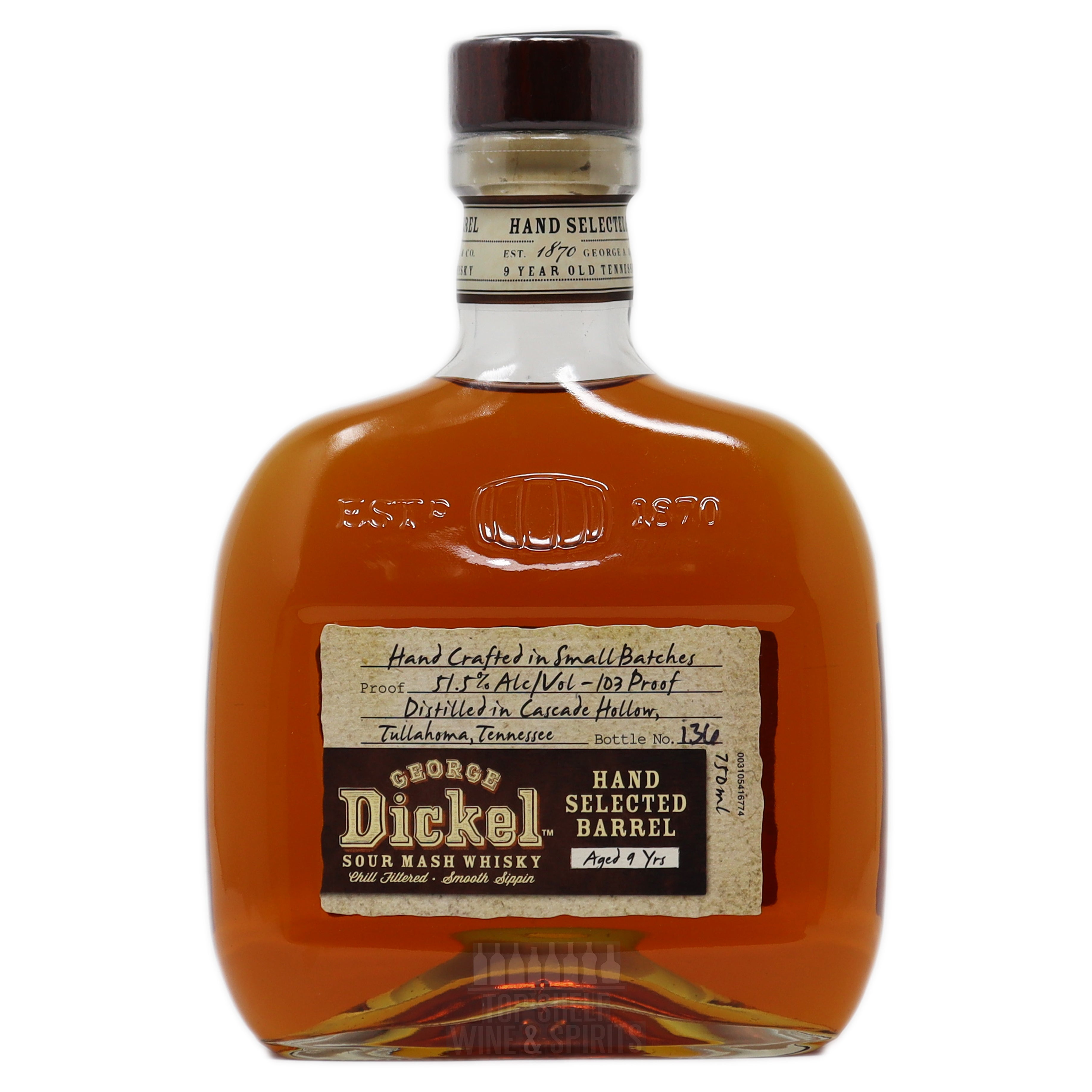 Dickel 9 Year Single Barrel Tennessee Whisky
Sale price

$48.99
Regular price
(/)
Ships from San Diego, California
---
---
Vital Stats: 103 proof. Aged nine years. 84% corn, 8% rye, and 8% barley. The label does not identify the barrel, but does include the bottle number
Appearance: Dark, ruddy amber. Legs cling to the glass indefatigably, spaced uniformly. It's a kick to watch the legs fall if you have half an hour to waste.
Nose: At 103 proof, sticking your nose in the glass will just burn. But give it a minute (and a little space) and you'll find toast, sawdust, and creamed corn. After another moment, there's syrup, caramel, cinnamon, and the very distinct aroma of a tart Granny Smith apple.
Palate: Oak, allspice, and barley to smooth out the rough edges. While the flavors aren't especially surprising initially, the texture is stunning—silky and viscous, coating the mouth, then leaving a cool sensation. It finishes with a pinch of black pepper and wintergreen. The smallest splash of water softens it up perfectly, but even without it, taste apple, more mild and sweet than tart in the mouth. That flavor alone contrasts and balances the oak beautifully.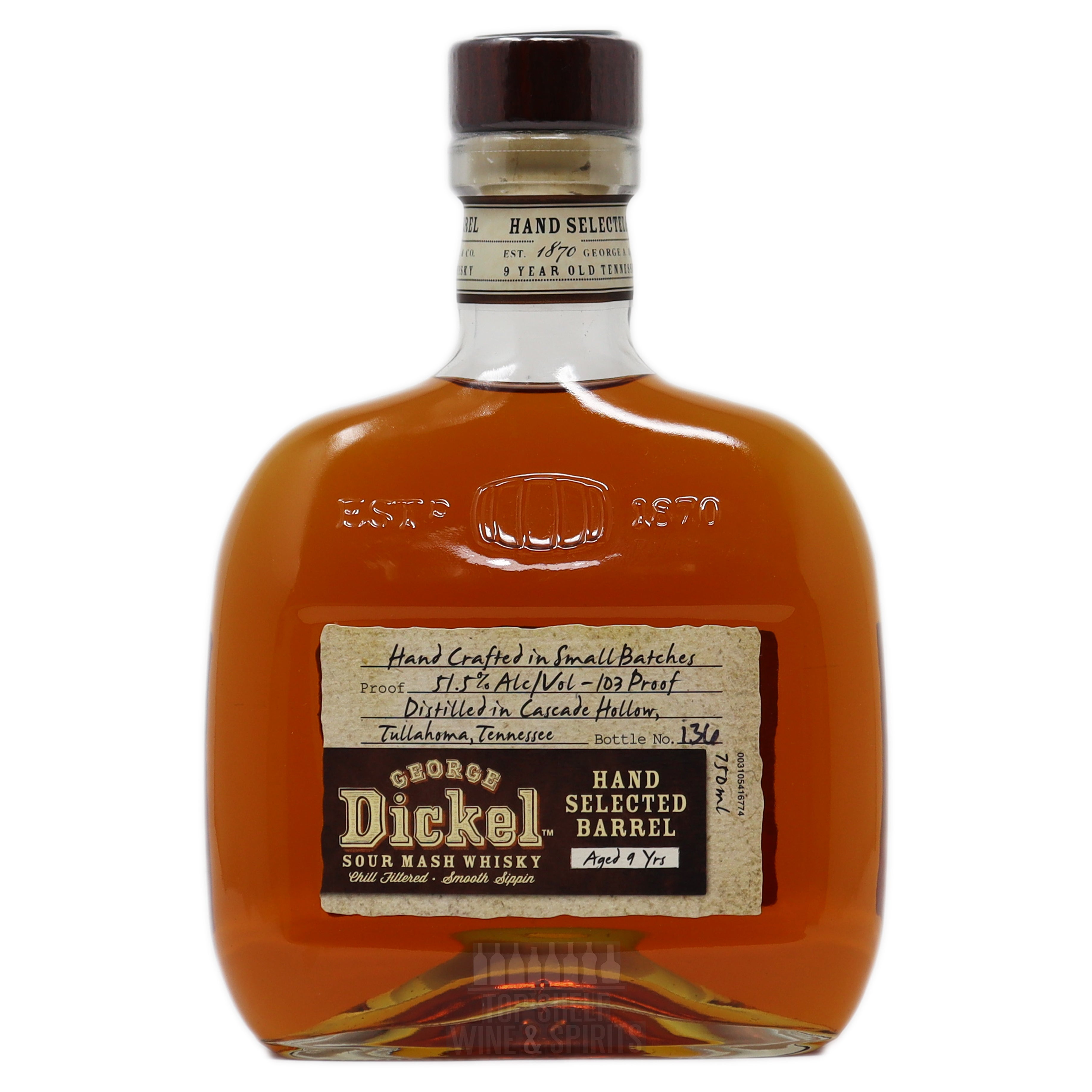 Dickel 9 Year Single Barrel Tennessee Whisky
Sale price

$48.99
Regular price
Choose options