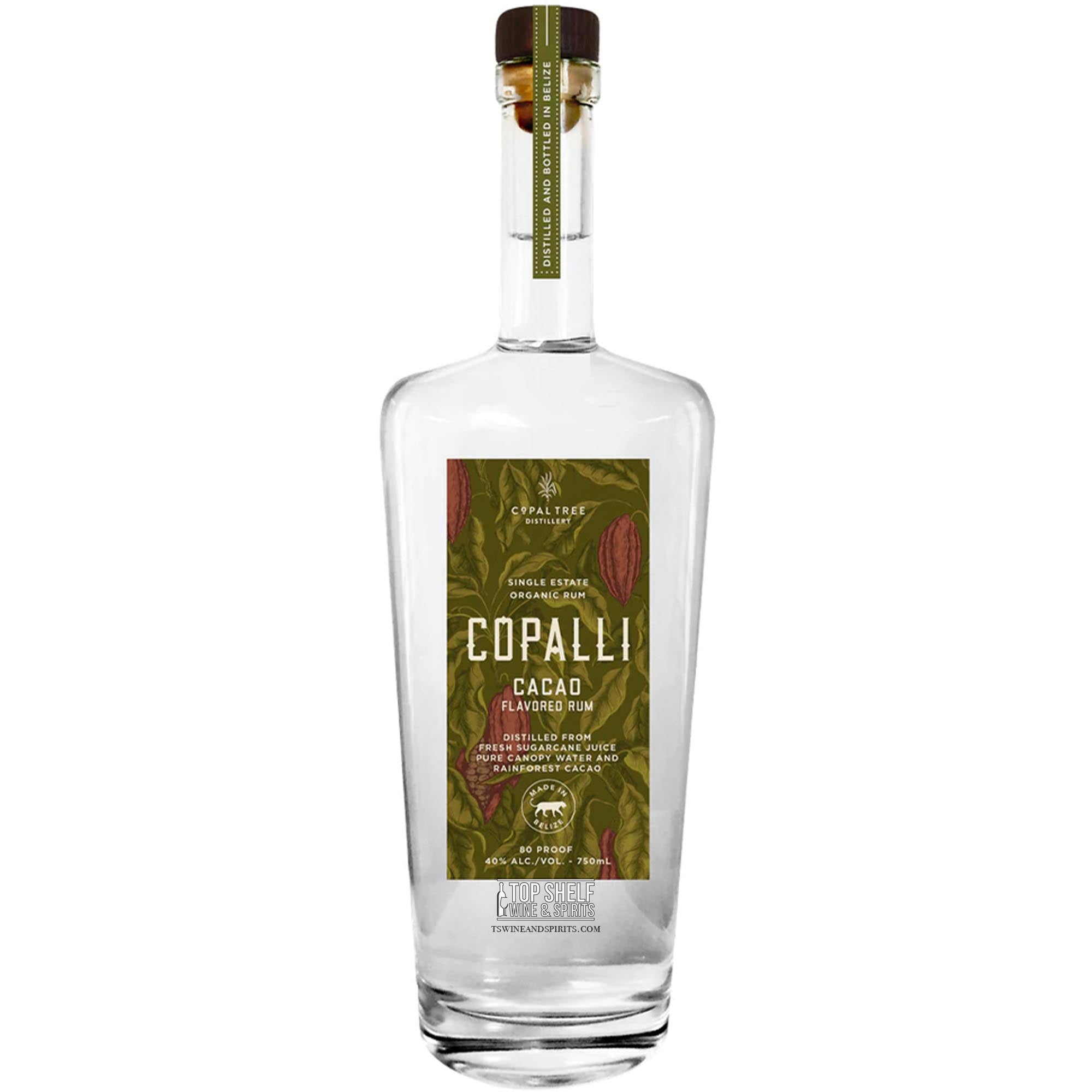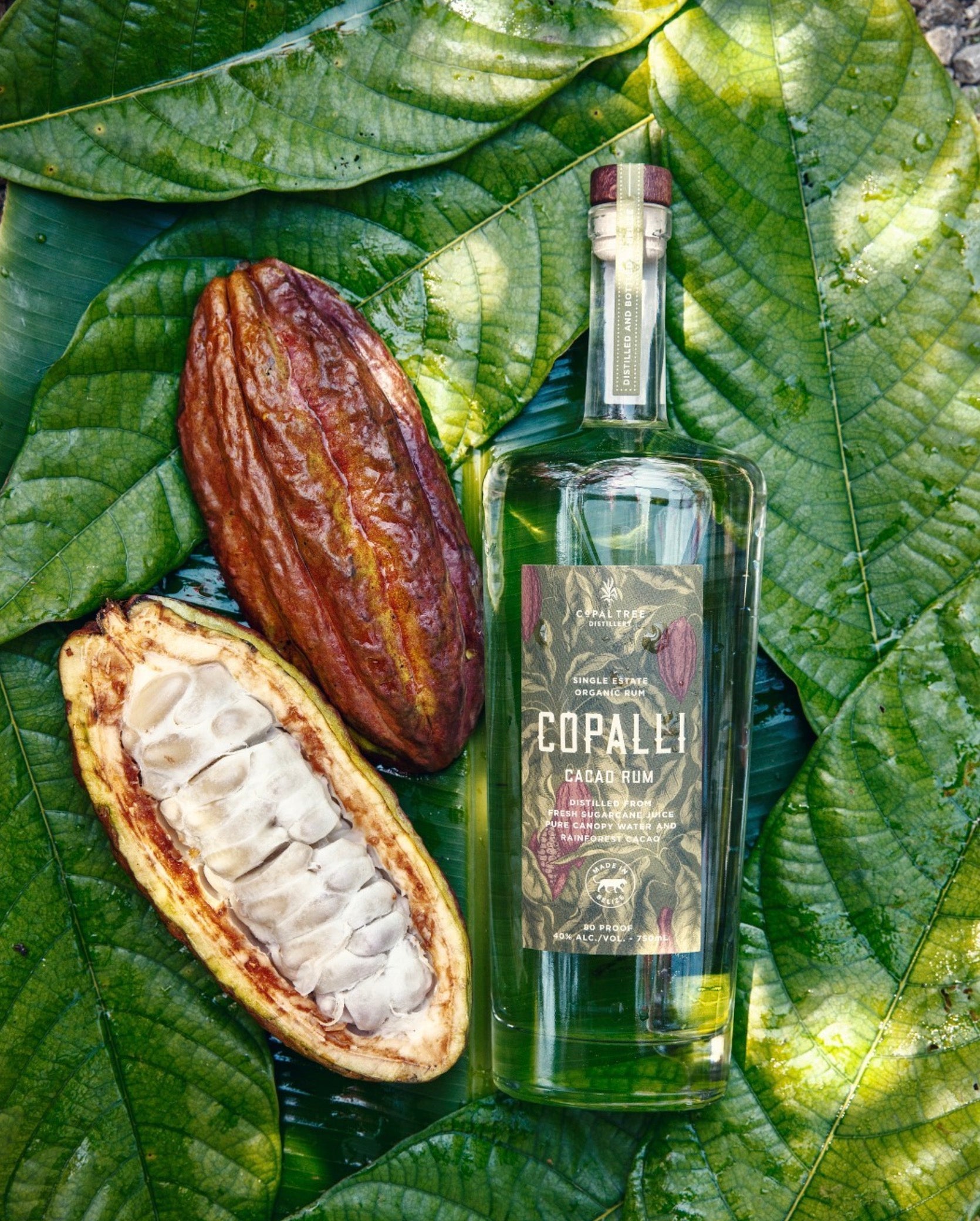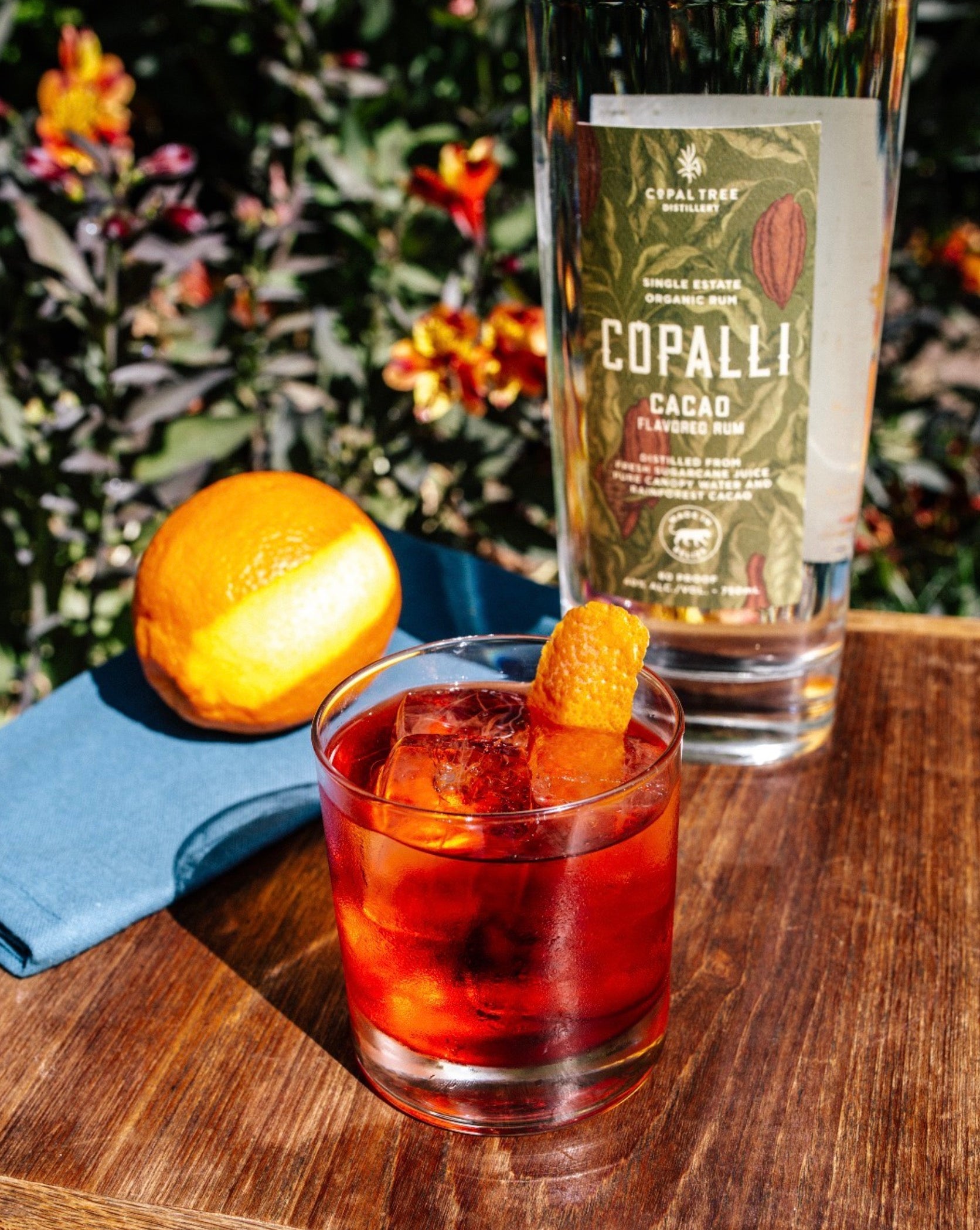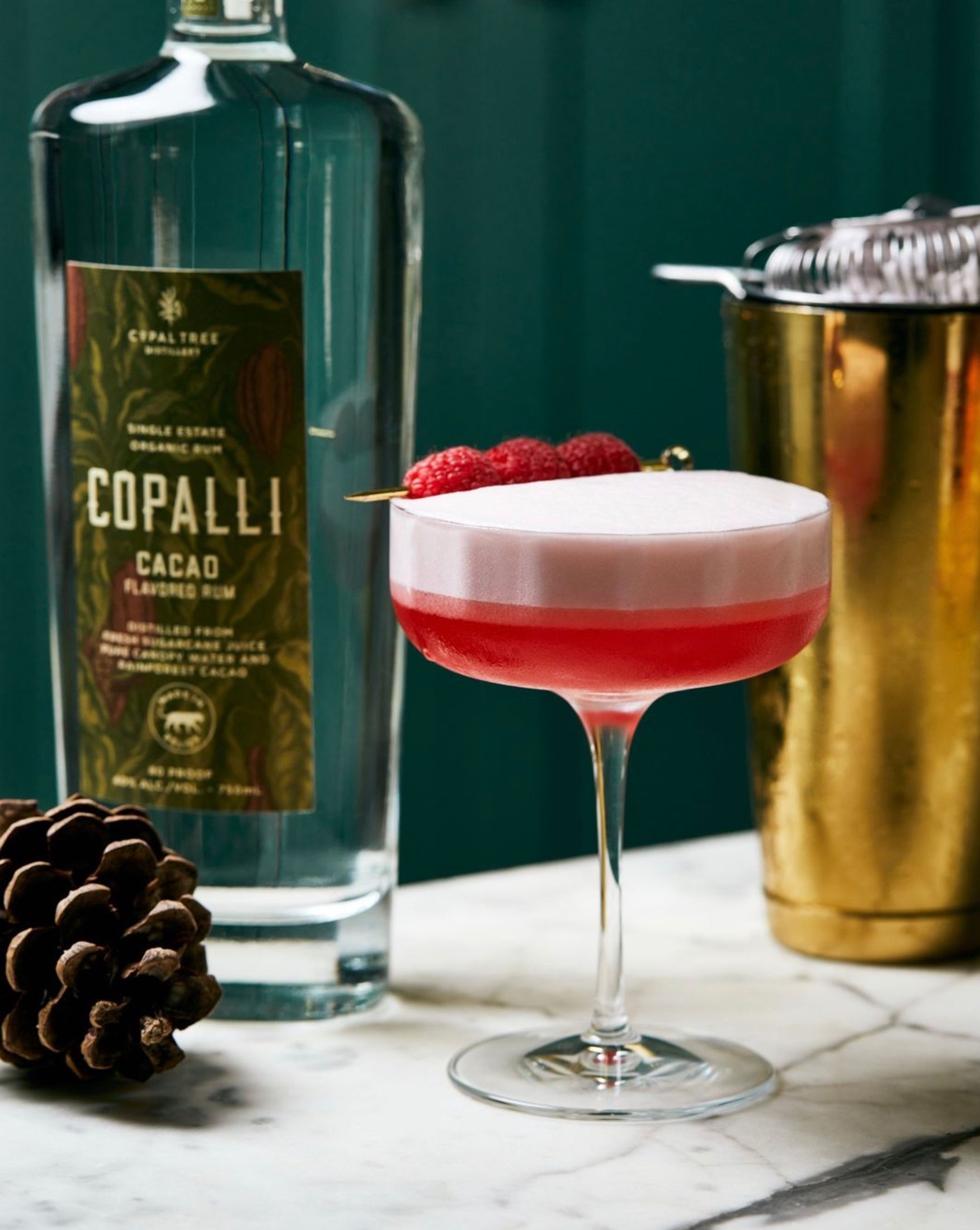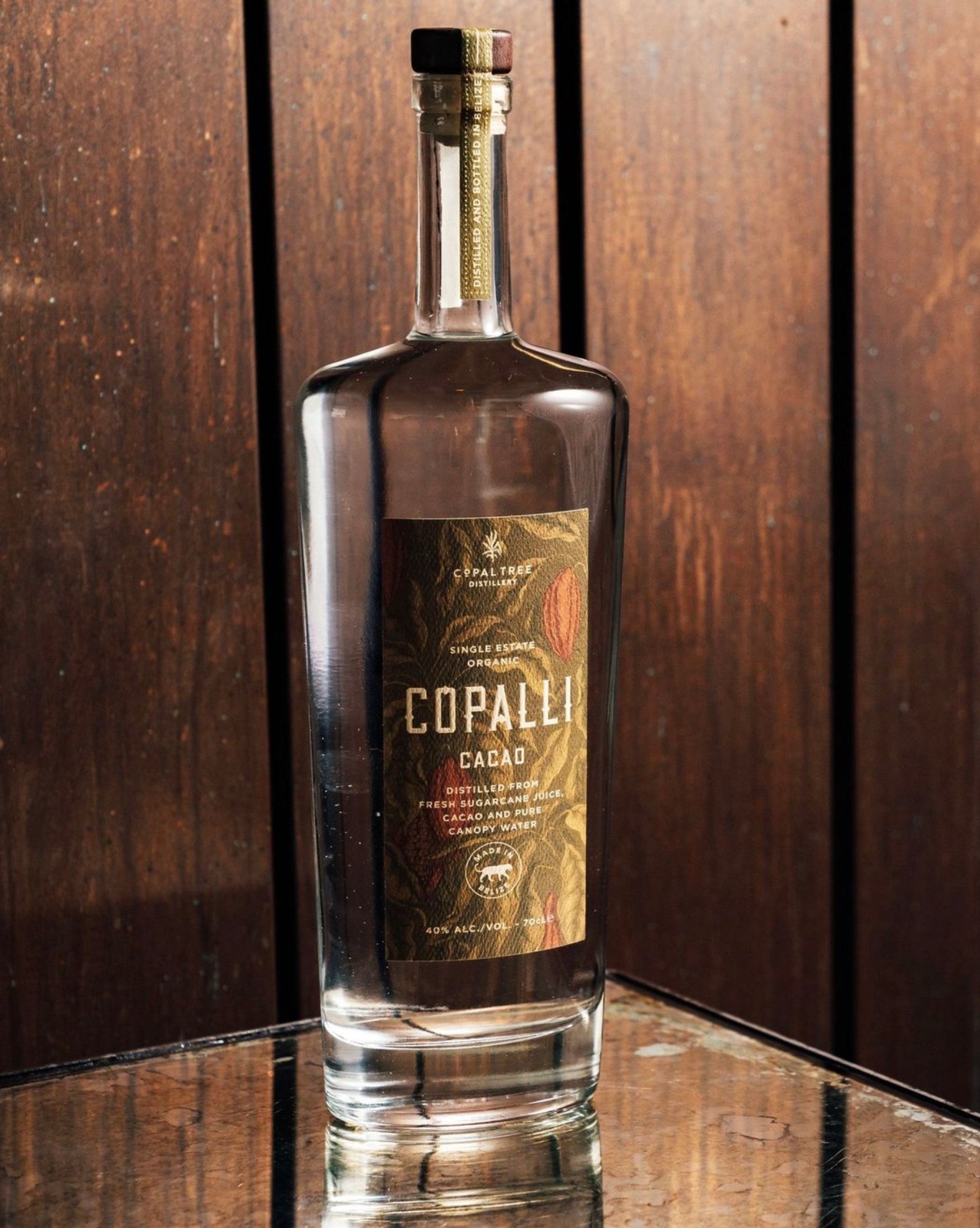 Copalli Cacao Belizean Rum
Sale price

$27.99
Regular price
(/)
Ships from San Diego, California
---
---
We take our delicious Copalli white rum, place it into a tank to rest with 100% organic, freshly harvested organic Cacao nibs. Over several weeks, the Cacao nibs infuse a rich chocolate flavor and aroma into the rum, which is then redistilled to create a smooth finished premium product that is delicious on the rocks or for your favorite rum cocktail recipes. 

TASTING NOTES
Nose: Distinctive cacao
Taste: Like Belizean chocolate, the taste is of berries and a rich, balanced coco flavor. It has a long and creamy finish.

SUSTAINABILITY
Certified Organic sugar cane (and by not burning sugar cane in the fields, The Copal Tree Farm does not contribute to particulate pollution, which results in direct air quality benefits.)

Boiler powered by 100% renewable biomass

100,000 gallons of rainwater collected

Proudly supporting 12,000 acres of preserved rainforest

Employees earn more than 3 times the Belizean national average
Built on organic agriculture practices, circular water methods, lower than industry standard emissions per bottle, renewable biomass powered boiler, zero refrigerant cooling system, zero particulate pollution, and as the largest non-governmental employer in Southern Belize, we have a lot to be proud of. The same spirit that got us here drives us to continue maintaining our high standards of production and operation, constantly seeking what else we can do to reduce our impact.
In particular, we are exploring both the use of recycled glass content in and the design of our bottle, and sourcing our integrated marketing materials. We are also working within the constraints of the logistics industry to find alternative solutions for reducing transportation emissions. We are also enthusiastically investigating the feasibility of producing renewable solar energy on-site.
Copal Tree Distillery is also active in promoting and protecting the Belizean culture and has supported local musical artists and performers, including the Leela Vernon Memorial Museum and Kriol Kulcha House which showcases memorabilia representing more than 400 years of Kriol Culture.
While we have a strong foundation in sustainability, the biggest task we see ahead of us is the maintenance of these principles as we grow. Our priority will always be to have the smallest impact on the environment and the largest impact on the community. As we look forward to our future, we see these two principles as inseparable from our operations.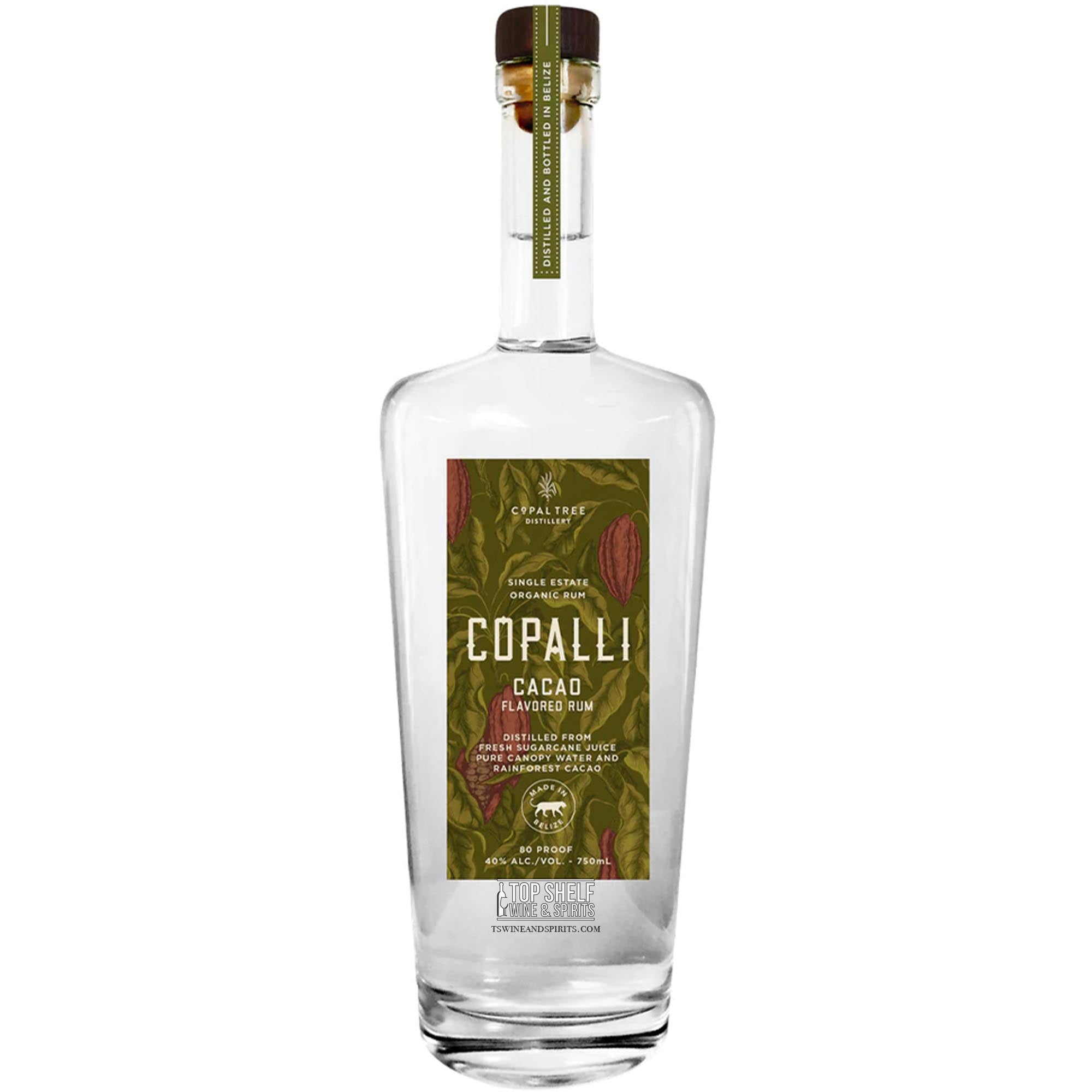 Copalli Cacao Belizean Rum
Sale price

$27.99
Regular price
Choose options