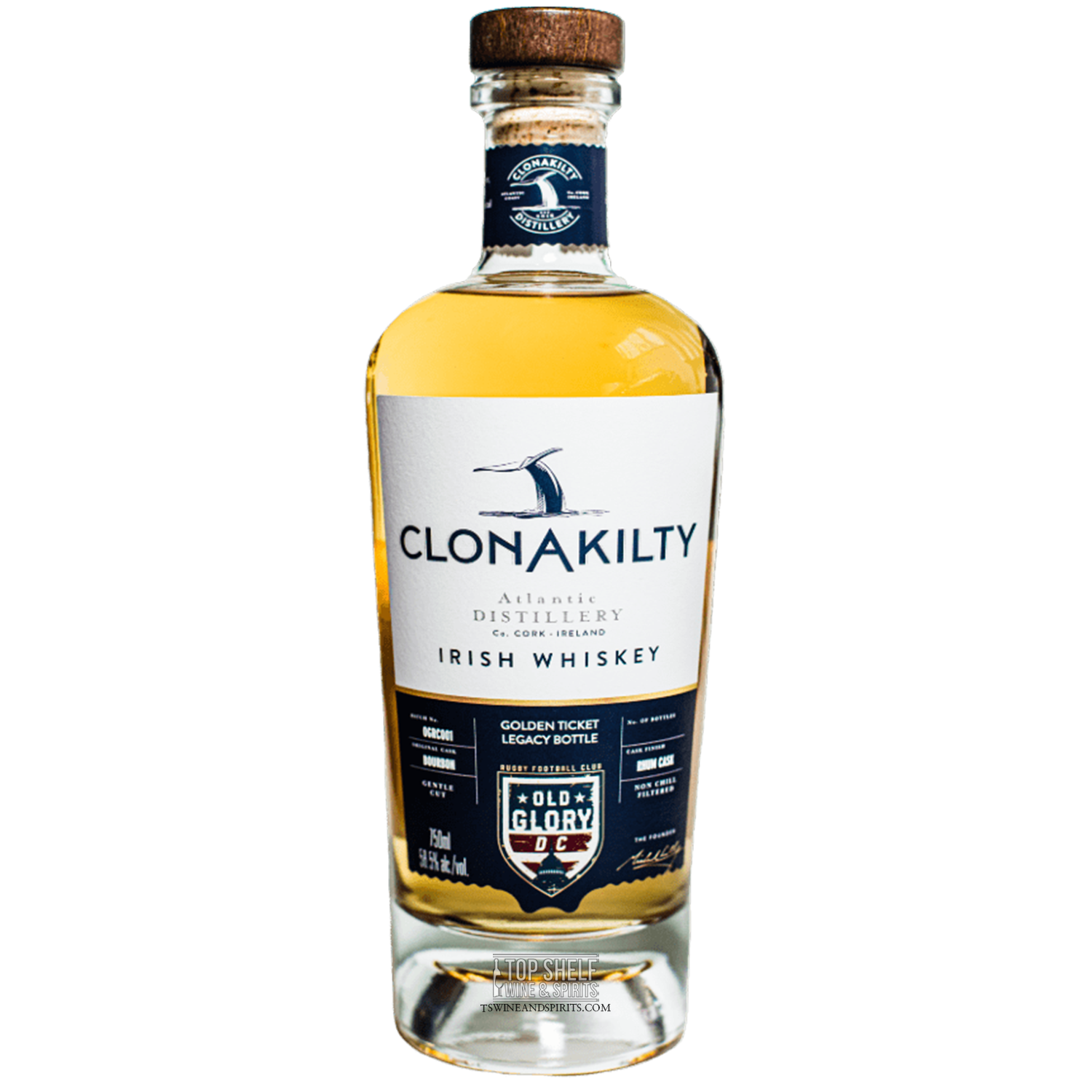 Clonakilty x Old Glory DC Rhum Cask Finish Irish Whiskey
Sale price

$56.99
Regular price
(/)
Ships from San Diego, California
---
---
A collaborative partnership with Major League Rugby's Old Glory DC. Clonakilty Irish Whiskey Finished in Rhum casks.
The Scully family, the founders of Clonakilty Distillery, have farmed the windswept coastal land of Clonakilty for nine successive generations, and with its prime land, pristine water, and salt sea air, they have the perfect ingredients for a maritime distillery.
117 Proof / 58.5% ABV
SUSTAINABILITY
We take our sustainability and environmental commitments seriously. When we say our mission is to create the best Irish whiskey with the least environmental impact to land and sea, we really mean it. 
For sustainability, transparency, and provenance, we feel that being in control of every step of the process is important. This way consumers know exactly what is going into our spirits and how we make them. 
SOURCED LOCALLY
We minimise our transport carbon footprint by keeping 100% of production operations within the local area. We distil, blend, bottle and warehouse all our products in the Clonakilty area. 

The barley we use in our whiskey is either grown on the family farm or supplied by local farmers, the majority within a 15km radius. 

100% of our local barley growers are IGAS certified (Irish Grain Assurance Scheme), which helps to ensure traceability. 90% of our growers are also members of the Agri-Climate Rural Environment Scheme (ACRES), a farmer-friendly scheme to help address biodiversity decline while delivering an income support for up to 50,000 farm families in Ireland.
SOURCED SUSTAINABLY
100% of our co-products, residue of the distillation process, are redistributed to local farmers and are used as fertiliser or animal feed. (Co-products are spent grains, pot ale and spent lees). 
100% of the electricity we use in the distillery is made from renewable sources.

The water used to cut our new make spirit is sourced in its natural state from deep wells.

The water used in the cooling system at the distillery is recirculated which reduces water usage.
PACKAGING
98% of our packaging materials are reusable, recyclable and/or compostable.

Achieved eliminating the use of single-use plastic from our shipping packaging completely. 

Redesigned our bottles which now weigh 22% lighter and are made with recycled glass. 
PROMOTING BIODIVERSITY
We are in the process of planting a permanent wildflower meadow to feed and protect pollinators. In addition, we have planted over 400 native trees (silver birch, hawthorn, scots pine, pedunculate oak, flowering cherry), shrubs and hedgerows to provide small habitats for other wildlife. 
We have built a large, dedicated bee bank which will provide a burrow for our native bee species for resting and hibernation.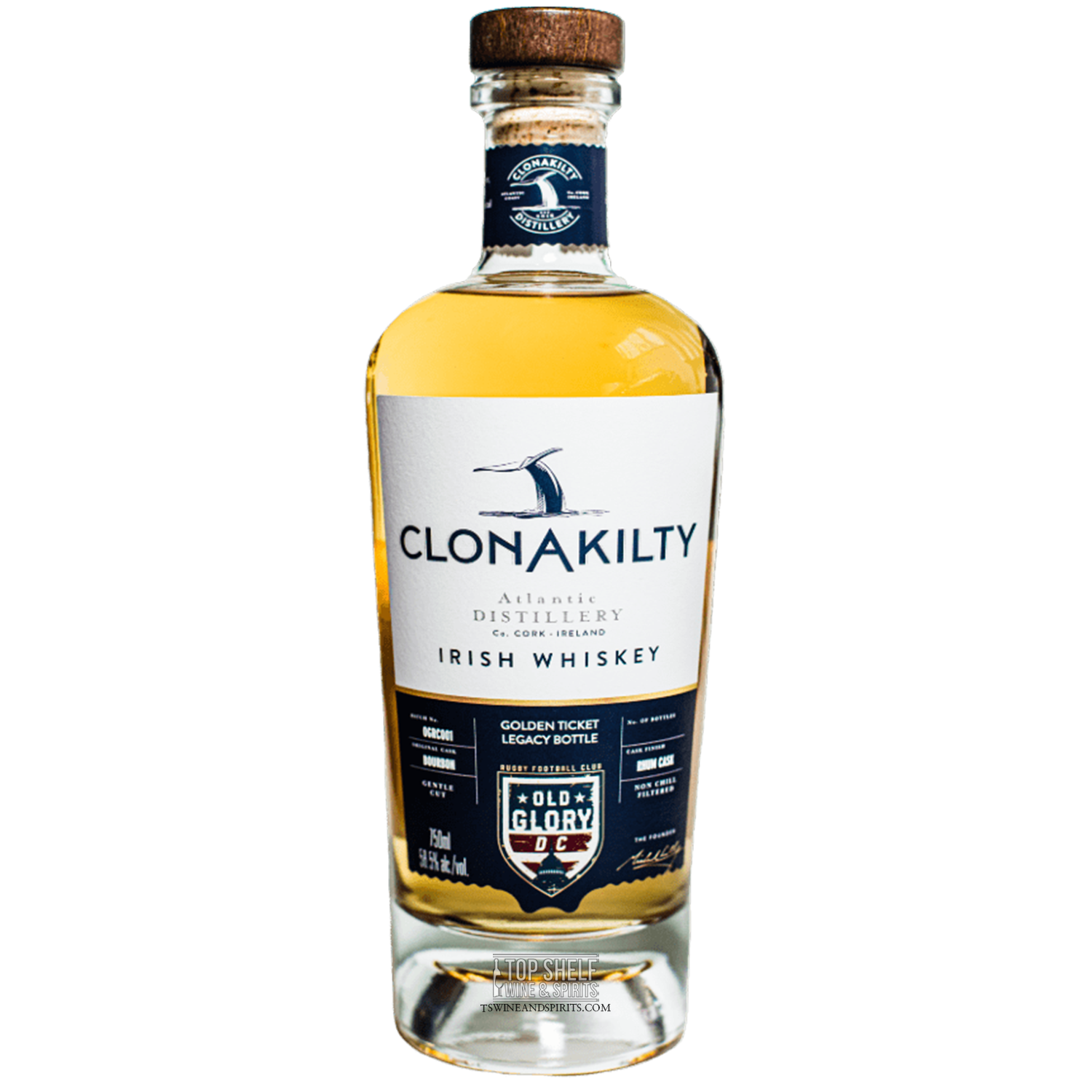 Clonakilty x Old Glory DC Rhum Cask Finish Irish Whiskey
Sale price

$56.99
Regular price
Choose options