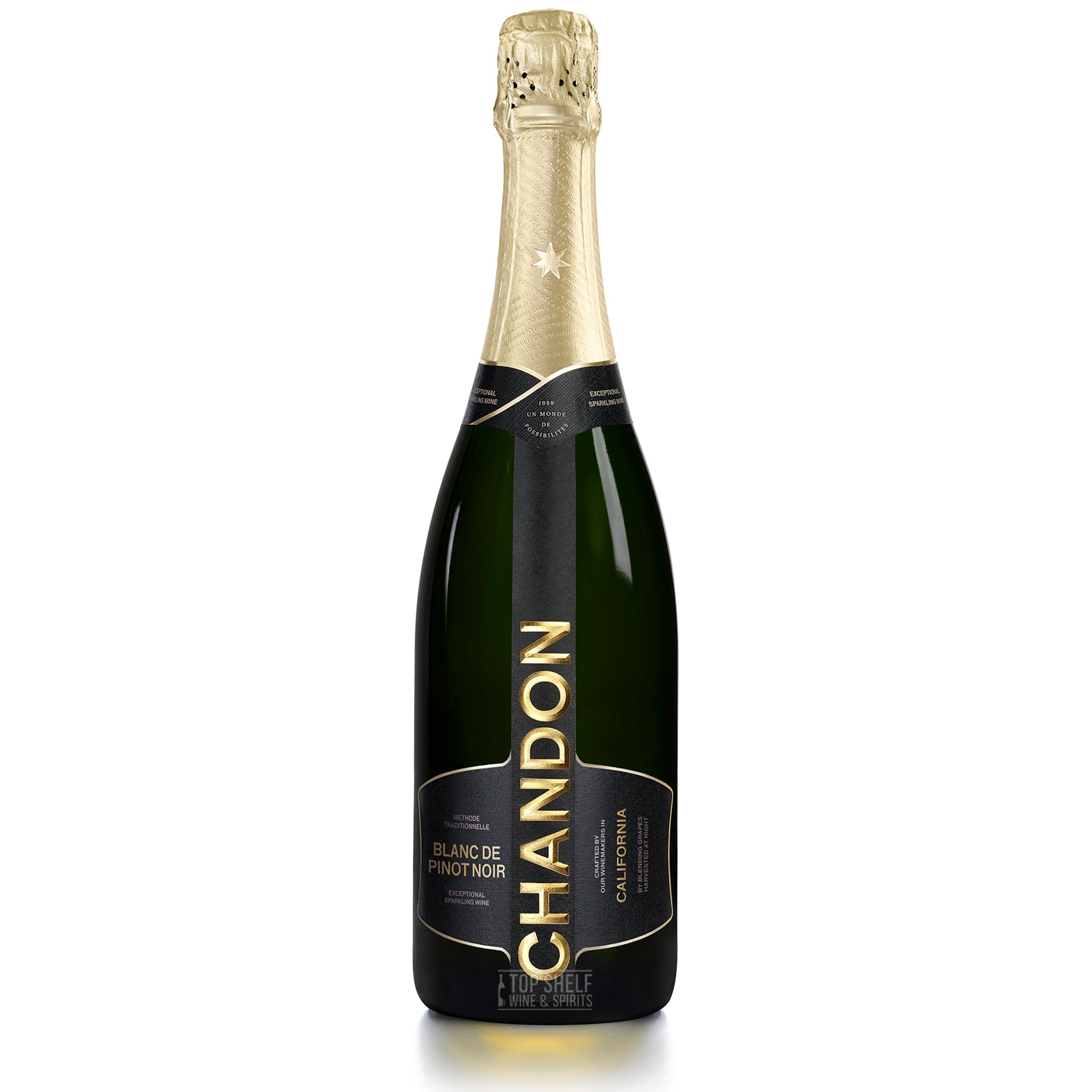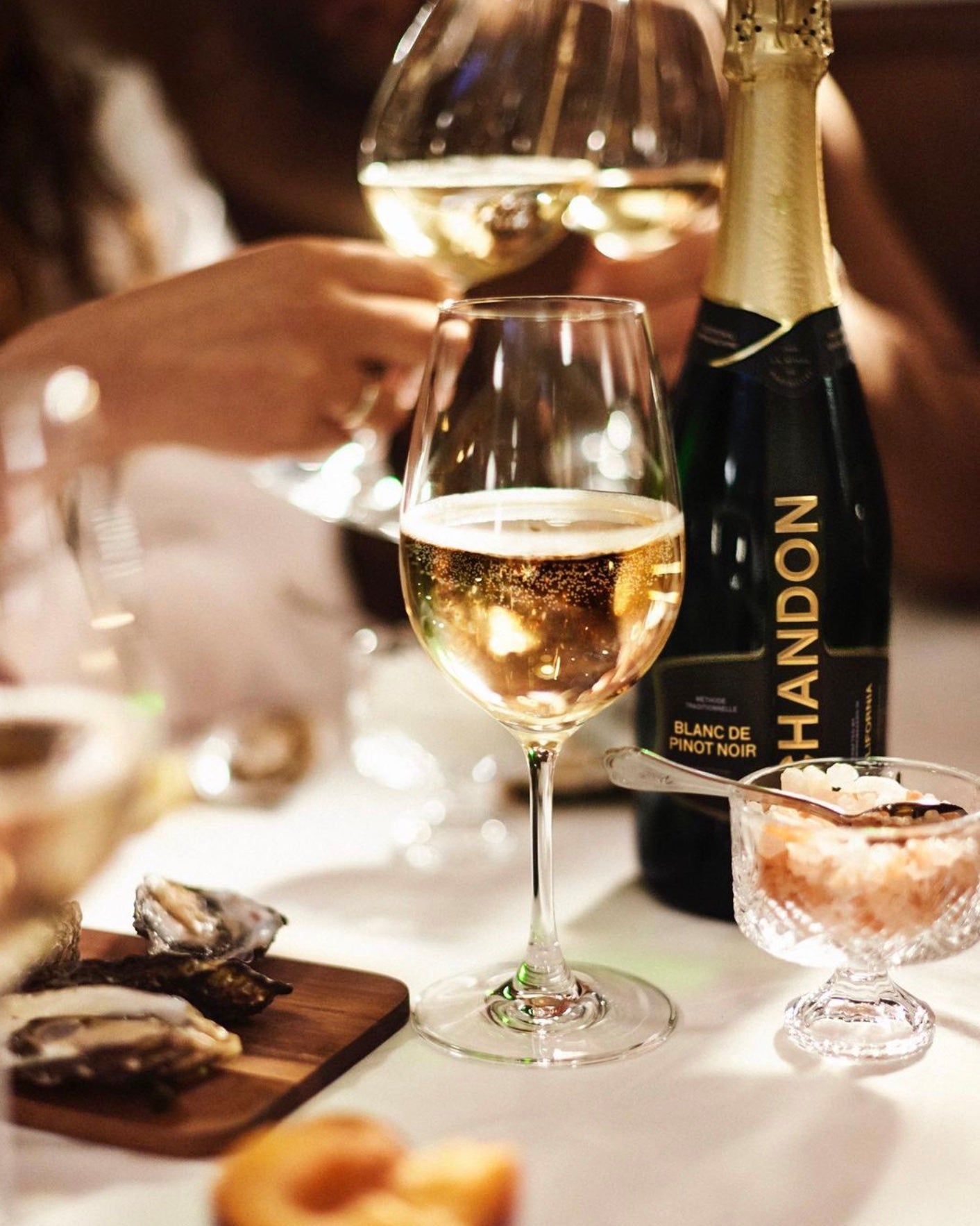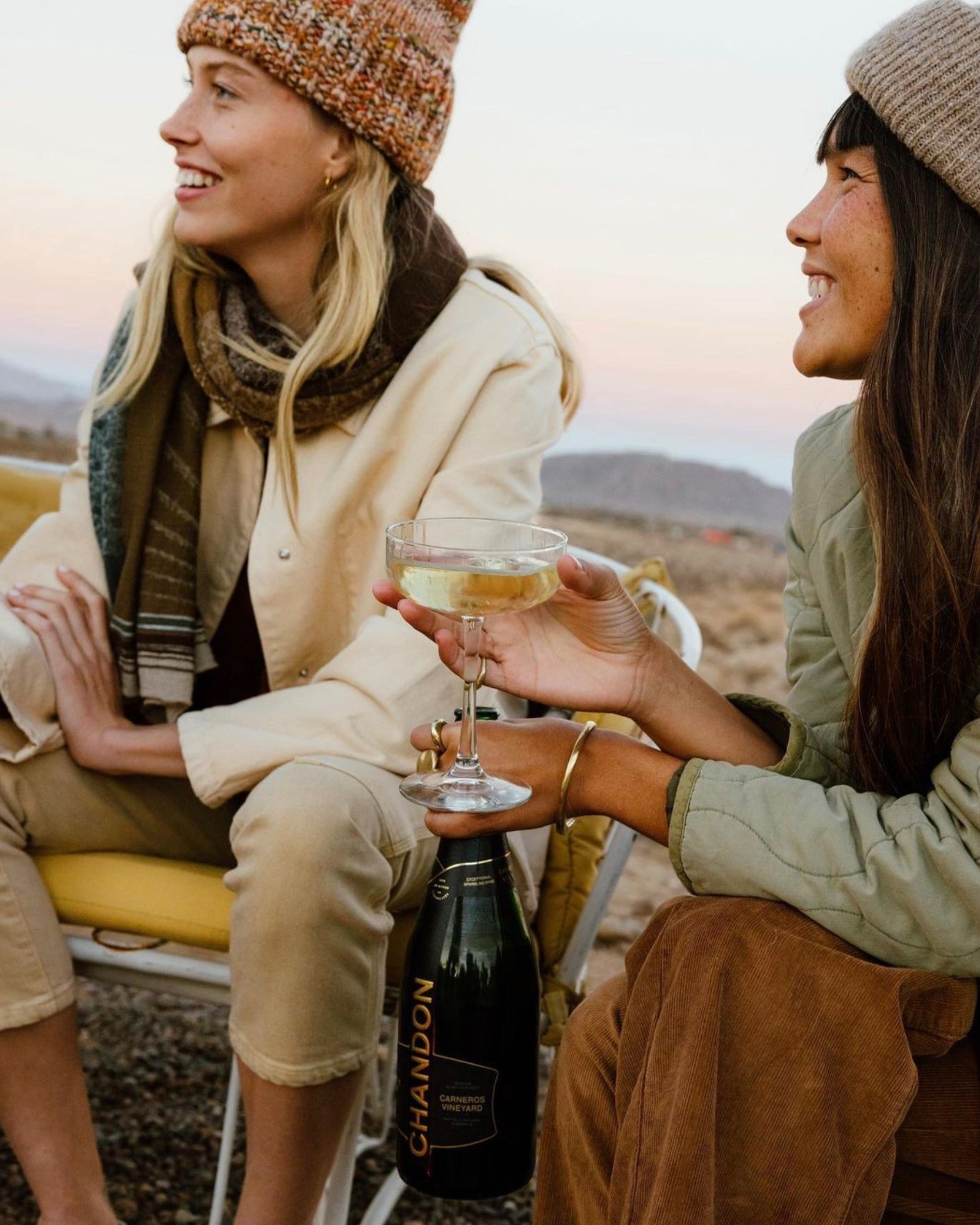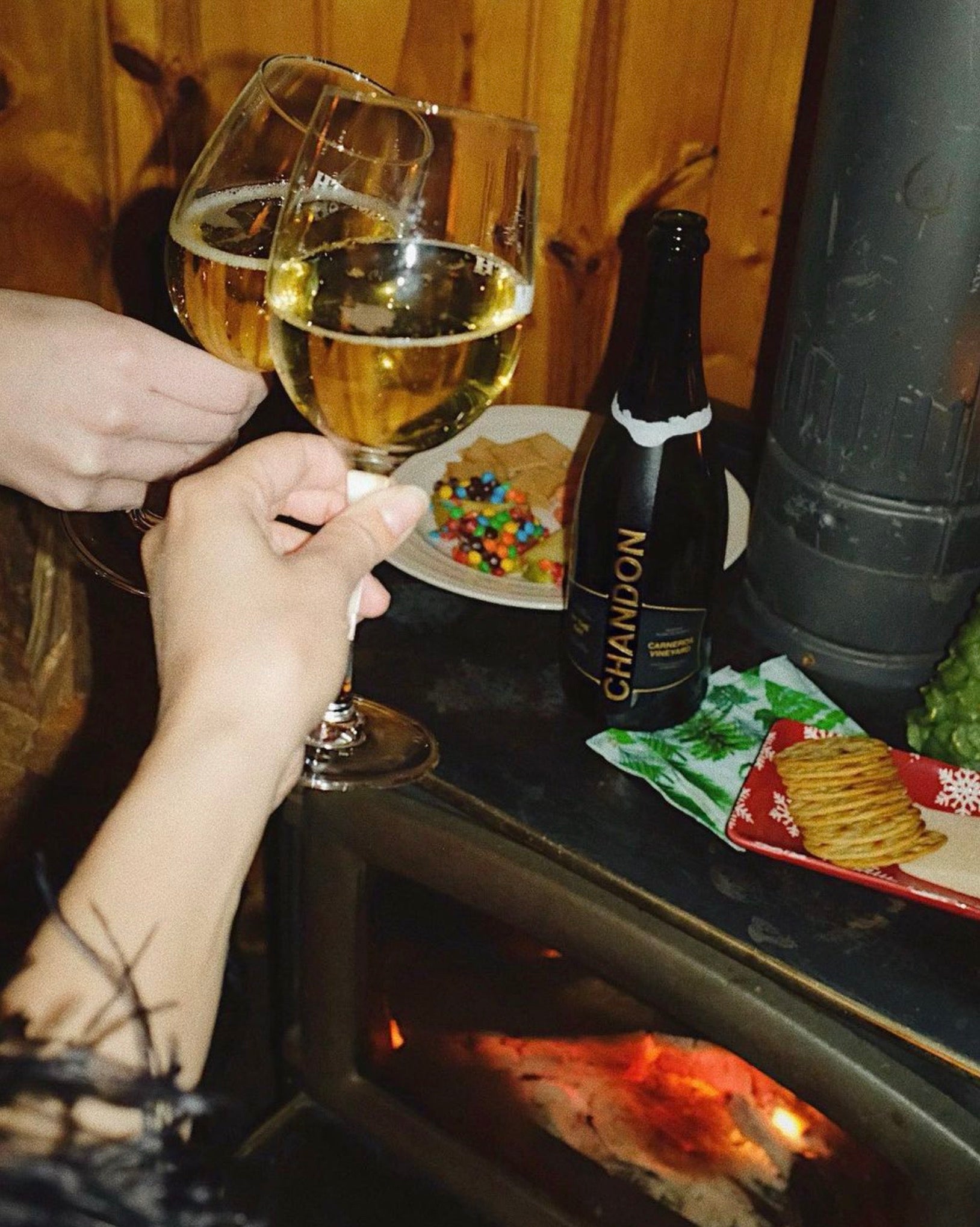 Chandon Blanc de Pinot Noir
Sale price

$27.99
Regular price

$21.99
(/)
Ships from San Diego, California
---
---
As one of the first in the U.S. to embrace the Blanc de Pinot Noir style, we've spent the past 45 years perfecting this fruit-driven cuvée, which combines red grape varieties Pinot Noir and Meunier to craft a unique and full-flavored white sparkling wine.
Sourced from high-quality, cool climate Northern California appellations, with harvest taking place at night to capture Chandon's signature freshness and brightness.
VINIFICATION
After gentle pressing, primary fermentation takes place in stainless steel, followed by 70% malolactic fermentation. Secondary fermentation takes place in the bottle via the Methode Traditionelle.
TASTING NOTES
Rich nose of fresh figs, stone fruit, and nutmeg lead to a powerful and robust palate of elderberry, red currant, and toasted almond. Thoughtful, bold, and robust – an authentic Blanc de Noirs style.
FOOD PAIRINGS
Everything! Blanc de Pinot Noir is incredibly versatile, with enchiladas, sushi, and heirloom beet salad as Chandon staff favorites.
SUSTAINABILITY
At Chandon California, we take the responsibility of caring for the land seriously, grateful for its vital role in creating our wines. We're committed to sustainable farming practices that consider the entire ecosystem, from the vines on which our grapes grow to the other plant and animal life in our environment.
By approaching our ecosystem as a whole, we ensure that we not only will be able to continue to grow the grapes for our award-winning wines, we'll be able to maintain the quality and character of our terroir into the future.
Not all of the grapes we grow at Chandon California require the same amount of water. We gather precise information on the level of water in the soils and use this data to make sure every drop of water we apply is needed. In seasons when natural rainfall is low, we adjust the farming operations to reduce water consumption in the vineyards. This way, the vines can continue delivering the grape quality needed with less water consumption and evaporation from the soils.
Starting with a holistic approach we have been able to reduce fertilizers to a minimum. We utilize other crops (called cover crops) in the off-season to maintain soil fertility and avoid erosion from winter rains. Composting has also helped us "build" our soils, making them rich in organic matter and nutrients, which results in a better capacity to hold water. This helps our soils hold more water and keep more nutrients to enrich our vines.
We've even completely eliminated the use of synthetic herbicides in our vineyards. And the benefits aren't just good for our lands. They're good for our wines.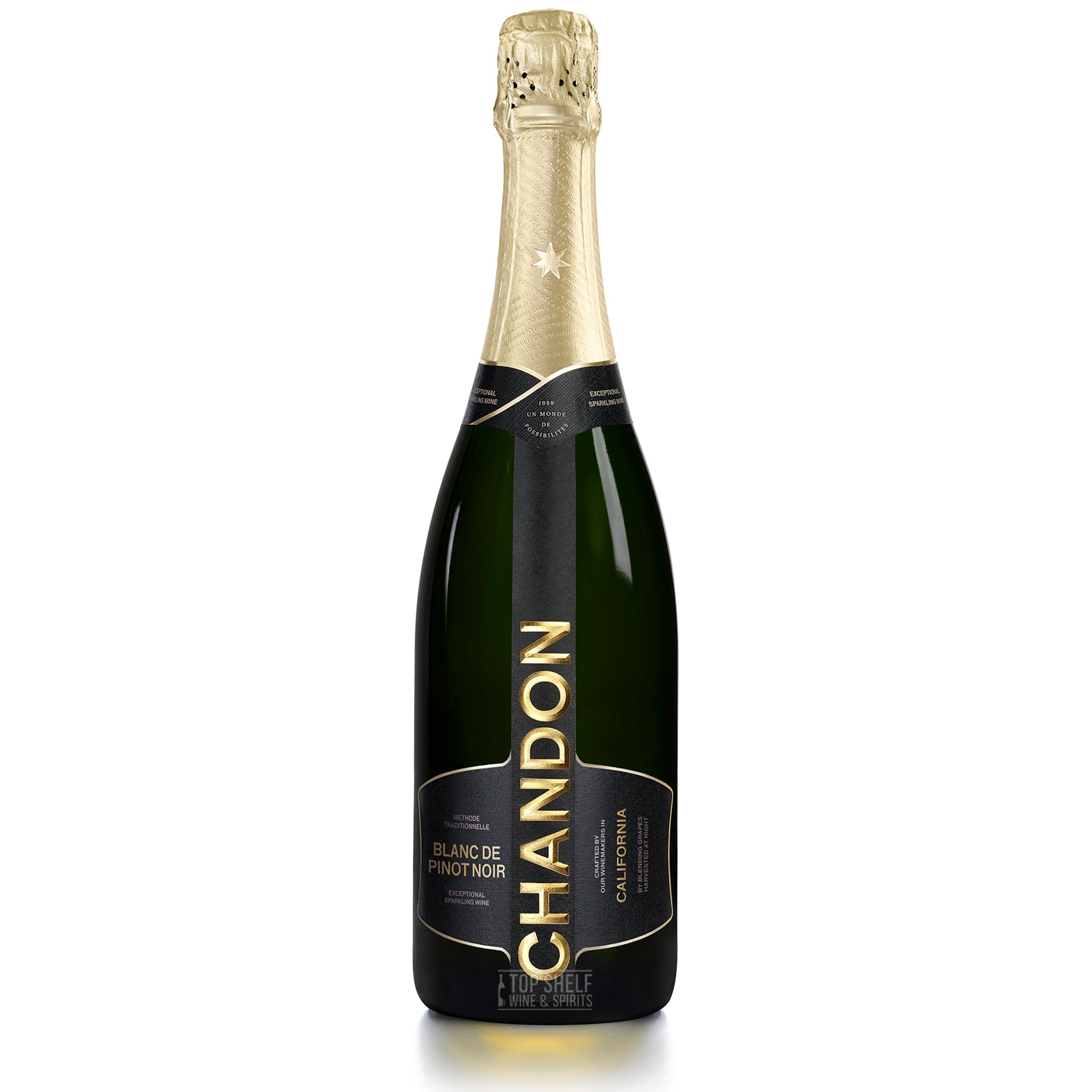 Chandon Blanc de Pinot Noir
Sale price

$27.99
Regular price

$21.99
Choose options