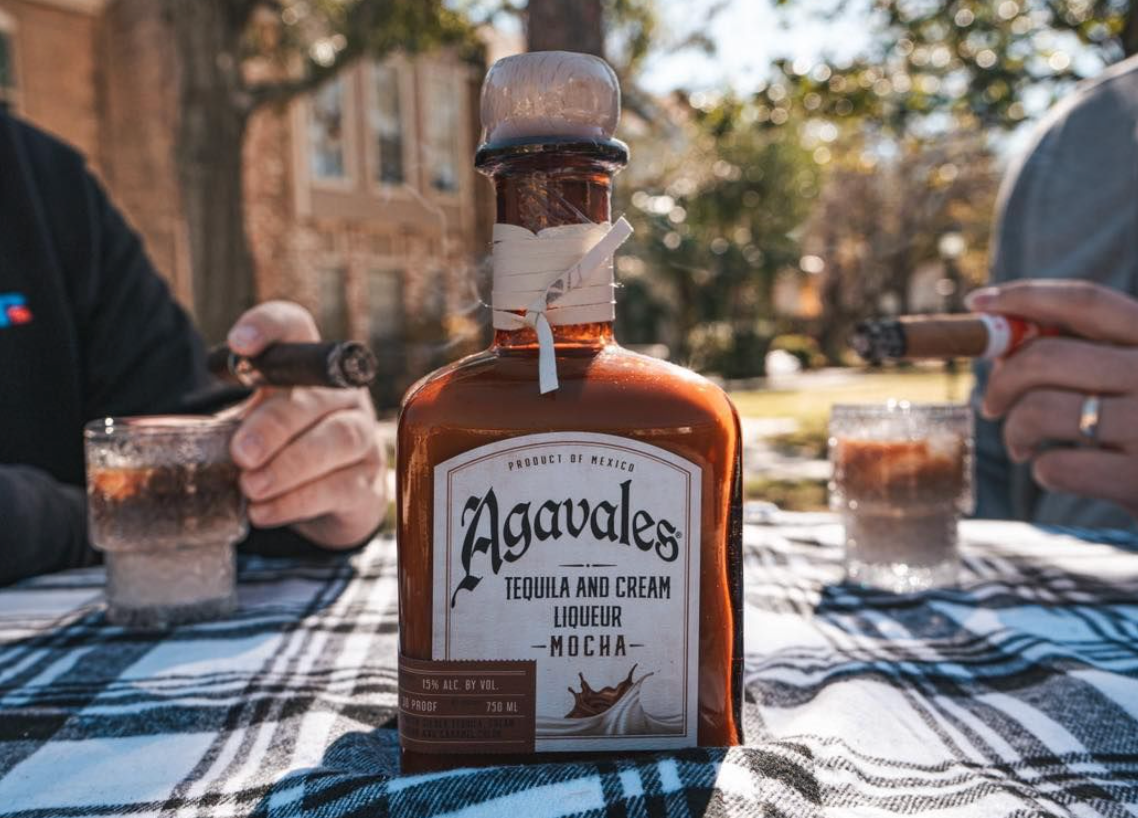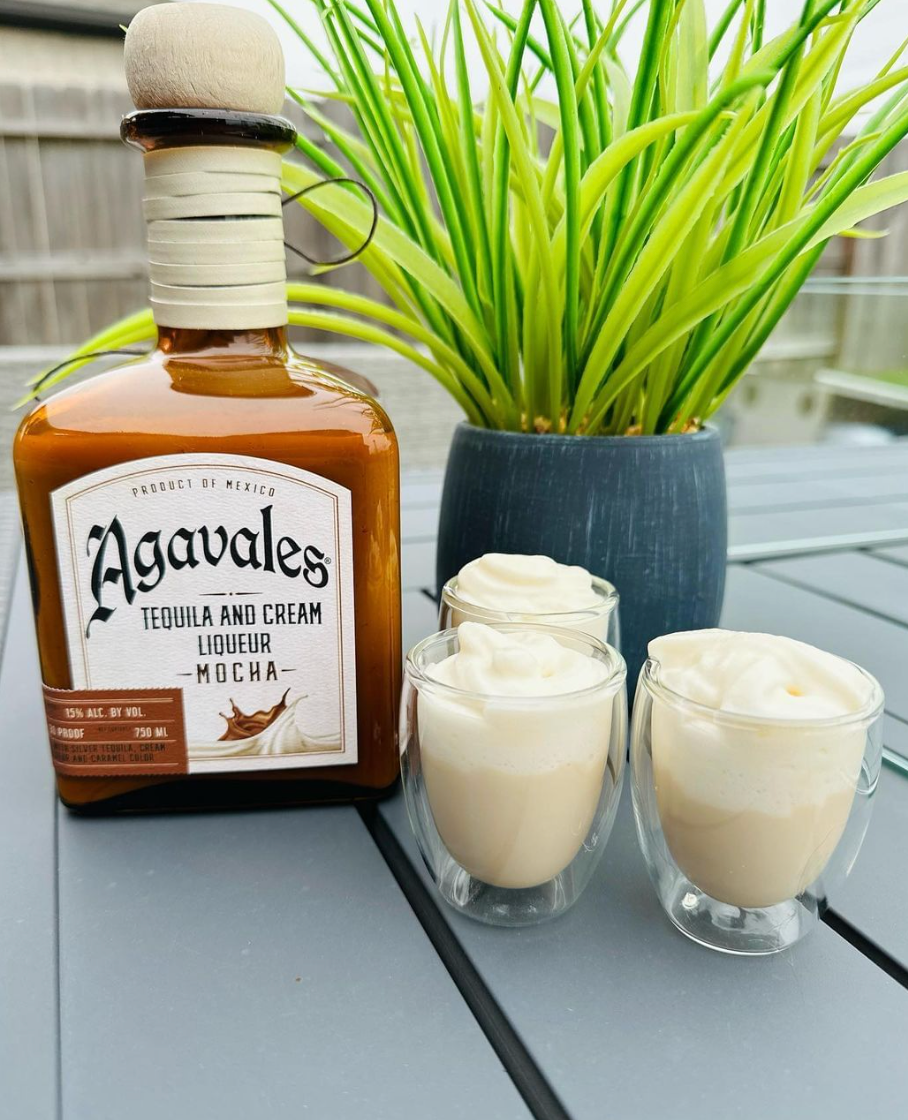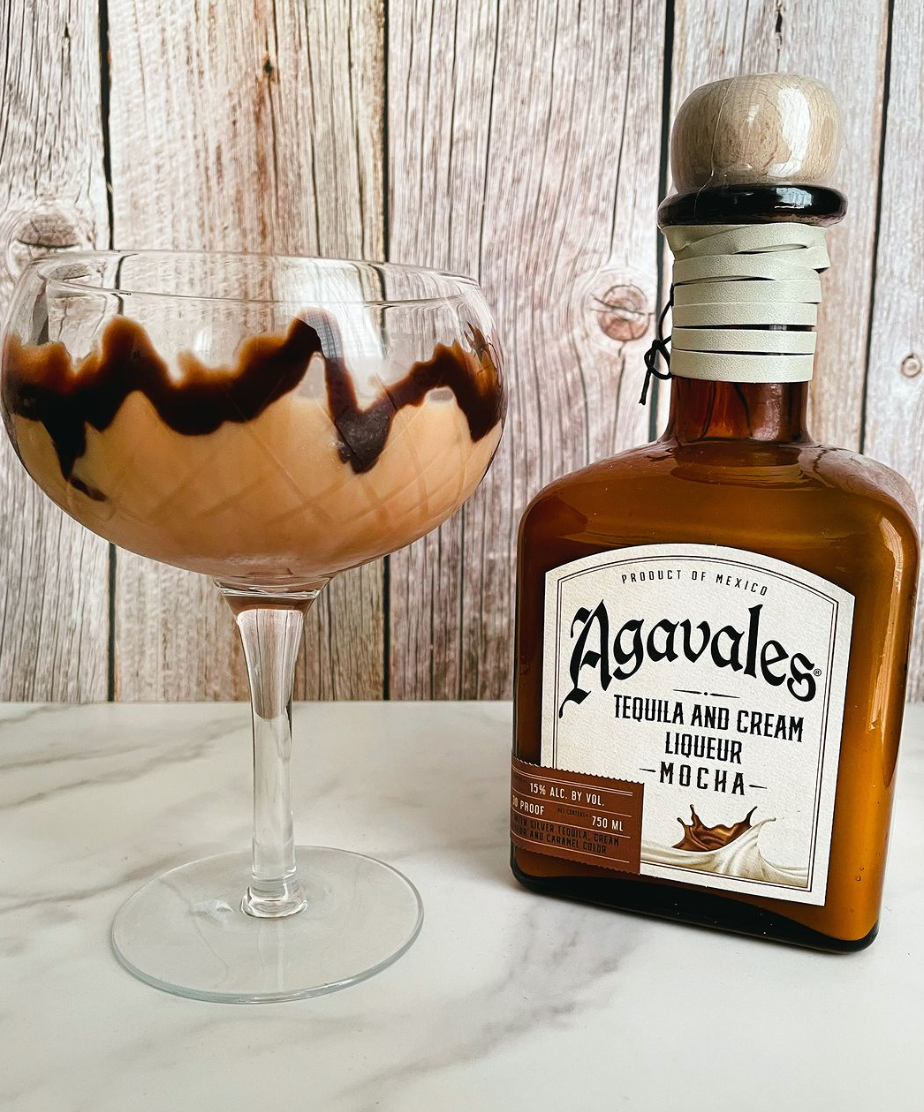 Agavales Tequila and Cream Mocha Liqueur
Sale price

$30.99
Regular price
(/)
Ships from San Diego, California
---
---
The perfect blend of tequila and real cream work together to create an unforgettable experience. The Mocha has a rich chocolate flavor with a slight hint of coffee that pairs unbelievable with the Tequila. Enjoy over ice, in cocktails or make a delicious paleta or milkshake!
30 Proof
BOOZY VIETNAMESE COFFEE
𝚃𝚑𝚎 𝚛𝚎𝚌𝚒𝚙𝚎:
-𝟷 𝚌𝚞𝚙 𝚜𝚝𝚛𝚘𝚗𝚐 𝚋𝚛𝚎𝚠𝚎𝚍 𝚌𝚘𝚏𝚏𝚎𝚎, 𝚌𝚘𝚘𝚕𝚎𝚍
-𝙸𝚌𝚎
-𝟷 𝚜𝚑𝚘𝚝 𝙰𝚐𝚊𝚟𝚊𝚕𝚎𝚜 𝙼𝚘𝚌𝚑𝚊 𝚃𝚎𝚚𝚞𝚒𝚕𝚊 𝚊𝚗𝚍 𝙲𝚛𝚎𝚊𝚖 𝙻𝚒𝚚𝚞𝚎𝚞𝚛
-𝟸 𝚃𝚋𝚜 𝚜𝚠𝚎𝚎𝚝𝚎𝚗𝚎𝚍 𝚌𝚘𝚗𝚍𝚎𝚗𝚜𝚎𝚍 𝚖𝚒𝚕𝚔
𝟷.𝙵𝚒𝚕𝚕 𝚌𝚞𝚙 𝚠𝚒𝚝𝚑 𝚒𝚌𝚎
𝟸.𝙰𝚍𝚍 𝚌𝚘𝚏𝚏𝚎𝚎
𝟹.𝙿𝚘𝚞𝚛 𝚒𝚗 𝚊 𝚜𝚑𝚘𝚝 𝚘𝚏 𝚝𝚑𝚎 𝙼𝚘𝚌𝚑𝚊 𝚃𝚎𝚚𝚞𝚒𝚕𝚊 & 𝙲𝚛𝚎𝚊𝚖
𝟺.𝚃𝚘𝚙 𝚠𝚒𝚝𝚑 𝚌𝚘𝚗𝚍𝚎𝚗𝚜𝚎𝚍 𝚖𝚒𝚕𝚔 𝚊𝚗𝚍 𝚜𝚝𝚒𝚛 𝚠𝚎𝚕𝚕 𝚝𝚘 𝚌𝚘𝚖𝚋𝚒𝚗𝚎.
Agavales Tequila and Cream Mocha Liqueur
Sale price

$30.99
Regular price
Choose options