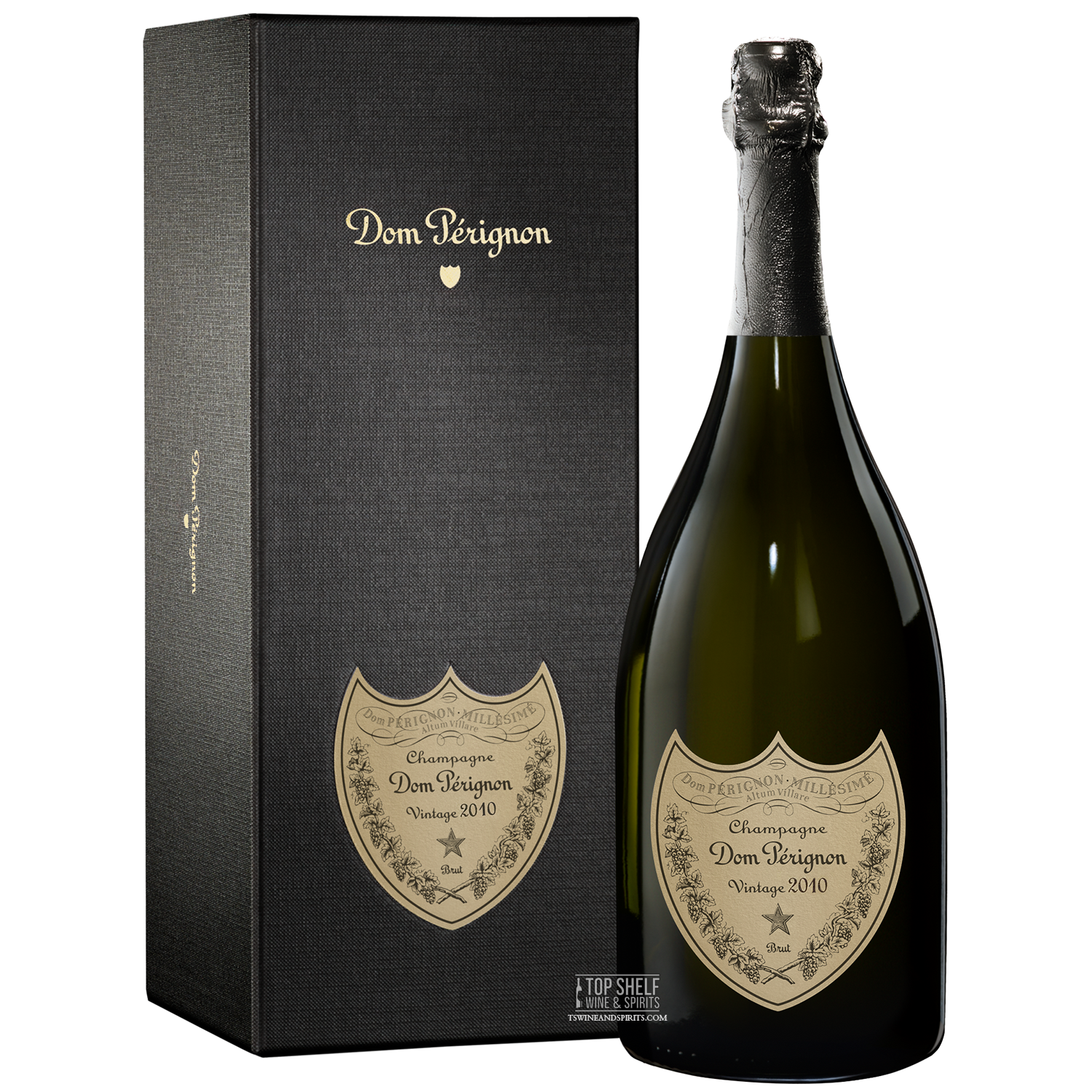 Dom Pérignon 2010 Brut Champagne 1.5L
Sale price

$831.99
Regular price
(/)
Ships from San Diego, California
---
---
Harsh… contrasted… perilous… For 2010, declaring a vintage was a daunting challenge. Winter frosts and a cool spring were reminders of the vineyard's northerly latitude. The summer was hot, but not excessively so, and infrequent rain confirmed a particularly dry year. Suddenly, in mid-August, everything changed. The equivalent of two months of rain fell in just two days. With the heat and the water, maturation was fast and generous. The grapes had an elevated balance, at the same time sweet and acidic, but some parcels had to be left.
TASTING NOTES
Dom Pérignon vintage 2010 is an invitation to the universe of tactile sensations. The wine invokes a cuisine that resonates with its floral fruitiness, its structure, and its herbaceous salty and spicy notes. Vintage 2010 will accompany tropical and floral ingredients such as rose, peach, granadilla and tamarind. The wine will harness the dense flesh of fish such as sea bass, bream, turbot and scallops just as much as it will marry the mineral character of turbot skin and seaweed.
HOW TO STORE
Champagne is a living being; it evolves over time. In addition to storage conditions, which have a direct impact on the quality of the wine and how it develops, the blends (vintage) it contains, as well as the shape of the bottle also determine how the champagne develops as time goes by. The cellaring time for vintage champagnes is longer. They may be opened between 7 and 10 years after purchase, or even later than that. There is no benefit in keeping champagne longer than the recommended time. All the bottles of champagne that we sell have been aged in our cellars and they can be opened as soon as they are purchased. Keeping bottles longer may bring about changes in taste (more pronounced), colour (darker) and effervescence (less). In addition, the cuvées will probably develop into a style that is different from the one our oenologists wanted to convey. Regarding composition, all our champagnes contain sulphites.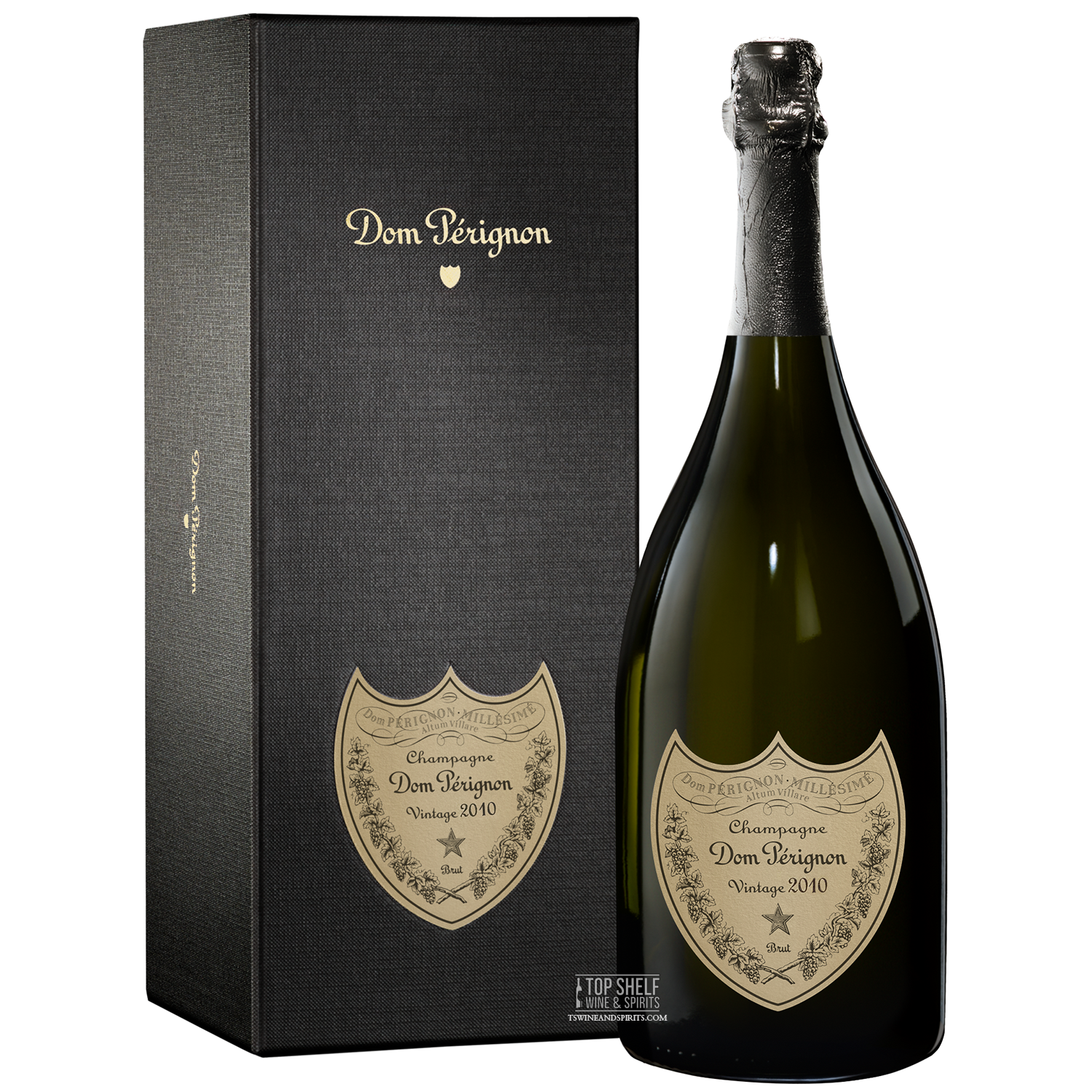 Dom Pérignon 2010 Brut Champagne 1.5L
Sale price

$831.99
Regular price
Choose options