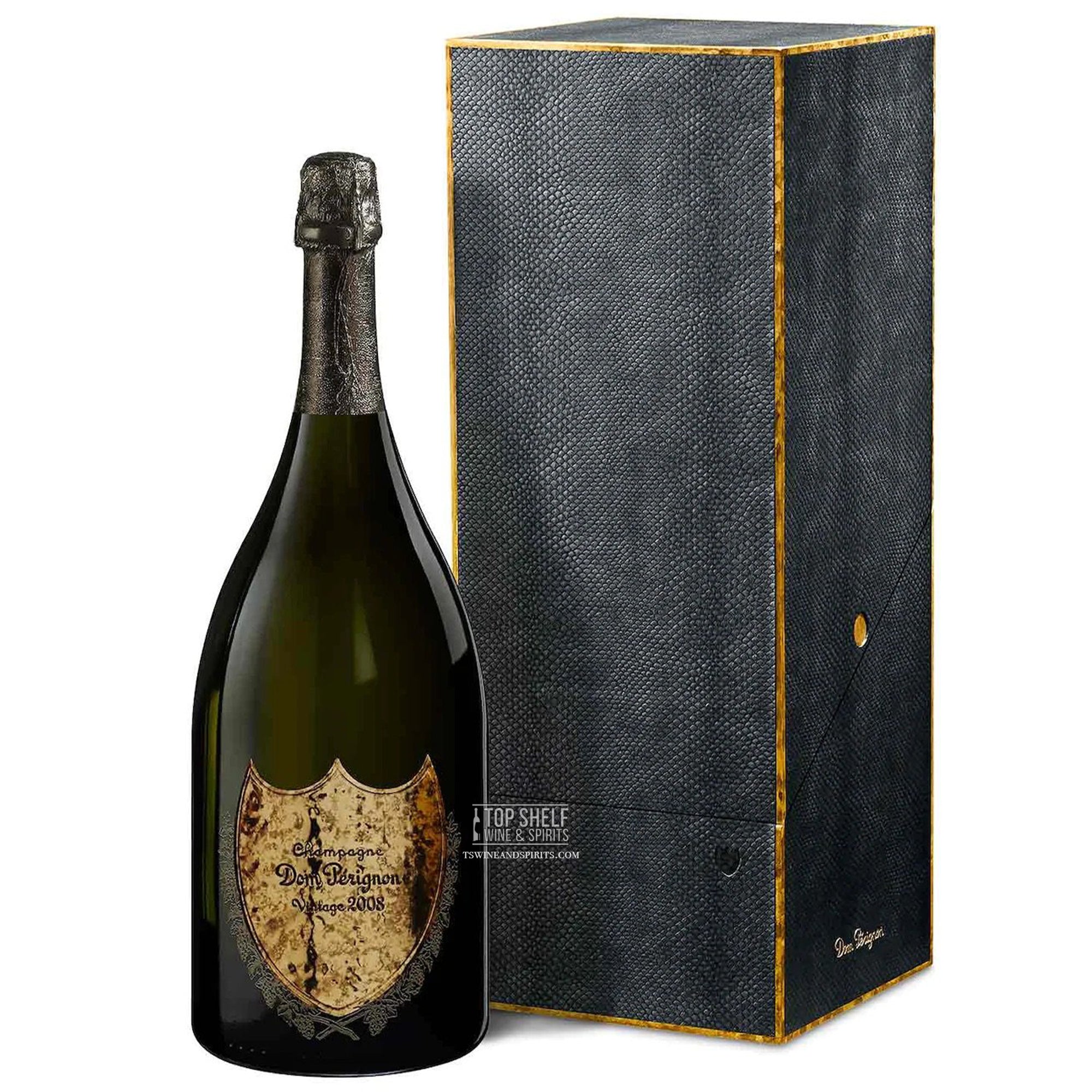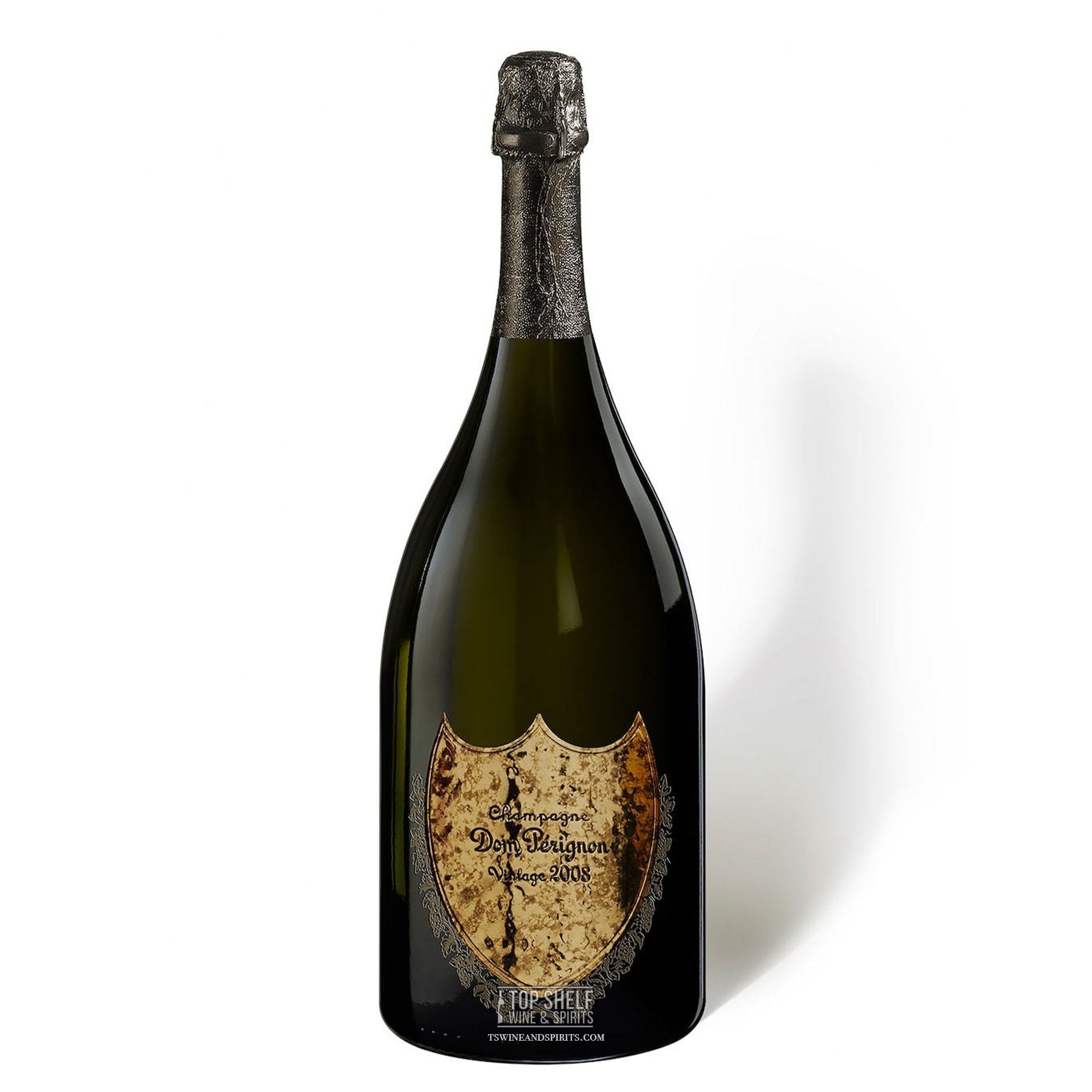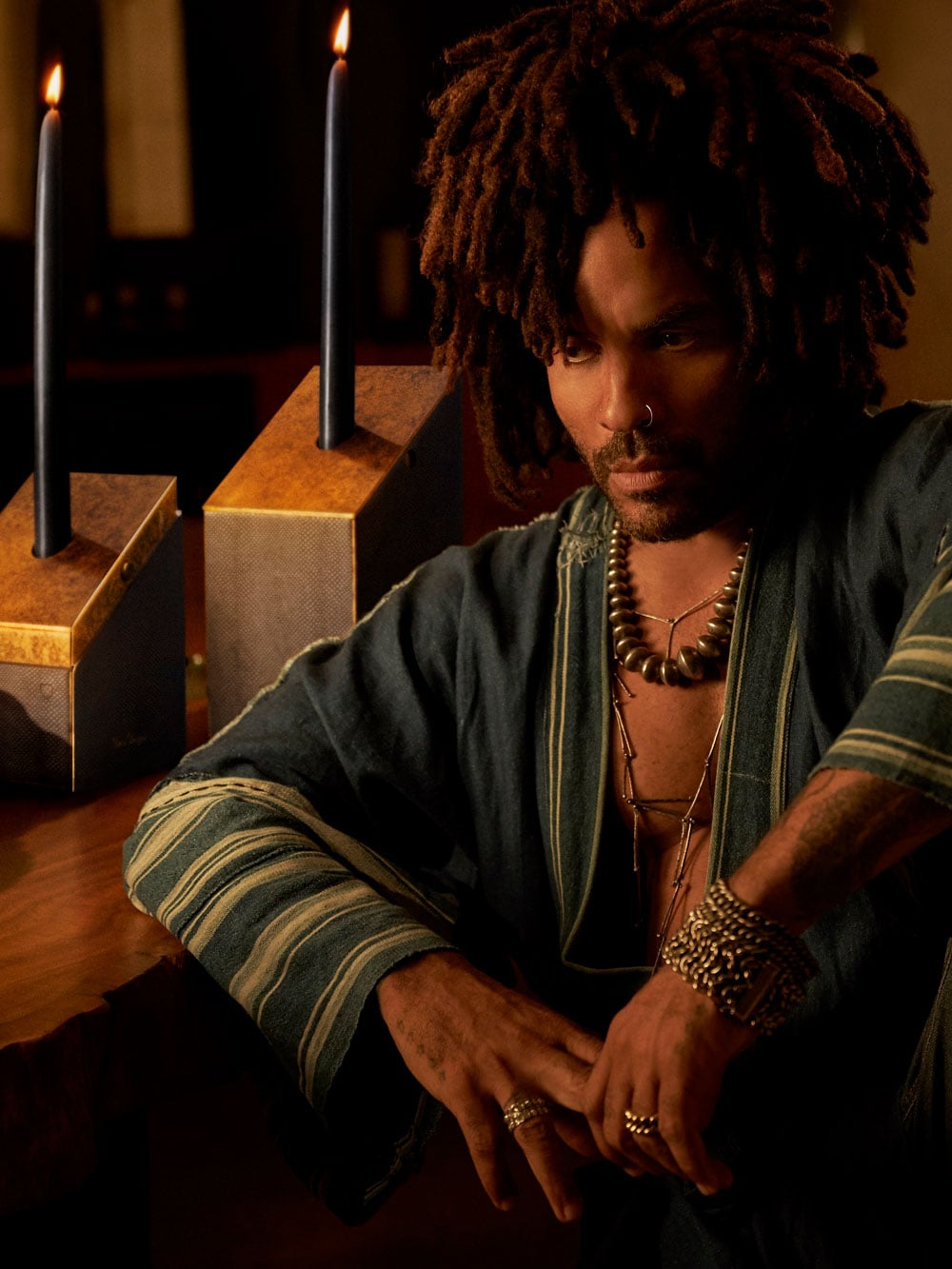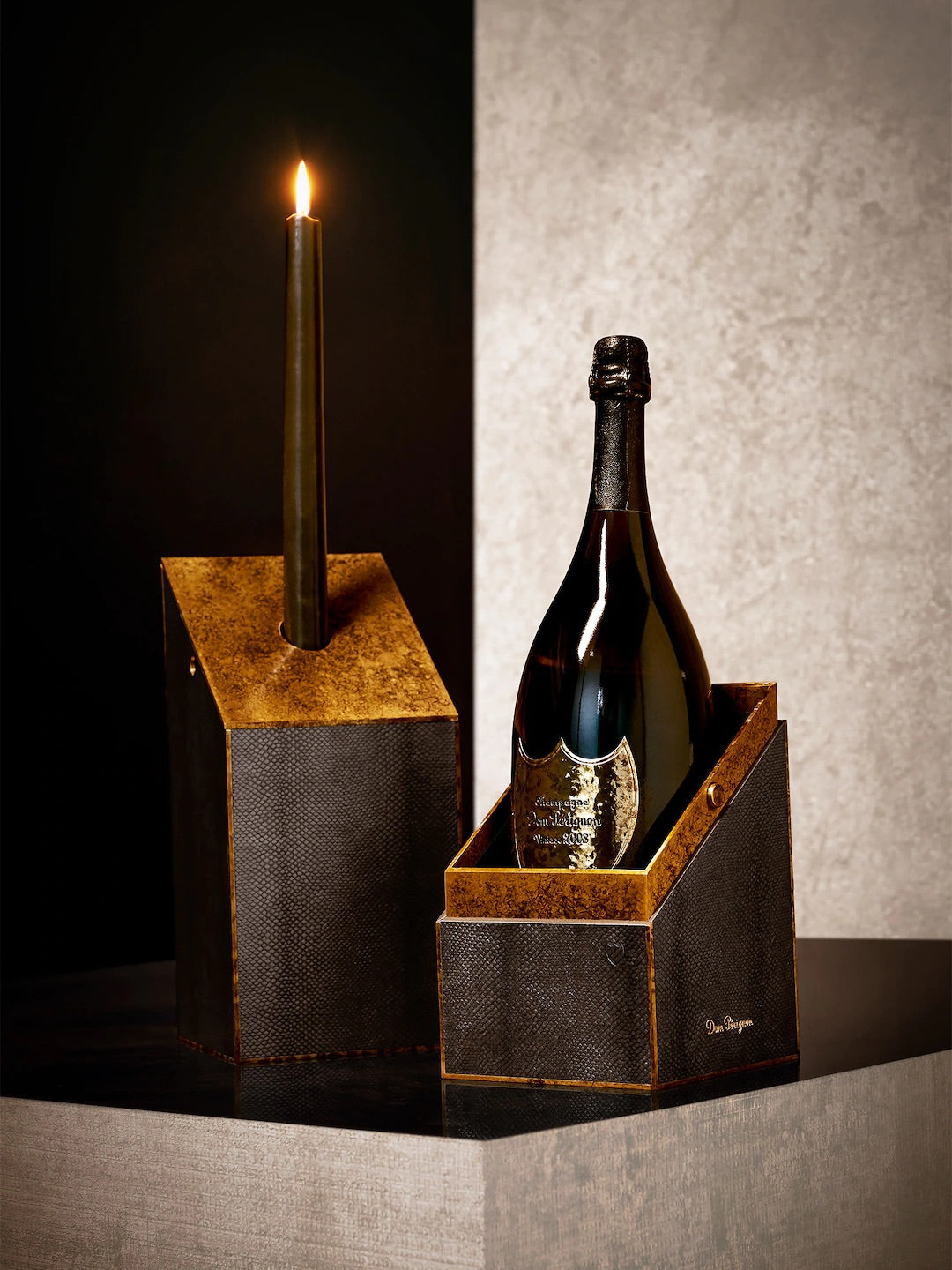 Dom Pérignon Lenny Kravitz Limited Edition Vintage 2008 Candelabra 1.5L
Sale price

$1,749.99
Regular price

$2,999.99
(/)
Ships from San Diego, California
---
---
Only 45 bottles produced for the entire United States.
Lenny Kravitz has created a truly unique box for the special-edition Dom Pérignon Vintage 2008 magnum. Inspired by snakeskin and brutalism, and lined with velvet, it transforms into a candelabra.
With its striking curves, Dom Pérignon's bottle is already something of an icon. And, borrowing from the craft of goldsmiths for this bottle, Kravitz takes its shield label to the next level. Working hammered metal on to the surface, he creates a shimmering patina reflecting the 2008's expressive warmth. It's the perfect tribute to a vintage champagne revered for its pronounced fruit flavours, well-integrated acidity and smoky finish.
THE BOTTLE
The summer of 2008 was characterized by grey days and a yearning for sun in Champagne. But just as harvest began in September, blue skies finally arrived, to bring the vintage to its best. To capitalize on such perfect conditions, picking was spread out for as long as possible. The result was Pinot Noir and Chardonnay grapes of outstanding balance – riper than anyone dared hope.
TASTING NOTES
A pure, toned classic with imposing warmth. 
APPEARANCE
A luminous gold.
AROMA
Wonderfully complex, with scents of white flowers, citrus and stone fruit enhanced by the freshness of aniseed and crushed mint. Finally, spicy, woody and roasted notes emerge.
TASTE
Perfectly balanced with the nose, the palate is streamlined and pure, with an underlying warmth. Clear, pronounced fruit and a well-integrated acidity, lead to an aromatic and smoky finish.
HOW TO STORE
Champagne is a living being; it evolves over time. In addition to storage conditions, which have a direct impact on the quality of the wine and how it develops, the blends (vintage) it contains, as well as the shape of the bottle also determine how the champagne develops as time goes by. The cellaring time for vintage champagnes is longer. They may be opened between 7 and 10 years after purchase, or even later than that. There is no benefit in keeping champagne longer than the recommended time. All the bottles of champagne that we sell have been aged in our cellars and they can be opened as soon as they are purchased. Keeping bottles longer may bring about changes in taste (more pronounced), colour (darker) and effervescence (less). In addition, the cuvées will probably develop into a style that is different from the one our oenologists wanted to convey.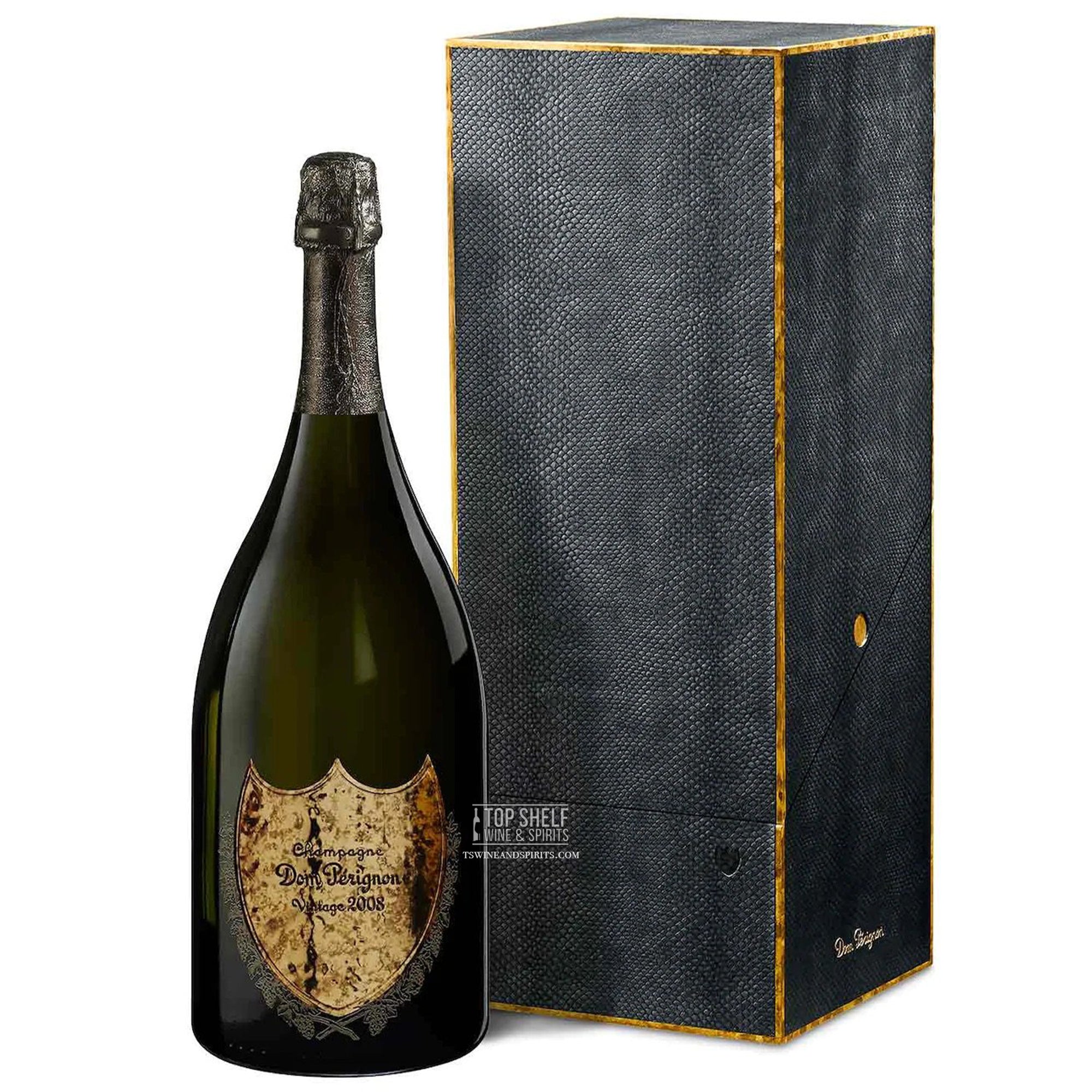 Dom Pérignon Lenny Kravitz Limited Edition Vintage 2008 Candelabra 1.5L
Sale price

$1,749.99
Regular price

$2,999.99
Choose options