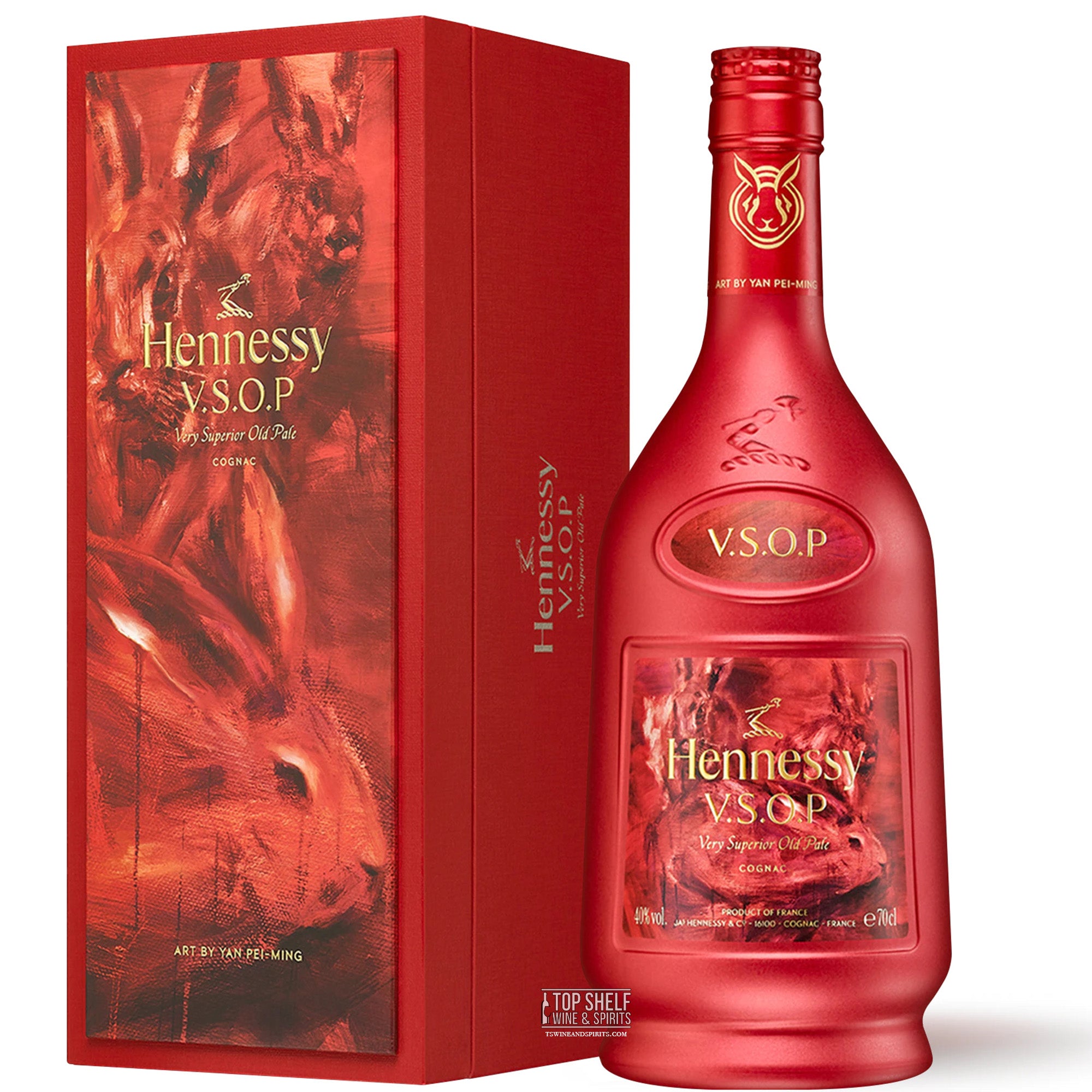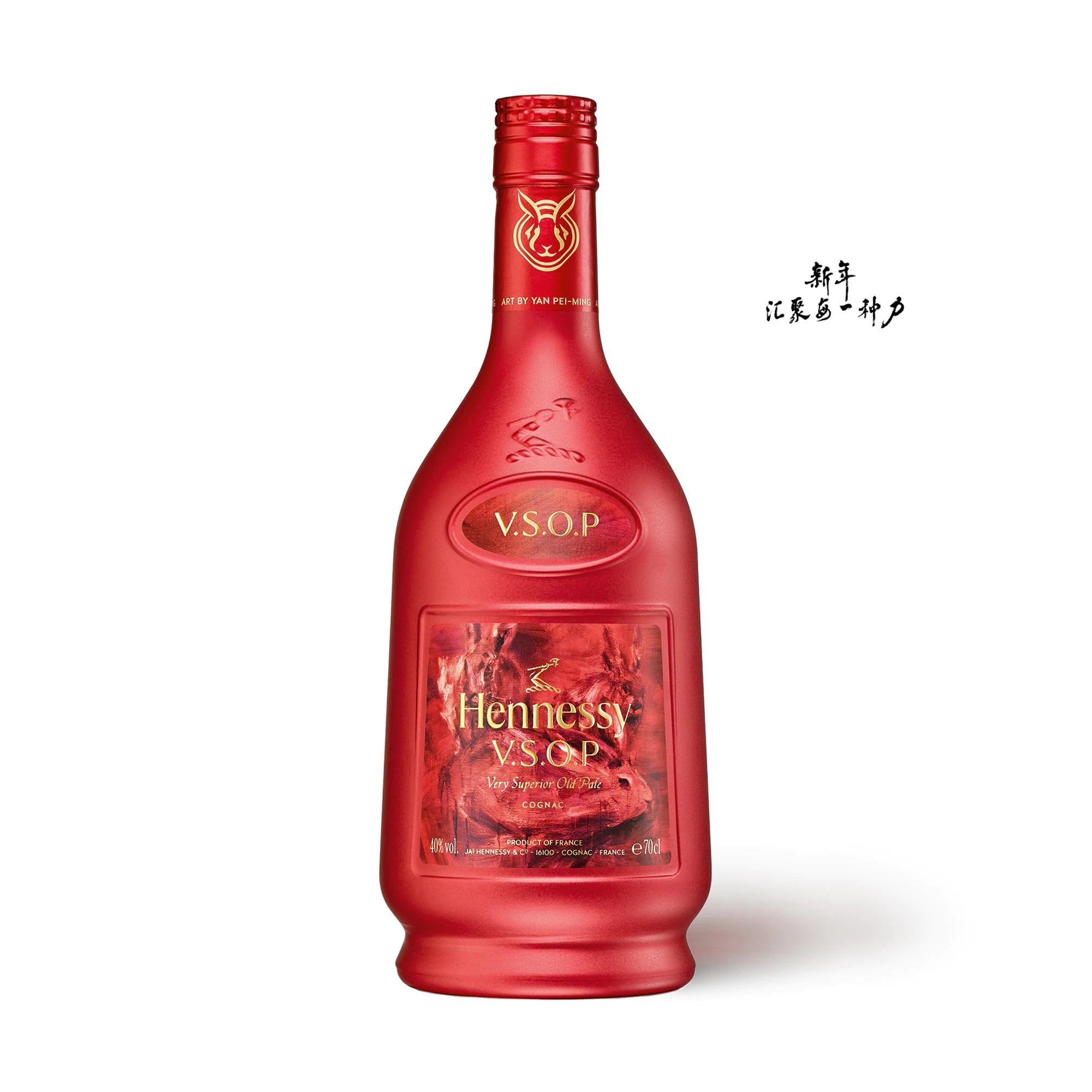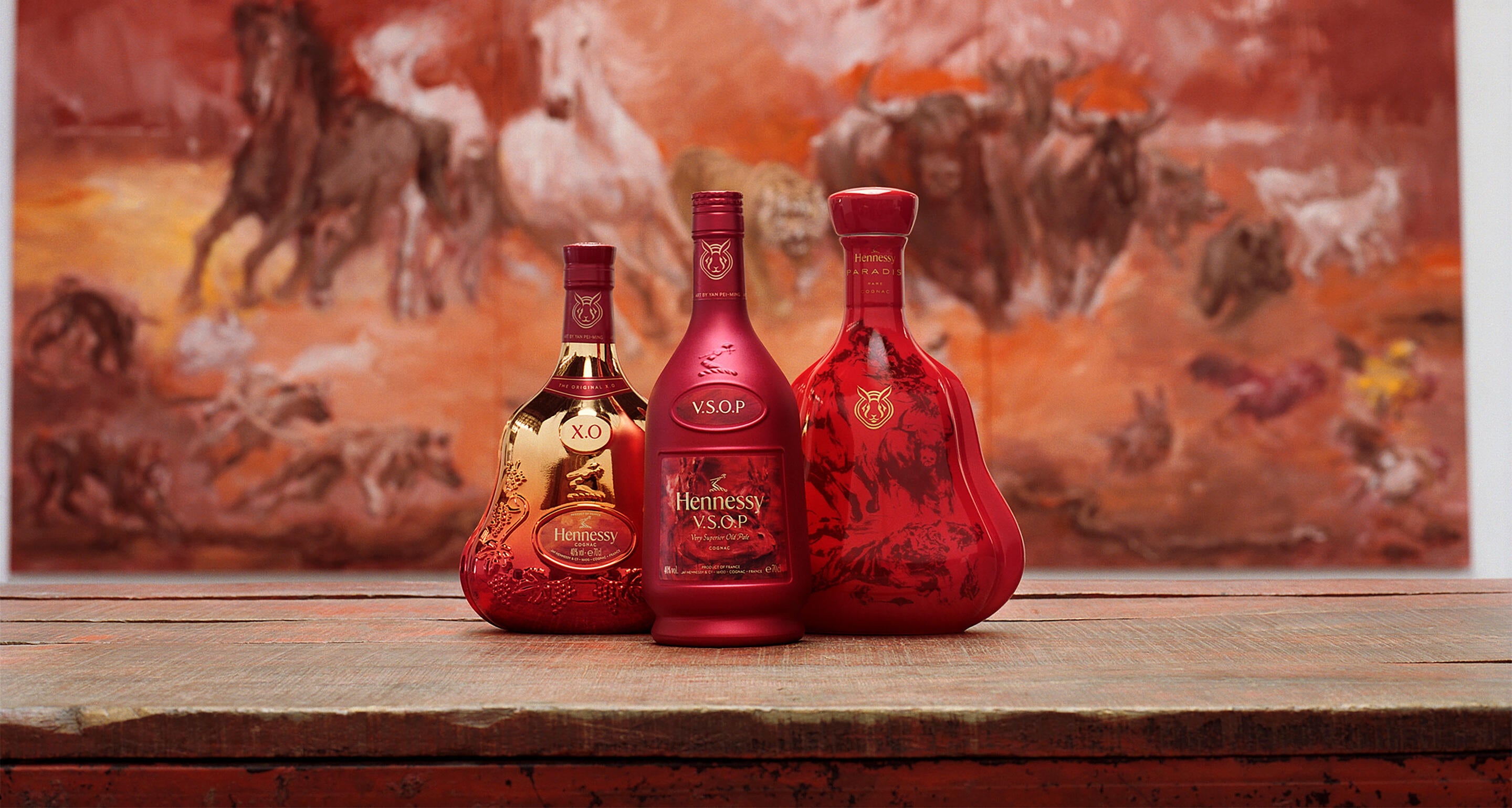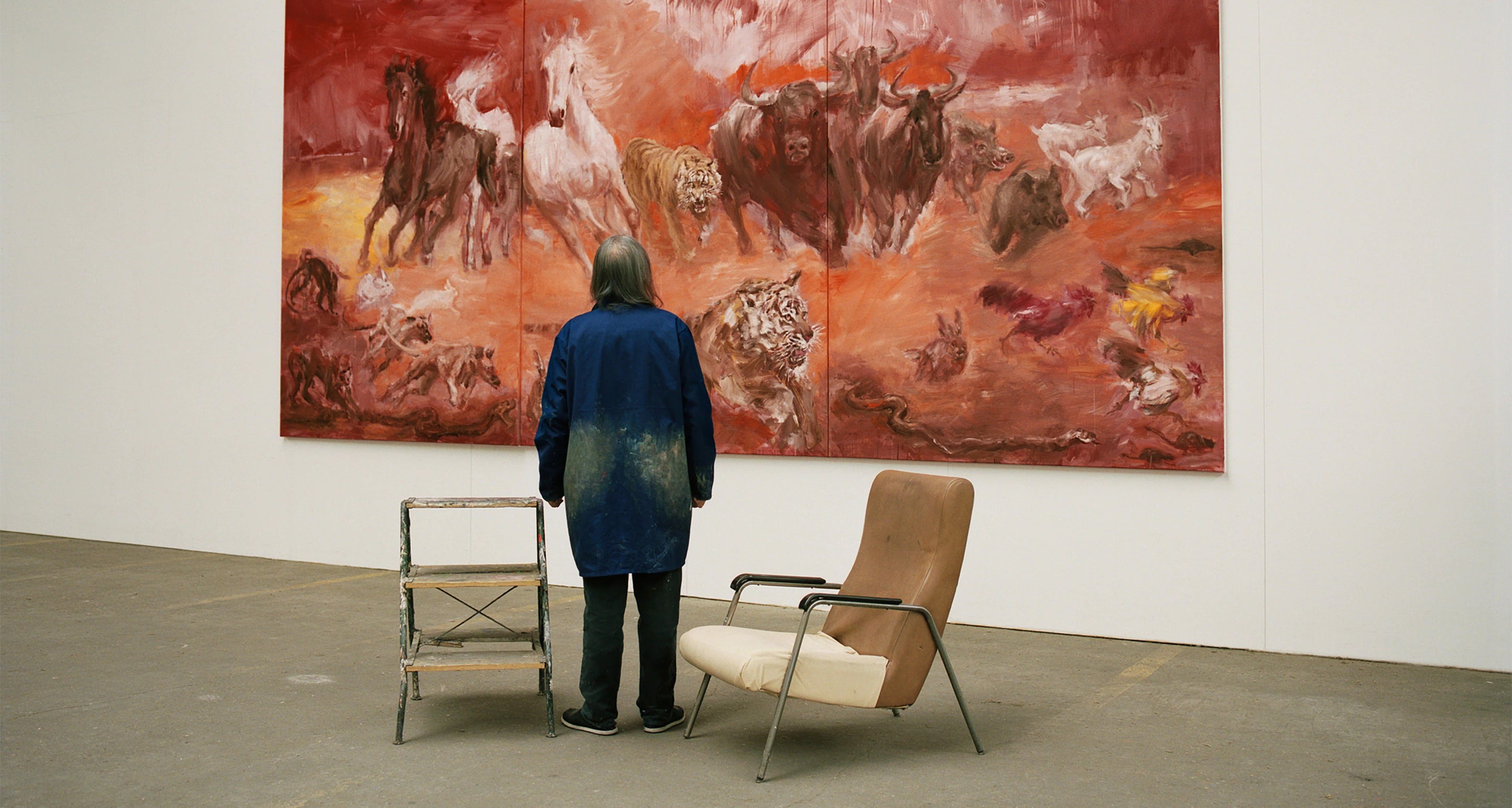 Hennessy VSOP Privilége Lunar New Year 2023 Year of the Rabbit (Limited Edition)
Sale price

$87.99
Regular price

$84.99
(/)
Ships from San Diego, California
---
---
The Chinese artist Yan Pei-Ming honours the Lunar New Year with a pivotal, monumental painting that illustrates how the inclusiveness of the New Year connects us all. For the first time, in 2023 Hennessy ushers in the Lunar New Year by honouring not just a single, symbolic animal, but the entire Zodiac in all its diversity.
"I think, to push the painting to be what I wanted it to be, I needed a much more eternal painting. I've never painted the Chinese Zodiac before; this is the first opportunity that allowed me to do so. So that's it. Instead of doing one year, I did twelve animals to represent twelve years," Yan Pei-Ming says." This painting can live independently; it doesn't represent a specific year. It's a painting that can be shown at any time, place, or country. If you don't know the Chinese Zodiac, it's an autonomous painting, and a painting must be able to exist autonomously, independently," he continues. "

The allegory is one of togetherness in diversity: across generations, geography, and families — and despite differences — sharing culture is what connects us all. "
"The Great Race", a vibrant composition inspired partly by an epic saga from Hollywood's golden era, shows the zodiac bestiary galloping in unison, evoking a message of freedom, inclusion, and interconnectedness. For the first time in his remarkable career, Yan Pei-Ming ventures into a new palette: cognac's amber, orange, russet and burgundy tones take pride of place in a composition that nods to the many eaux-de-vie and hues present in the Hennessy cognac. The artist's signature broad, sweeping brushstrokes impart a sense of universality, immediacy, and adventure. "To provoke myself, I decided to paint in colour. It's very different from what I usually do. This is something new, and it's a real adventure," he shares. See a full detail of his interview by clicking HERE.
This item is guaranteed to come with the decorative box. 🥳
TASTING NOTES
COLOR
Flamboyant mahogany with light tones.
NOSE
Releases very mature notes, evoking the aroma of fresh fruit coupled with a sensation of suppleness that settles in to underscore the harmony of this cognac.
PALATE
The sensation of full body deepens with the flavors of juicy fruits, vanilla, spices and mild tobacco also provided by the vigor of the younger eaux-de-vie.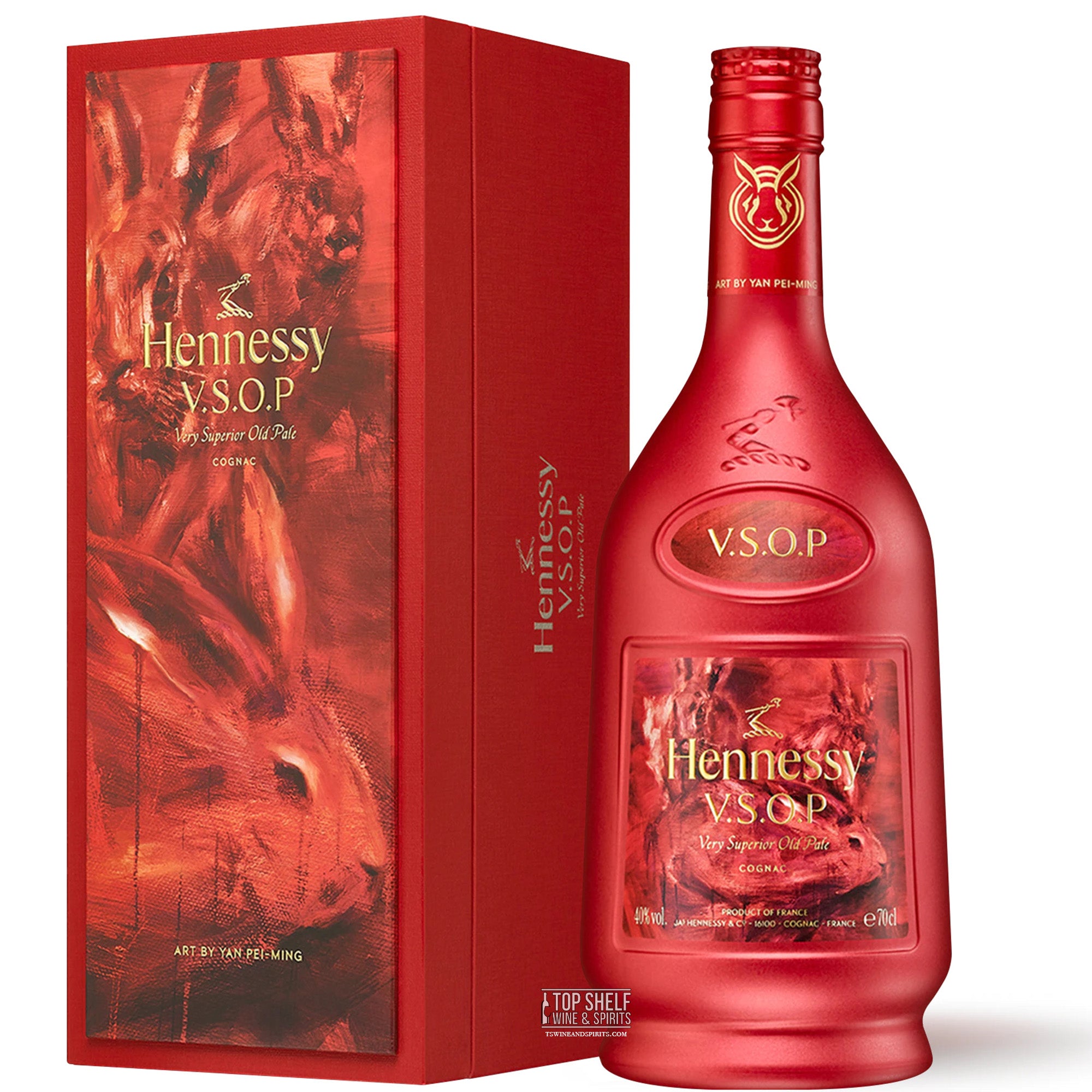 Hennessy VSOP Privilége Lunar New Year 2023 Year of the Rabbit (Limited Edition)
Sale price

$87.99
Regular price

$84.99
Choose options