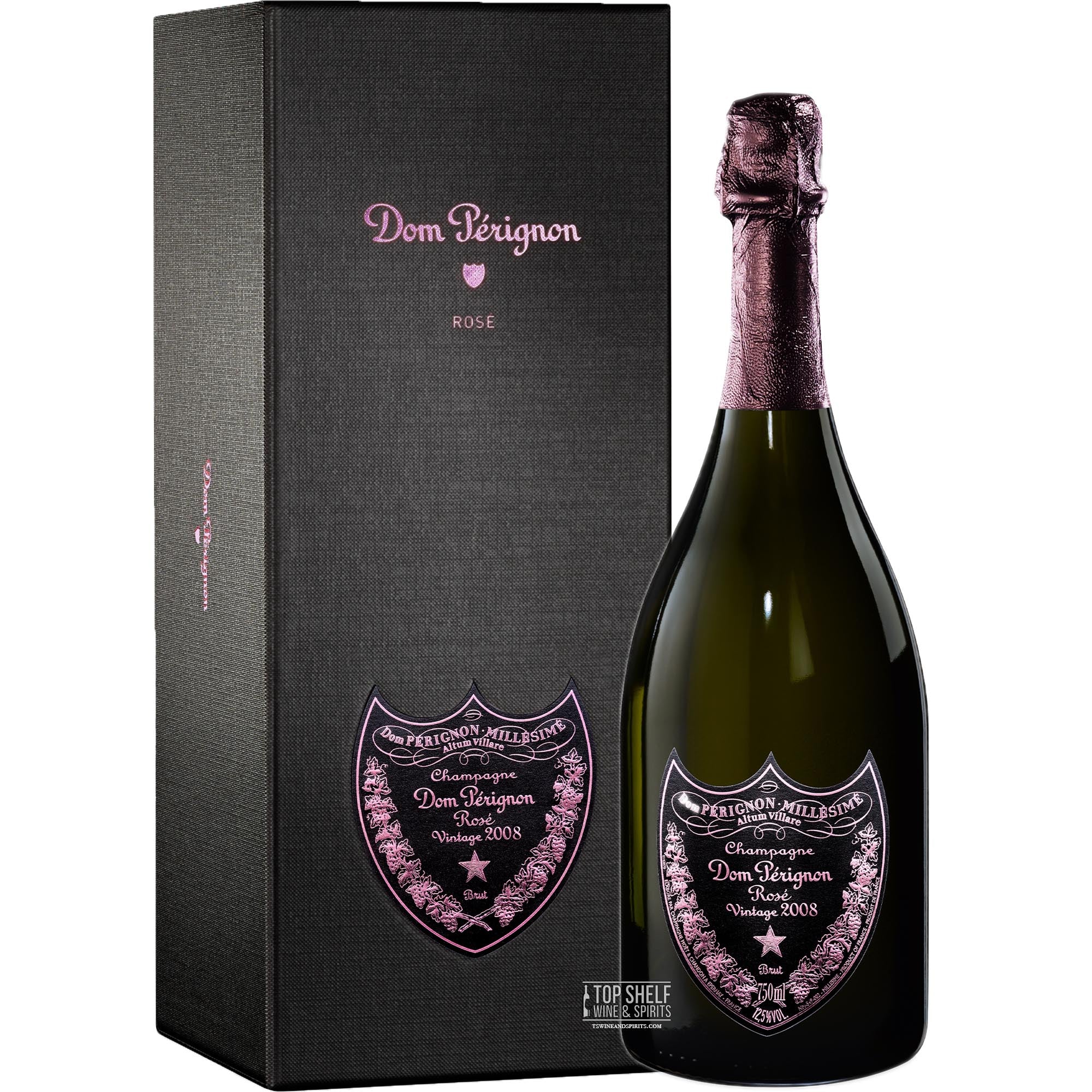 Dom Pérignon Rosé Vintage 2008
Sale price

$510.99
Regular price
(/)
Ships from San Diego, California
---
---
A magnetic élan.
The weather in 2006 was generally warm and dry, although there were some contrasts. A heat wave hit during July, but August was unseasonably cool and damp. September brought another stretch of warm summer weather that saved the vintage, drying out the few places where botrytis was developing and leading to above average fruit ripeness. Harvesting began on September 11 and continued for nearly three weeks.
TASTING NOTES
ON THE NOSE
The bouquet is mesmerizing, ripe, and complex. The opening notes are a blend of dark spices and cocoa which develop very quickly into fruit aromas. Fruit reigns supreme, with roasted fig and apricot and candied orange. The overall effect exudes smoky accents.
ON THE PALATE
The fullness of the wine is immediately striking. Its intensity and succulence set the tone through the sweetness and crisp punch of the flavors. The silky mouthfeel melts into a smooth, tight, and grainy structure with just a hint of vegetable flavors. The wine expresses an appealing brininess and saline character.
FOOD PAIRINGS
Rosé Vintage 2006 demands a simple cuisine, modest, pure, authentic, a traditional cuisine from southern Europe, originating from Italy, Spain or France. 
One can play on mellow and rich textures which the wine integrates perfectly.
STORING THE BOTTLE
Champagne is a living being; it evolves over time. In addition to storage conditions, which have a direct impact on the quality of the wine and how it develops, the blends (vintage) it contains, as well as the shape of the bottle also determine how the champagne develops as time goes by. The cellaring time for vintage champagnes is longer. They may be opened between 7 and 10 years after purchase, or even later than that. There is no benefit in keeping champagne longer than the recommended time. All the bottles of champagne that we sell have been aged in our cellars and they can be opened as soon as they are purchased. Keeping bottles longer may bring about changes in taste (more pronounced), colour (darker) and effervescence (less). In addition, the cuvées will probably develop into a style that is different from the one our oenologists wanted to convey. 
Choose options