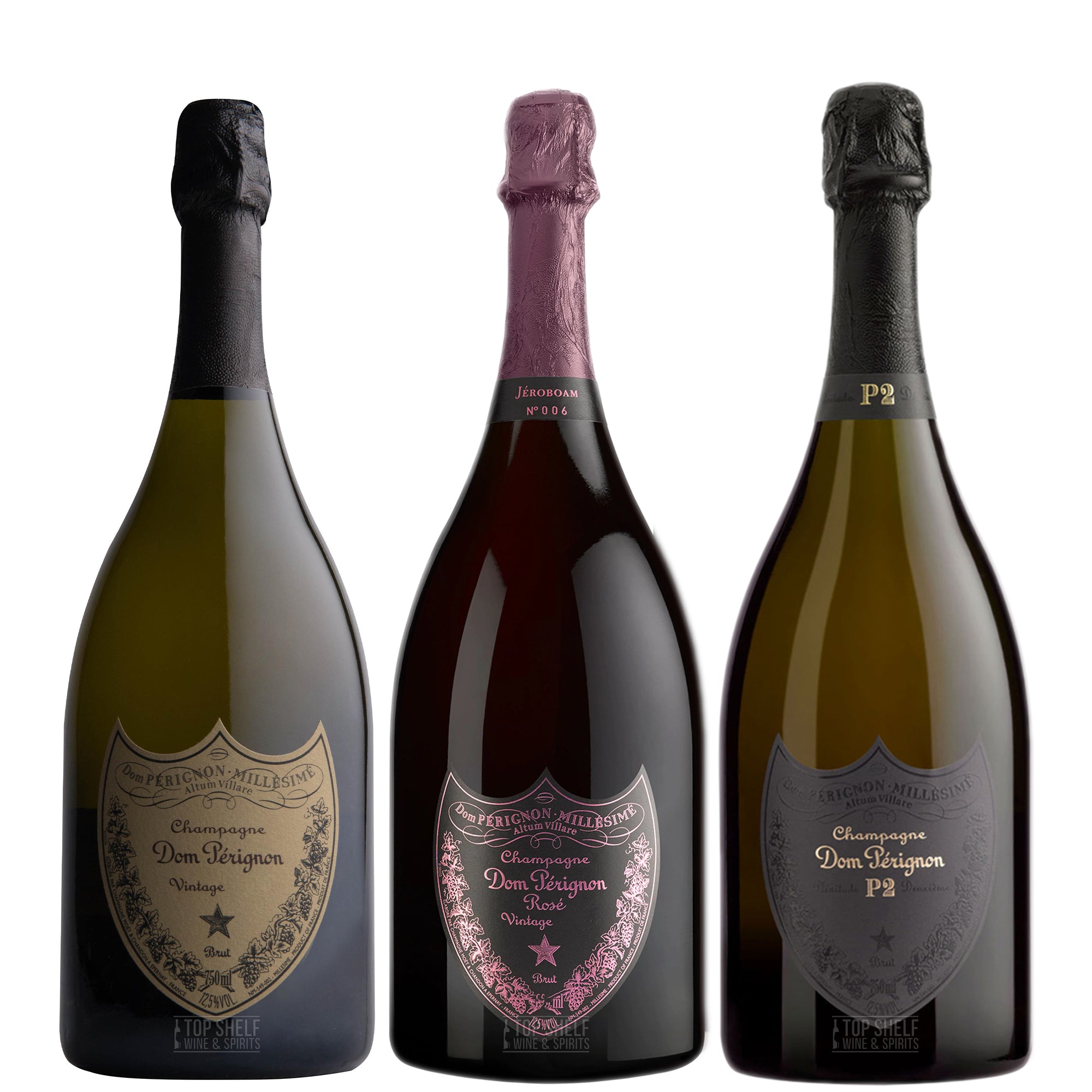 Dom Pérignon Top Shelf Collection
Sale price

$1,199.99
Regular price
(/)
Ships from San Diego, California
---
---
Dom Pérignon's uniqueness is universally acknowledged. Its status makes it an icon of Champagne. As such, it is often expected to have a classic or traditional style. But paradoxically, the Dom Pérignon style is totally unique. This singularity is our pride. It is a tribute to the inspired, visionary man who is said to be the spiritual father of champagne, the man who made it his mission to create "the best wine in the world". Dom Pérignon is Vintage Only: an assemblage of the finest grapes of a single year in Champagne. It is an act of creation in the most inspired and most audacious sense of the term. With, as a final reward, the birth of a vintage.

Included in the Top Shelf Dom Pérignon Collection:
Dom Pérignon Vintage 2012 (750mL)

Dom Pérignon Rosé Vintage 2008 

(750mL)
Dom Pérignon P2 2003 (750mL)
Buy the Collection and Save! 
STORING THE BOTTLE
Champagne is a living being; it evolves over time. In addition to storage conditions, which have a direct impact on the quality of the wine and how it develops, the blends (vintage) it contains, as well as the shape of the bottle also determine how the champagne develops as time goes by. The cellaring time for vintage champagnes is longer. They may be opened between 7 and 10 years after purchase, or even later than that. There is no benefit in keeping champagne longer than the recommended time. All the bottles of champagne that we sell have been aged in our cellars and they can be opened as soon as they are purchased. Keeping bottles longer may bring about changes in taste (more pronounced), colour (darker) and effervescence (less). In addition, the cuvées will probably develop into a style that is different from the one our oenologists wanted to convey.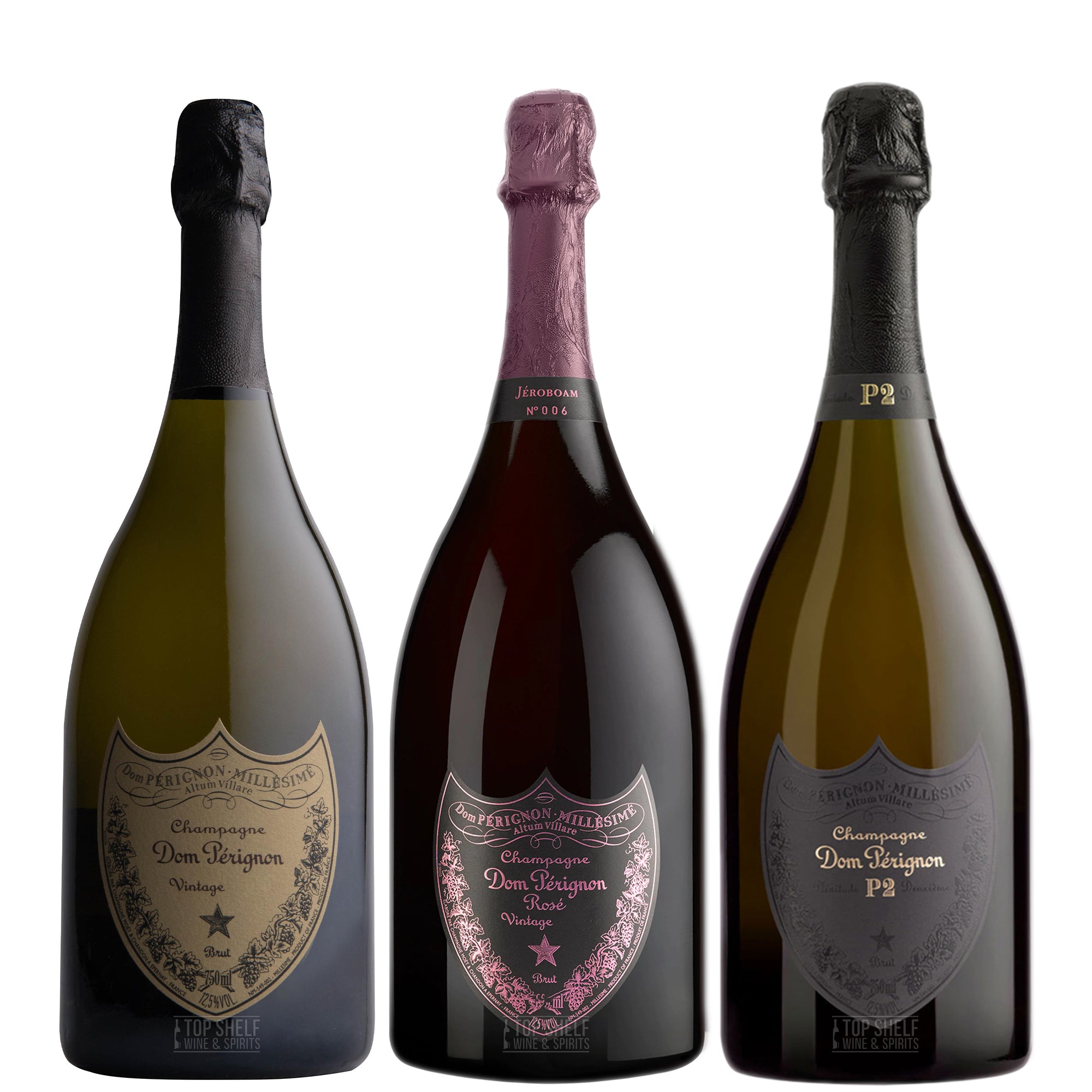 Dom Pérignon Top Shelf Collection
Sale price

$1,199.99
Regular price
Choose options